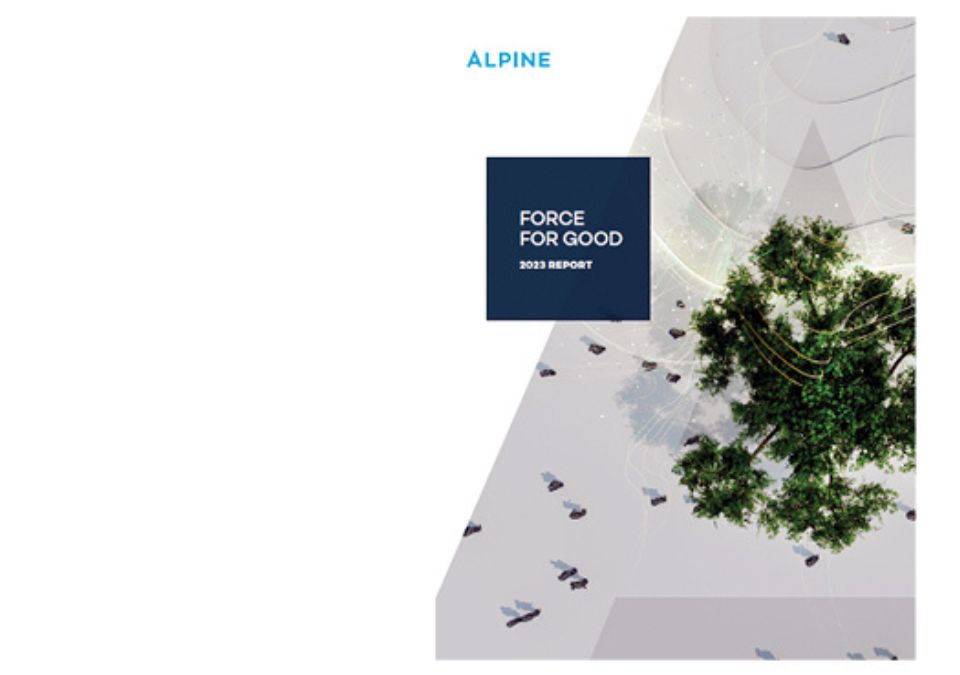 SAN FRANCISCO – Alpine Investors ("Alpine"), a people-driven private equity firm and certified B Corporation¹, published its annual Force For Good report today, which details how Alpine lived up to its commitment to being a "force for good" in the world in the year prior through various case studies, statistics and reflections.
Read the full 2023 Force For Good Report here.
This year's report focuses on Alpine's impact through its PeopleFirst approach and its commitments to various environmental, social, and governance (ESG) and diversity, equity and inclusion (DEI) initiatives. It also includes impacts from The Alpine Social Ventures Foundation and its program, Alpine Social Ventures (ASV), designed to foster the development of organizations that are focused on delivering an educational or social benefit.
"At Alpine, we understand the private equity industry's potential to create jobs, grow businesses, distribute wealth, increase employee engagement, and affect positive change in the world. This report reflects on how we've lived up to that promise over the past year and the ongoing ways in which our firm and our portfolio will continue to be a Force For Good in the years to come," shared Alpine's Partners in the report. Alpine's Partners are Jake Brodsky, Daniel Cohen, Billy Maguy, Matt Moore, Mark Strauch, Dorothy Walter and Graham Weaver.
To all of us at Alpine, being a force for good means having a positive impact that spans from our local communities to the world at large. We are dedicated to creating thriving businesses in which every employee can live a more purpose-driven life; to building workforces that are diverse, equitable, and inclusive; and to supporting our communities by giving back and investing responsibly. As we grow, we continue to pursue a deeper understanding of what it means to make an impact. We know how much work is ahead, yet we remain unwavering in our commitment to advancing a culture in which our people thrive.
About Alpine Investors
Alpine Investors is a people-driven private equity firm that is committed to building enduring companies by working with, learning from, and developing exceptional people. Alpine specializes in investments in companies in the software and services industries. Its PeopleFirst strategy includes a talent program that allows Alpine to bring leadership to situations where additional or new management is needed post-transaction. Alpine has over $11B in assets under management as of December 31st, 2022, and has three offices in San Francisco, New York, and Salt Lake City. For more information, visit www.alpineinvestors.com.
¹B Labs is the global non-profit that runs the private certification of for-profit companies. Alpine pays an annual fee as part of its certification. For more information about the selection criteria, please visit: https://www.bcorporation.net/en-us/find-a-b-corp/company/alpine-investors.
Subscribe to hear more about building businesses through people.