We invest in and build enduring businesses through an unwavering commitment to our people's development and growth.
$16B+
Assets Under
Management
We believe businesses are built by investing in culture, not in spite of it.
We help companies execute powerful transitions with a thoughtful approach to growth. From privately-owned businesses needing new leadership to corporate carveouts, we specialize in successfully navigating and scaling through change.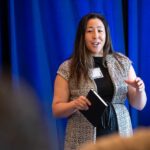 Alpine Operation Group's Vice President Erin Ruck on the Two Pillars of a Business's Foundation for Growth
Erin Ruck breaks down the two foundational factors for growth within any business, explains solutions to common problems faced by first-time leaders, and the strategy behind Alpine Investors' Playbook.
Read More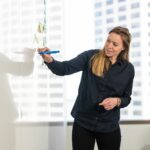 Why Alpine Investors' VP of Operations Leslie Foard Is Driven By Impact and People
The Bay Area convert shares how she made the shift from consumer brand marketing to private equity operations, why the employee experience matters, and the passion and purpose that guide her.
Read More
From investment to exit: How Mindful rebranded, transformed, and flourished into a leading customer experience platform
Sign up to receive the latest perspectives, insights and inspiration from our community of 20,000+ people, straight to your inbox.