Being a Force For Good means using our resources and decision rights as a private equity firm to enact change and have a positive impact on the lives of others.
Living up to the bigger purpose of having a lasting, positive impact on our world is no easy feat, let alone doing so through the lens of private equity and finance.
But being a Force For Good is a goal that unites and inspires us at Alpine Investors. In fact, it's as mission-critical to us as growing companies and being a top place to work for exceptional talent. At Alpine, we understand the private equity industry's potential to create jobs, grow businesses, distribute wealth, increase employee engagement, and affect positive change in the world. Our annual Force For Good report reflects on how we've lived up to that promise over the past year and the ongoing ways that our firm and our portfolio will continue to be a Force For Good in the years to come.
Average NPS at Alpine HQ in 2022
Net Promoter Score (NPS)
is a metric that measures satisfaction by asking how likely someone would recommend working with or at our firm. Scores above 50 are considered "
excellent
" by NPS' creator Bain & Company.
89 Average NPS of founders we work with in 2022.
Companies Completed Initial ESG Due Diligence in 2022
25 Fund VII and Fund VIII companies underwent ESG annual monitoring in 2022.
530 metric tonnes of verified emission reductions (VERS) credits purchased and retired to offset the impact of Alpine's 2021 carbon footprint.
CEOs-in-Training Currently in Our Portfolio
35+ people of color are CEOs and other executive positions within our portfolio.
40+ women are CEOs and other executive positions within our portfolio.
PEOPLEFIRST PHILOSOPHY
PeopleFirst is our operating philosophy. It impacts how we invest (we hire people, first—we believe people and teams create exceptional outcomes), our recipe for growth (our tested practices are designed to drive high engagement, high-performance teams and cultures), and our platform for impact (a PeopleFirst mentality helps us in being a Force For Good).
ENVIRONMENTAL, SOCIAL AND GOVERNANCE
At Alpine, we believe that people make companies thrive, which is why our environmental, social, and governance (ESG) program aims to grow businesses while engaging the many employees who power them. In 2019, we adopted
our ESG Policy
with the key component being a commitment to integrating relevant ESG factors into the investment decision-making process. Our work begins pre-investment by carefully screening industries and businesses to ensure alignment with Alpine's core values. This carries through the lifecycle of our portfolio companies, including due diligence and annual monitoring of key performance indicators and recommendations. We report our progress to stakeholders through several channels, including our PRI Transparency Report, B Impact Assessment, Annual ESG Investor Letters, and our Force For Good report. Our diverse ESG Committee includes Alpine team members from across departments and at various levels of seniority, and helps formulate the firm's approach to ESG issues and strategy.
Diversity, Equity and Inclusion
At Alpine Investors, diversity, equity, and inclusion (DEI) are at the heart of everything that we do. The structural inequities we face as a society require us to take a systems approach to mobilizing every aspect of our firm – from expanding on our attributes-based hiring model, to creating a culture of belonging, to introducing PeopleFirst solutions to companies that change the world. We aim to be the greatest private equity firm of our generation in part by creating an environment in which all people feel included, supported, and celebrated. We will accomplish this through our commitments to hiring, advancing, and promoting underrepresented individuals. Underrepresented individuals at Alpine are Women, BIPOC (specifically Black, Latiné*, and Indigenous), LGBTQIA+, and individuals who identify as first-generation college students or are low-income.

*We're using the term "Latiné" to describe the largest diaspora of people who identify as Hispanic, Latino/a, Latinx, Latin@, or of Spanish Origin. We're defining this as a person of Cuban, Mexican, Puerto Rican, South or Central American, or other Spanish culture or origin, regardless of race.
Alpine Foundation
Alpine Social Ventures Foundation runs a program, Alpine Social Ventures (ASV), to foster the development of organizations that are focused on delivering an educational or social benefit. ASV aims to support the next generation of social-impact leaders by providing capital and insights to help them successfully launch their businesses. Built upon practices learned through Alpine Investors' CEO-In-Training program, ASV leverages Alpine's playbooks and practices derived from 22+ years of private equity investing.
High Standards, Higher Output
We're proud of our impact so far while acknowledging that we can do more to progress over time.
As leaders in people-dirven private equity, we hold ourselves to a high standard and plan to continue elevating our impact while inspiring others to do the same.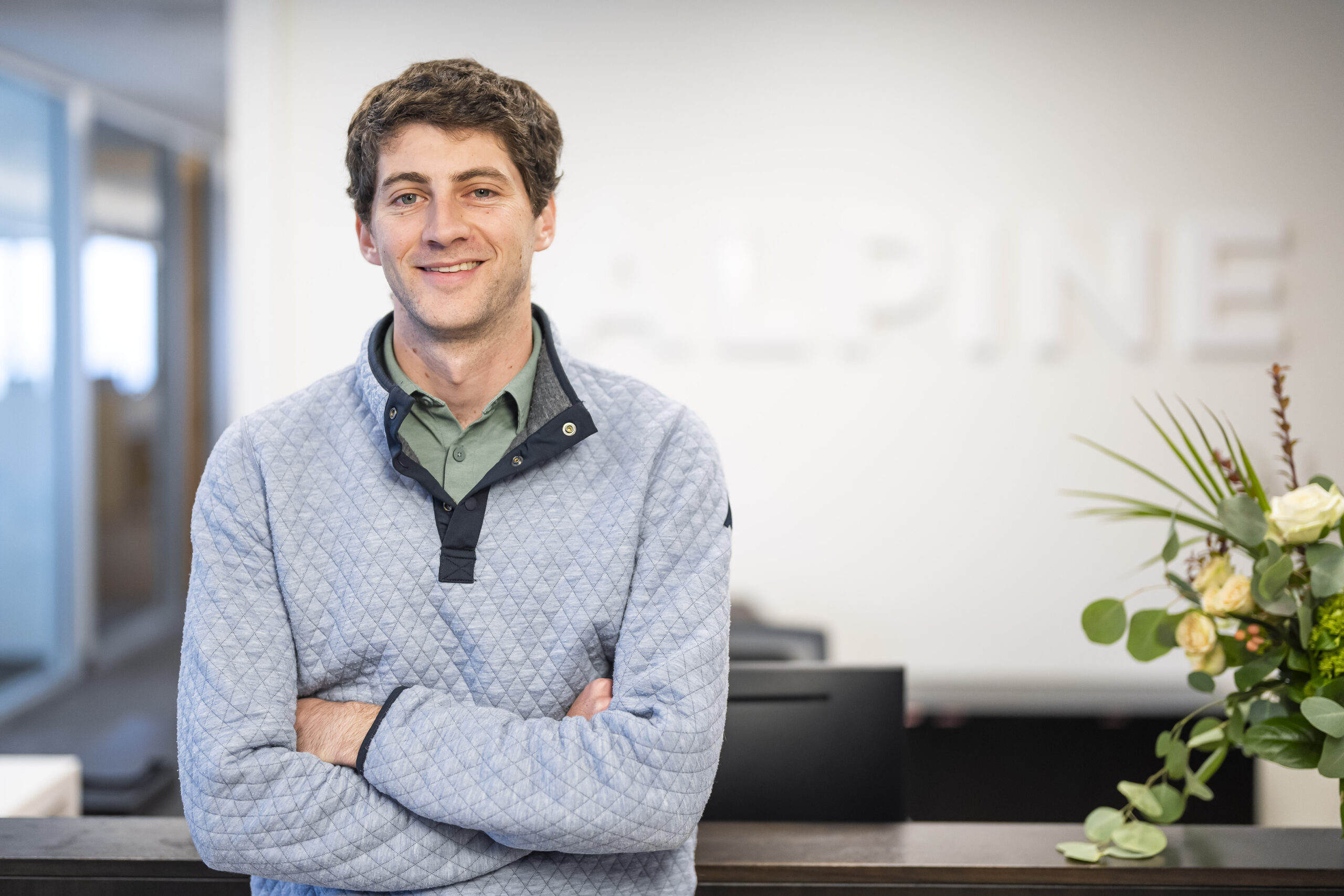 Leadership Profile
Alpine Investors' Jacob Zodikoff on Growing with the Firm (and What Keeps Him Motivated)
Alpine Investors Principal Jacob Zodikoff gives insight into his career with the San Francisco-based firm and what he's learned about…
KEEP READING