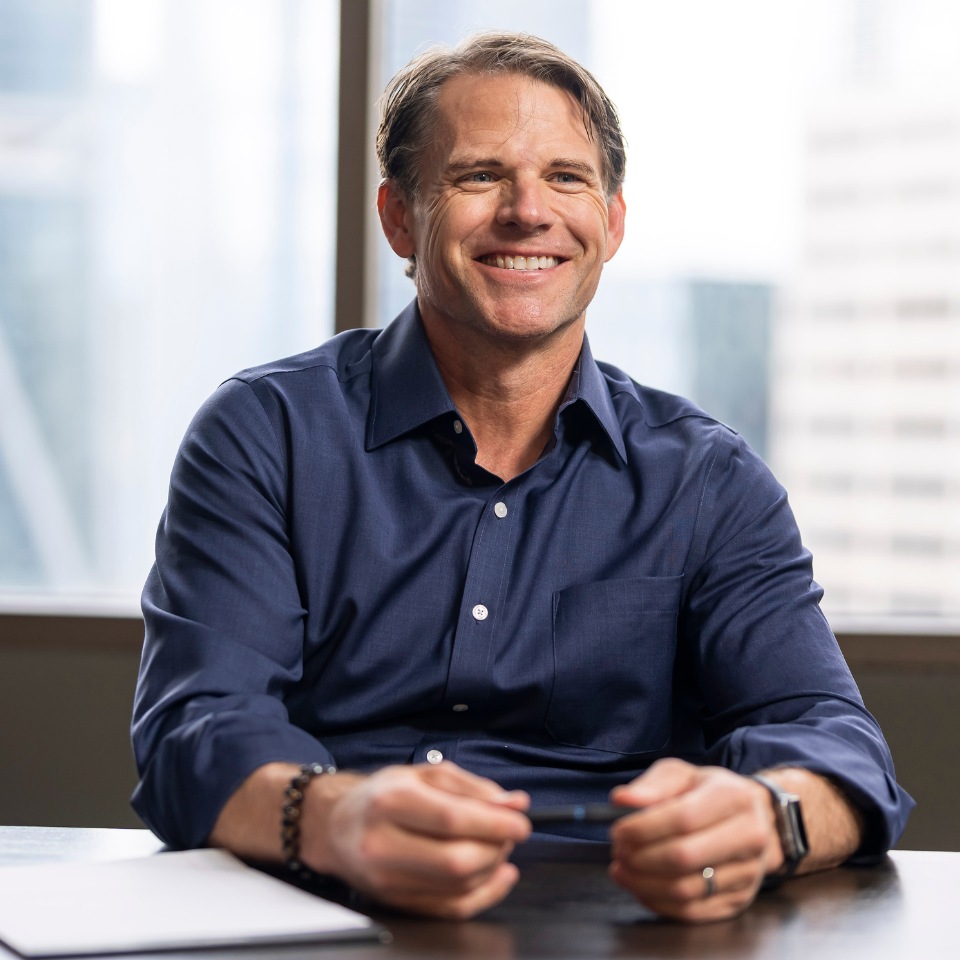 By Graham Weaver, Founder and CEO, Alpine Investors
On June 30, 2023, we closed our ninth fund, Alpine Investors IX ("Fund IX"), reaching our hard cap with $4.5B in capital commitments in an oversubscribed fundraising process. With this raise, we've roughly doubled our fund size compared to the $2.25B raised with our eighth fund in 2021. This brings our total assets under management to $15B.*
We are thrilled with this outcome, particularly in light of the very challenging fundraising environment in which our team achieved it. Most limited partners had less capital to allocate due to the impacts of falling markets, inflation, and surging interest rates. Compounding these dynamics were the numerous funds simultaneously in the market, all vying for these coveted (reduced) allocations. Many investors didn't take meetings with funds outside of their current portfolios. It was a crowded market, to say the least.
When we started Alpine 22 years ago, we knew that building great companies required hiring and training world-class leaders. But it wasn't until year seven in business that it really "clicked" and became the sun around which our world orbits. We realized then that our core business is not actually investing; we are in the talent business.
Early in my career, I gained investment experience working at other private equity firms, but I always felt like I was using a small fraction of my fullest potential. The cultures of these firms were not conducive to growth or having any balance in my life outside of work. I vowed to myself that we would do things differently at Alpine.
We intentionally create cultures – at Alpine and within our portfolio companies – where we can not only attract the best people but also give them opportunities to become the best version of themselves. For the past two decades, we have focused on attracting, training, and backing outstanding people. We doubled down on our bright spots, and today, we have world-class programs for summer investing interns, CEOs-in-Training, and CEOs-in-Residence. Last year, we launched similar programs for Chief People Officers, Chief Financial Officers, and Investors in Residence. We have supported these people with significant investments, including access to our PeopleFirst Leadership Program and our extensive suite of top-notch executive coaches.
Our fund size growth has been a proxy for the success of this strategy: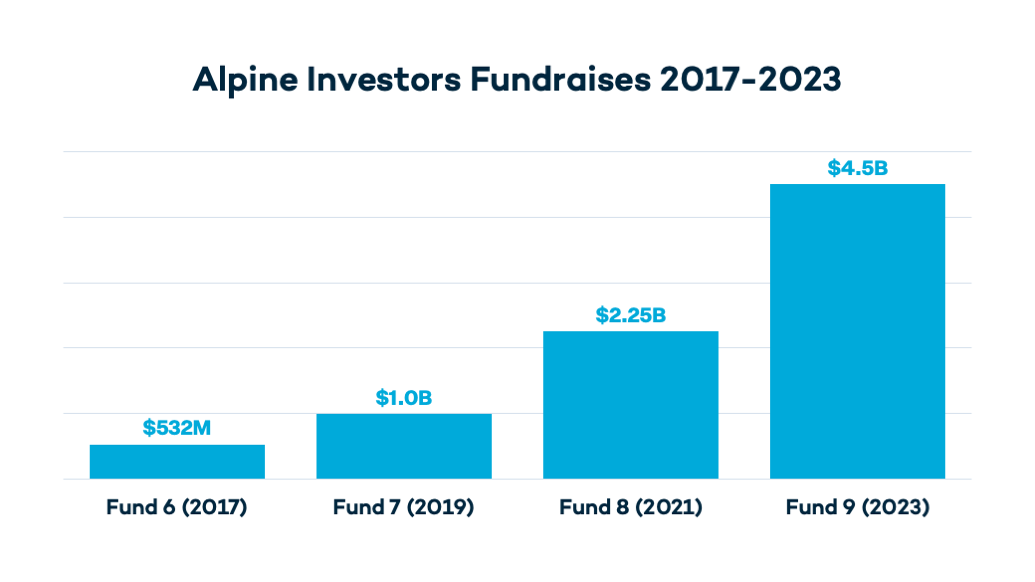 It is surreal how much Alpine has evolved from buying companies in my dorm room at the Stanford Graduate School of Business to now having $15B of assets under management.* Our initial thesis of focusing on people has worked out better than we could have imagined. Treating people well and giving them opportunities to be their best selves at work has been the formula for our investing success.
We're profoundly grateful to have like-minded investors and partners in our corner, and I look forward to continuing this incredible journey together.
Sincerely,
Graham Weaver
At Alpine, we invest in and build enduring businesses through an unwavering commitment to our people's development and growth. If you're a founder or professional who shares this view, or you know of someone who does, let's get in touch. To learn more about our investment criteria, click here.
*Pro forma for additional Fund IX commitments raised as of June 30, 2023 and fair market value as of March 31, 2023.
Any fees, compensation (including incentive equity), reimbursements or other amounts received by Alpine Operations Group ("AOG") members generally will be paid by a portfolio company or prospective portfolio company and/or the applicable Alpine Fund and do not offset such Alpine Fund's management fee. Accordingly, the fees and expenses of AOG members are not covered by the Alpine Fund's management fee and will not otherwise reduce the management fee. There can be no assurance that no other service provider is more qualified to provide such services or could provide such services at a lesser cost. Similarly, there can be no assurance that AOG services will be deployed on behalf of a portfolio company, or if deployed, that they will lead to investor returns. Please see Alpine's Terms and Conditions for additional disclaimers.
Subscribe to hear more about building businesses through people.