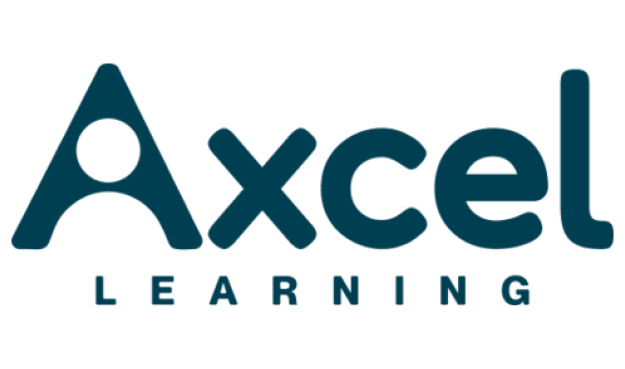 ATLANTA & SAN FRANCISCO–Axcel, a professional education business backed by Alpine Investors that is focused on buying, building and operating world-class education companies, today announced its partnership with Accelebrate (the "Company"), an industry leading IT training company that provides hands-on, live, technical training on-site and online. Accelebrate will partner with Axcel's IT training company, Web Age Solutions ("Web Age"), and work with Tim Toomey, CEO of Web Age. Effective with this partnership, Accelebrate's Founder Steve Heckler will continue to support the Company full time by advising on Accelebrate's growth plans and future objectives, as well as supporting Accelebrate's work with its largest clients.
Founded in 2002 and incorporated in 2003 by Steve, Accelebrate is an Atlanta, Georgia-based IT training firm that provides live on-site and online technical training to businesses on topics including, but not limited to, web development, data science and visualization, cloud computing, IT leadership, and software development. Accelebrate provides training solutions to financial services, government, and technology companies across the globe.
"We are thrilled to start our next chapter and partner with Axcel's family of companies," said Steve Heckler, Founder of Accelebrate. "I'm even more honored that I will be able to continue to be part of the Company and learn from and work with Axcel and Web Age as we continue to build out our instructor-led-training strategy."
"Steve has created an incredibly successful company and I am excited to partner with him and his entire team," said Tim Toomey, CEO of Web Age. "Accelebrate's differentiated business model helps corporate clients and partners gain new skills and knowledge while simultaneously achieving their day-to-day work-related assignments. We eagerly anticipate the success driven by the union of these two professional education businesses and are grateful for Axcel's support."
"Over the past two years we have gotten to know Accelebrate well and were extremely impressed with the global business Steve created," said Jonathan (Jono) Zeidan, CEO of Axcel. "We are honored Steve chose Axcel to lead Accelebrate's next phase of growth."
Accelebrate is Axcel's fifth acquisition and joins Axcel's suite of professional education companies, including EduMind, a global education and training provider specializing in professional exam preparation, Michael Management Corporation, a leading provider of SAP training, Interskill Learning, a leading independent supplier of online mainframe training, and Web Age, a leading IT training company. Axcel sits within AlpineX, an Alpine-backed investment platform focused on market-leading services businesses.
Bravaldo Capital Advisors represented Accelebrate in the transaction.
About Accelebrate
Since 2002, Accelebrate has delivered online and on-site, customized application & web development training. Accelebrate offers training on a wide variety of technologies, including Data Science, Machine Learning, Python, RPA, Tableau, Power BI, Microsoft Official Courses, Azure, Agile, AWS, .NET, Java, JavaScript, and much more. To learn more about Accelebrate visit www.accelebrate.com.
About Axcel
Axcel is a professional education business backed by Alpine Investors that is focused on buying, building and operating world-class education companies. Axcel is passionate about people, focused on training the modern workforce and obsessed with delivering for customers and learners. Axcel sits within AlpineX, an Alpine investment platform focused on lower middle-market services businesses that have durable customer value propositions, high-quality revenue, and attractive markets. For more information, visit www.axcel-learning.com.
About Alpine Investors
Alpine Investors is a people-driven private equity firm that is committed to building enduring companies by working with, learning from, and developing exceptional people. Alpine specializes in investments in companies in the software and services industries. Its PeopleFirst strategy includes a talent program which allows Alpine to bring leadership to situations where additional or new management is needed post-transaction. Alpine has over $8b in assets under management and has three offices in San Francisco, New York, and Salt Lake City. For more information, visit www.alpineinvestors.com.
Subscribe to hear more about building businesses through people.