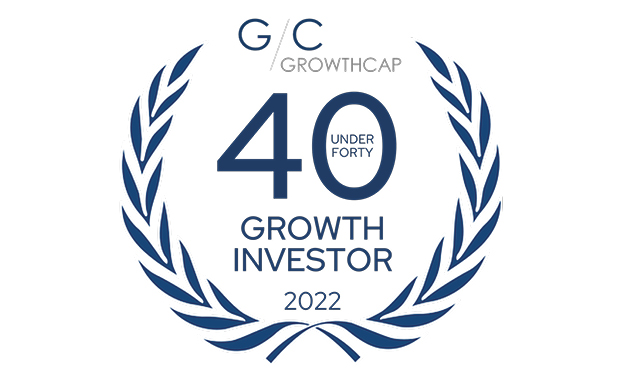 Haley Beck, a Principal at Alpine Investors, has been selected as an awardee for GrowthCap's Top 40 Under 40 Growth Investors of 2022. GrowthCap's ninth year running this awards process, the New York City-based advisory firm deliberated over three rounds to arrive at this year's final list of awardees. Its evaluation process involved reviewing feedback on nominees from their colleagues, peers, portfolio company CEOs and others on their investment skill, judgement and performance over time as demonstrated by specific examples. Ultimately, awardees were selected based on the depth of their deal experience, ability to help the companies they invest in, collaborative work style, and progression towards firm and industry leadership roles, among other attributes. To see the full list of awardees, visit GrowthCap's website.
In her role as Principal at Alpine, Beck evaluates and executes investments in software and online companies. She also led Alpine's expansion into behavioral health and hospitality tech companies. In her five-year tenure, she has been promoted multiple times, has closed more than thirty deals and has become a leader at Alpine.
"It's inspiring to work with and learn from exceptional leaders who are building enduring, purpose-driven companies. I am proud and grateful to be part of this journey," Beck says in acceptance of this award.
Beck plays a key role in M&A strategy at Alpine Software Group (ASG), Alpine's software platform, where she leads deal teams in both new and existing verticals including ASG's hospitality SaaS company, Actabl, and marketing SaaS company, Traject. She also currently sits on the board of Radicle Health, ASG's industry-leading group of human services software companies. She also plays a key role in the M&A strategy at Ingenio, an Alpine portfolio company and online advice marketplace. Beck has additionally been involved in six credit raises and three exits. Prior to Alpine, she interned at Goldman Sachs and graduated with honors from Princeton University with a BSE in Computer Science.
GrowthCap is a New York City-based advisory firm for private companies and institutional investors and is not affiliated with Alpine. Alpine paid a fee for acceptance of this award. For more information about the selection criteria and process, please visit GrowthCap's website.
Subscribe to hear more about building businesses through people.