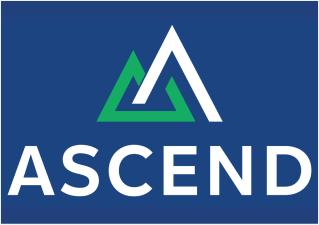 Alpine Investors, a people-driven private equity firm, today announced the launch of Ascend, its newly formed platform that partners with entrepreneurial CPAs to usher in their next stage of growth. In concurrence with the launch, Ascend announced a strategic investment in the nonattest business of Opsahl Dawson, a leading Pacific Northwest firm headquartered in Vancouver, Washington. Terms of the private transaction were not disclosed.
Ascend has developed a modern approach to growth, partnership and practice management for the accounting industry. Regional firms remain independent, receive capital for investments in talent, mergers and technology and execute on their growth strategy with the support of Ascend's leadership team. An innovative Path to Partnership program gives rising professionals better opportunity to benefit from Ascend's expected growth than existing partnership structures offer today.
"Ascend is entering the industry at an all important time as firms face talent shortages, succession issues and a need for capital," said David Wurtzbacher, Founder and CEO of Ascend. "Entrepreneurial CPAs who want to bring their firms into the future find themselves facing two less than ideal options today: maintain their traditional partnership structure which limits their ability to retain talent and invest in growth, or merge up and lose their independence and leadership role. We are pioneering a better model that empowers CPAs to reach their goals while preserving the culture and feel of their local firm. I am personally passionate about making a positive impact on this profession, which I see as a bedrock of society. I can think of no more important work."
Originally founded in 1979, Opsahl Dawson was acquired in 2009 by Aaron and Jen Dawson who began their careers at Washington-based Clark Nuber and Clothier & Head, respectively. The firm has six shareholders, including Matt Lee who joined in 2010, and 68 other employees. It made #52 in Accounting Today's 2022 Best Midsized Firms to Work For. "Aaron's growth-minded, people-centric leadership is a perfect archetype of the leader we want to support," said Wurtzbacher.
"Personal and professional growth has always been a passion of mine," said Aaron Dawson. "My enthusiasm for growth has been equally fueled by the satisfaction of serving a broader client base with excellence and the joy of leading a larger group of CPAs to help them accomplish their professional goals. With Ascend as our partner, we can now expand our reach. I am confident that we will far exceed any growth goals I had ever envisioned achieving alone and this will translate into wonderful career opportunities for our current and future team members. It will be a thrill to team up with the best firms in the country, break barriers and lead accounting into the next generation together."
Going forward, Opsahl Dawson & Company PS, an independently owned and licensed CPA firm, will provide attest services and Opsahl Dawson & Company Advisors LLC will provide tax and business advisory services in an alternative practice structure. Opsahl Dawson & Company Advisors LLC is not a licensed CPA firm.
Ascend is actively seeking partnerships with other strong regional firms with approximately $10 to $50 million in revenue from small and medium-sized business clients led by growth-minded leaders who want a strategic partner to help them reach their goals. Please visit www.ascendtogether.com for more information.
About Alpine Investors
Alpine Investors is a people-driven private equity firm that is committed to building enduring companies by working with, learning from, and developing exceptional people. Alpine specializes in investments in companies in the software and services industries. Its PeopleFirst strategy includes a talent program which allows Alpine to bring leadership to situations where additional or new management is needed post-transaction. Alpine has over $8 billion in assets under management and has three offices in San Francisco, New York, and Salt Lake City. For more information, visit www.alpineinvestors.com.
Subscribe to hear more about building businesses through people.