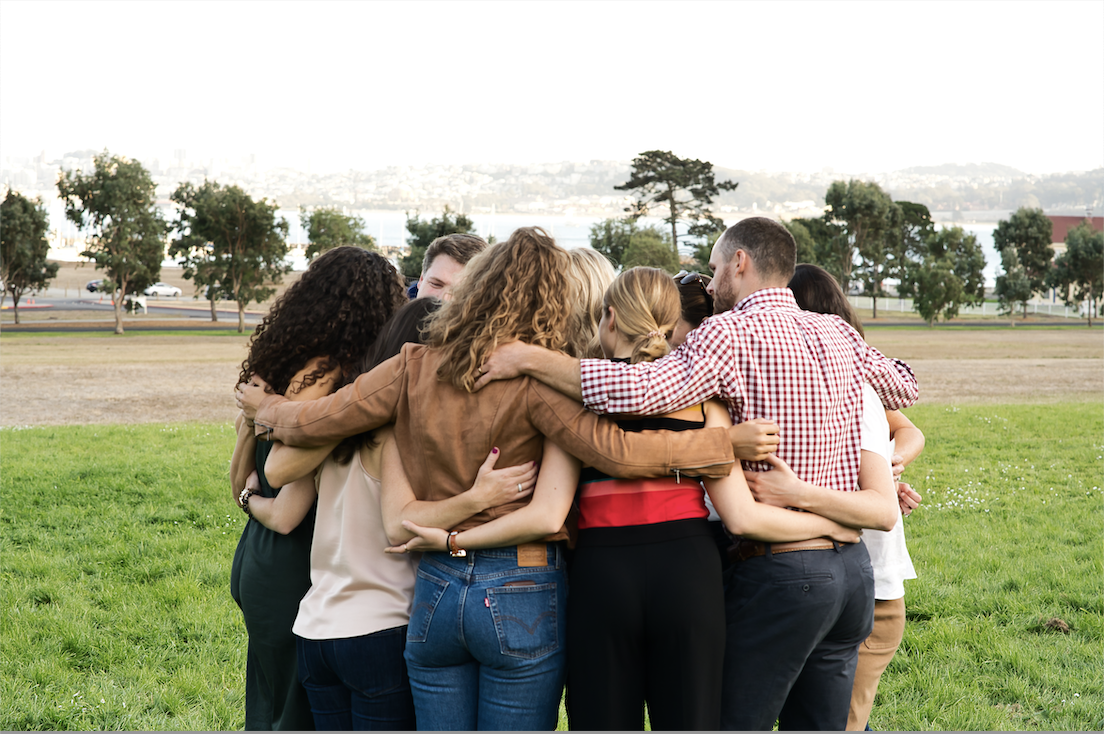 PeopleFirst philosophy drives its differentiated strategy underpinning over 280 investments and 60+ Leaders deployed
SAN FRANCISCO–(BUSINESS WIRE)–Alpine Investors, in celebration of its 20th anniversary, announced the publication of its people-first philosophy outlined within the Alpine Manifesto. Founded in 2001, Alpine is a San Francisco-based private equity firm specializing in majority buy-outs of founder-owned businesses and corporate carve-outs in the software and services sectors.
As outlined in the manifesto, Alpine's differentiated mission is to build enduring, purpose-driven companies by unleashing a community of diverse individuals that share the same values into roles and teams where they are empowered and supported. Applying this PeopleFirst operating philosophy, Alpine has achieved impressive growth over the years and has over $3.75 billion in assets under management across over 280 investments.
Founding Partner Graham Weaver commented, "Since 2001, Alpine set out to reimagine the private equity space. We wanted to show the world that a PE firm can not only put up strong results but also treat people well. We wanted to show that you can win financially because of that philosophy, not in spite of it. Even in those early days, we witnessed the transformational change of cultures and companies when we placed high-potential leaders at the helm."
Alpine believes the formula for building a world-class private equity firm and making an impact on the world is the same: empower the people within the Alpine ecosystem and create a supportive environment where they can thrive, learn, and grow. According to a recent Gallup poll, roughly 70% of employees in the U.S. and 85% worldwide are disengaged at work. Alpine strives to create a culture within the firm as well as across the portfolio where employees feel connected to their work and their teams.
With the objective of making Alpine and the Alpine portfolio companies a place where exceptional people want to spend their careers, the firm applies the following elements as part of its strategy: (i) hire for attributes over experience; (ii) strive for high levels of empowerment; and (iii) endeavor to have lifetime relationships with every person that is hired.
Another distinct aspect of Alpine's strategy is its one-of-a-kind CEO model that provides new or supplemental management as part of the transaction. One part of this model is Alpine's CEOs-in-Training ("CIT") program — a program launched in 2013 that allows the firm to place attribute-rich leaders into its portfolio companies where needed. This program places a heavy emphasis on people, culture, and values as a key way to drive business results. Today, Alpine's CITs run many of Alpine's companies, and the program has grown to include more than 60 individuals, over 30 of whom have become CEOs. Today, 48% of Alpine's CITs are BIPOC, and our 2021 CIT class is 70% female-identifying. Alpine's Force for Good Report outlines in greater detail how these diverse leaders are elevated and supported.
Leslie Foard, Alpine's VP of Operations, commented, "In the last two decades, we've created a virtuous cycle of financial and performance wins by putting people first — inspiring them to pursue their passions and empowering them to lead. At Alpine, we believe that the private equity industry has the opportunity to create jobs, grow businesses, distribute wealth, increase employee engagement, and effect positive change in our world. We will never stop striving to improve, for ourselves and for the many voices across the Alpine ecosystem. We're excited to share the many ways we're fulfilling this potential, through the pursuit of our three firm goals: become the best performing private equity firm of our generation, continue to be a best place to work for exceptional people, and use our platform to be a force for good in the world."
About Alpine Investors
Alpine Investors is a people-driven private equity firm that is committed to building enduring companies by working with, learning from, and developing exceptional people. Alpine specializes in investments in companies in the software and services industries. Its PeopleFirst strategy includes a CEO program which allows Alpine to bring proven leadership to situations where additional or new management is needed post-transaction. Alpine is currently investing out of its $1 billion seventh fund. For more information, visit https://www.alpineinvestors.com.
Subscribe to hear more about building businesses through people.