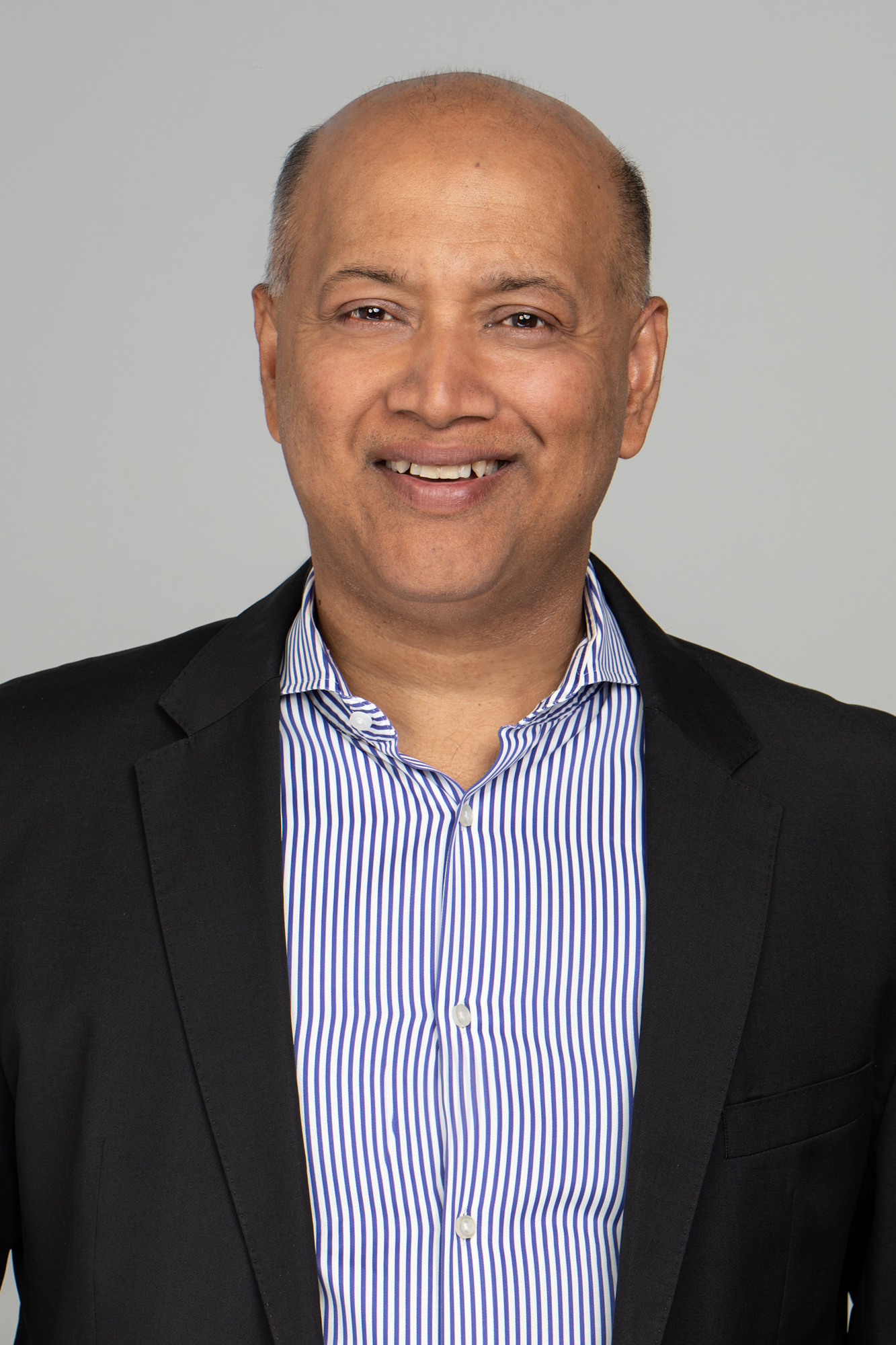 While growing a thriving education company can require a lot of its founder, Tapas Banerjee stayed dedicated by knowing that success for his company meant providing life-changing opportunities for his team. Banerjee is the Founder of Web Age Solutions, an IT training company serving large-scale enterprise clients. The Toronto, Canada-based company has served over half of Fortune 100 companies. Web Age is an operating company of Axcel, a professional education investment vertical, which sits within AlpineX, an Alpine Investors-backed investment platform focused on market-leading services businesses. Alpine Investors announced its partnership with Axcel in June, and in anticipation for the next stage of growth that awaits Web Age with this new partnership, Banerjee reflects on where Web Age has been and where it's going.
In 1999, I read the book Rich Dad, Poor Dad, which encourages readers to build personal wealth through investing and entrepreneurship. More than just advice on making money, the book also described how the author would have a lineup each Sunday morning of family and friends looking to get his business and financial advice. I was instantly inspired to have the same level of influence and impact. At the time, I was working at IBM on a team building its first e-commerce product, WebSphere Commerce Suite, which was eventually used by retailers like Nordstrom and LL Bean. I was proud of the work I was doing—my team carried out one of the very first credit card transactions over the web—but I knew I was ready for more in my life. Even though I didn't have an MBA or any experience as a founder, I did have managerial experience from IBM and, most importantly, the motivation to start my own business. So, I asked myself what kind of company I could build, and I thought of the idea for Web Age—IT training that's available on-demand for fast growing, large companies.
My business launched that same year, during the dotcom bubble. At first, the risk of entrepreneurship didn't feel so daunting to me. I didn't have a family at the time, nor a mortgage nor any real personal liability—my boss at IBM even made it clear that I could be hired back if my business didn't work out. But that all changed when I hired my first employee about eight months in. The guy had two kids and a mortgage. After hiring him, I woke up in the middle of the night and thought to myself, oh my god. What did I do? This is no joke; this all must work out now. I felt the severity of what was at stake and decided that there were no if's or but's about it—my business had to be successful because I had to provide security for my employees and their families. Previously, I came from a working mentality, not from a business mentality. Now, I needed to not only work in the business, but also on the business and give it the foundation and strategy necessary to grow.
There was a lot of learning on the fly while I bootstrapped my business. I didn't have any entrepreneurs in my immediate network. The only business owner I knew was the father of my girlfriend at the time, who is now my wife, who ran a retail store in the town he lived in. My biggest goal was to pay the bills. Don't lose money, I'd tell myself, do whatever needs to be done to be profitable every month and hire as soon as we can afford another employee. Just break even and grow. It was like this until 2007 when we took in $7 million from working with our largest clients yet. We were able to not only pay salaries but we made a sizable profit. After years of hard work, I finally thought, this is real money. I can see the hard work paying off and we can grow this business into a major success.
Finding a Differentiator for Web Age
Around 2008, my team and I realized that most IT education businesses trained software developers but ignored software architects. We figured these companies ignored the architects because they're senior employees and so it's trickier to teach these skilled workers. But with so much of the Web Age staff coming from a software background, we knew what these architects wanted to know, and we knew how to teach it to them. So, we started writing and producing education materials for architects and for around 5 years, we were one of the only IT companies to do so. Even now, we have one of the largest architect education offerings and it remains a large customer niche for us.
Product wise, our biggest differentiator is the amount of technical training IP we own. As companies are investing more and more in customized upskilling programs, we can offer an education program that's cost effective and covers many subjects and skills.
As for my leadership, I developed core principles that shaped our company culture. I made sure that our employees were always taken care of, which translated to an office mindset of when one succeeds, everyone succeeds. Like with my first hire, I continued to find motivation by supporting my employees to live their lives successfully, in whatever way that meant for them. For some of my employees, that was putting their kids through university. I knew this goal and I used it as a North Star myself. This goal also informed my second core principle of always keeping my word with people. I aligned my company's goals to my people's goals. I wanted the company to be a vehicle for them to fulfill their dreams. This approach worked—our average tenure of an employee has been 12 years, which stands out in the IT industry.
Creating a Next Chapter for Web Age Through New Leadership
When I saw a number of these personal commitments fulfilled for our core employees, it felt like a sign to me. While the milestone to exit your company can always move as new projects or clients come on board, I felt that a major responsibility had been filled. I reflected on my age—I'm 54—and I'm worried my energy and enthusiasm to start something new will go away as I get older. I'm ready to pursue a new project in another field of interest I have, which is artificial intelligence. I also realized that I had taken my business as far as I could—with my leadership, no matter what I do or how much I take care of them, I didn't see upward mobility for my employees.
In realizing all of this, I also saw potential in working with a larger financial backer like Alpine Investors. I saw my leadership focus on people shared and reflected in Alpine's PeopleFirst philosophy. I knew I wouldn't feel guilty passing my people along to Alpine because they will get the same care, plus they'd get the upward mobility that I could never provide given the scale of the company.
I knew I wouldn't feel guilty passing my people along to Alpine because they will get the same care, plus they'd get the upward mobility that I could never provide given the scale of the company.
I also saw my values aligned during my phone calls with my main contact at Alpine, Liam Flaherty. Liam was always straightforward with me over the 15 months that I worked with him– he has never gone back on his word. Like the way it's typically said at Web Age, you need to back it up. If you made a mistake, admit it. If you're changing course, explain why. Liam was exactly like that, all through the process. That gave me a lot of comfort as actions speak louder than words.
My second priority was around who my people would be handed over to. I needed to be confident that I could tell my employees that I'm handing them over to a team with shared values. People are what makes the company, and I needed to have the confidence in any new leadership's work ethic. My interactions with Alpine Investors gave me that reassurance. And when Tim Toomey came along to transition in as Web Age's new CEO, he was very much cut from the same cloth as we are. It gave me complete confidence that the company culture is not going to change drastically.
Using Capital to Hire Right
It's important for both Tim and I that Web Age employees' experience remains the same in terms of company culture. And something like that typically doesn't happen naturally during a period of transition– it must be engineered and planned for. We've looked at the obstacles that might come and we've planned for them. We reverse engineered and worked out solutions commonly faced by companies under leadership transitions. And we know that we have the kind of resources and network around us through Alpine to help overcome any unanticipated obstacles.
Up to this point, one of the biggest hurdles facing Web Age was that we couldn't hire the right people at several bottleneck points of the company because of our existing resources. Now, Axcel and Alpine are providing that people power and the resources to better create processes and systems. Instead of a trickle of capital over the next 10 years to achieve these changes, now there's a larger infusion of it that'll provide solutions faster so Web Age can focus on delivering a world-class product to our clients. It's going to be what drives the company further than I ever could've dreamed of when I was first taking the leap into entrepreneurship. With this transition, I look forward to what Axcel, Alpine and Tim will bring to Web Age's future—and now I get to focus on new endeavors and being the kind of Dad I always dreamed to be for my wife and daughters.
Subscribe to hear more about building businesses through people.