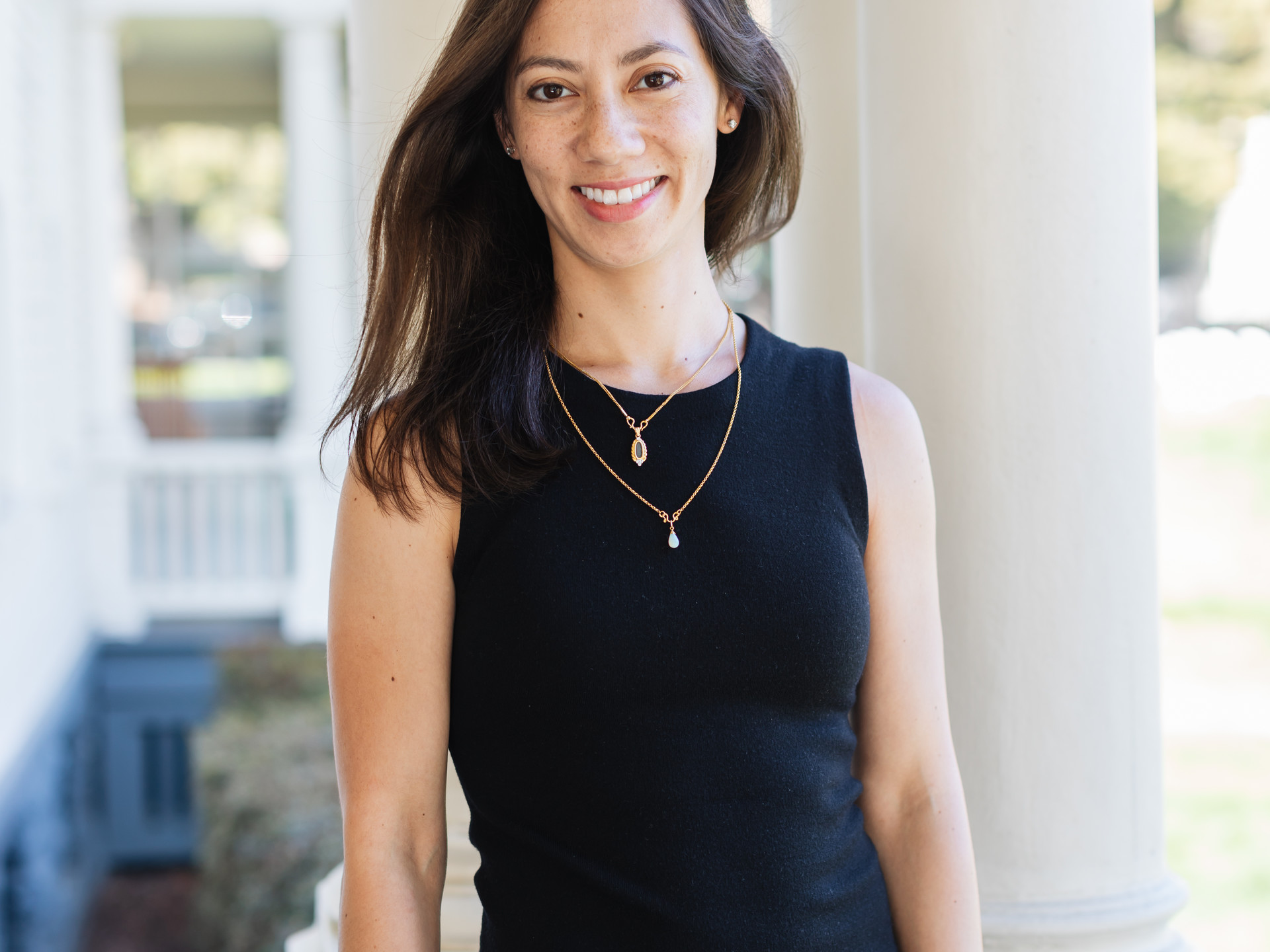 From Harvard to Aetna to Stanford GSB, and now as CEO at TEAM Risk Management Strategies, Rachel Green expands on her transition from COO to CEO in just three years, what it took to more than triple TEAM's EBITDA, and the many lessons in leadership she's learning along the way.
Tell me about your background. Did you always know you would become a CEO?
I grew up in Cleveland, Ohio, and my dad started and ran an industrial controls manufacturing business for almost 30 years. My love of business—and a lot of what I know about running one—came from him. I spent my summers working on the assembly line in the shop. There were definitely a lot of financial ups and downs. I remember asking my dad, "Why don't you just get a job with a salary? We would avoid all of this." Looking back now, it's much easier for me to understand why being an entrepreneur was part of who he was, and that going back to a corporate job was just not in the cards for him.
After college, I worked as an account manager in sales at Aetna, but I craved something a little more analytical, so I joined the corporate strategy group and took on various chief of staff roles. I learned how businesses work and how to influence people at a huge, Fortune 500 company. I was so intrigued by the dynamics of power and how to get things done and I loved the analytical rigor of the work.
How did you decide to join Alpine?
I learned everything I could about business while at Aetna, but I knew I had more to learn. So I went to business school. At Aetna I had helped set the strategy of what should happen, but I was ready to come out from behind the PowerPoint and actually do the work.
As I prepared to graduate from GSB, Alpine invited me for an interview. I had no intention of working in private equity but when I met the partners I was taken with their energy and their passion. I loved the idea of going into a meaty operational role in one of their portfolio companies. I believed in Alpine and believed in their passion and values-driven approach to their work. Their CIT and CIR program was pretty new at the time so joining was a leap of faith. I'm so thankful I took it.
What made TEAM RMS a good fit for you?
I'm incredibly passionate about client service. My favorite early job was working at a restaurant; I get so much energy from the ability to provide an amazing customer experience. TEAM RMS had a unique offering, solving a real need in a space that I could really get behind. We're supporting the disability community, creating flexible options, and helping families caring for children with special needs or elderly individuals who need services in their homes. I needed to feel passionate about the mission of the business I was building.
The minute I met Josh Greenberg—TEAM's then-CEO, now chairman—I knew I could learn so much from him. I think the biggest gift in joining Alpine was the runway to try things and to learn on the job. Josh has always been a coach and mentor and amazing boss, but he's given me space to take the reins and really run. I've had the opportunity to do things like build a sales organization from scratch, and now I get to run this incredible business with really strong fundamentals, strong values, and a really great team. These past five years have been by far the most rewarding in my career.
How did Alpine support you in your time as COO and now as CEO?
The best thing about Alpine is the experience that they give you day to day. It was definitely a steep learning curve but they trusted me to just dive in which was the best training I could ask for.
Through Alpine I'm also connected to a supportive network of peers. The Alpine team and other operators are some of the people I admire and trust most in the world. Leading a company can feel lonely and it's really valuable to be able to lean on others having similar experiences.
What has changed since you transitioned to CEO?
When I joined TEAM, I was running the day to day operations pretty quickly. We were growing and executing the add-on playbook, so our company got big pretty quickly and there was still TEAM RMS to run. Over time, I was really doing that job. So I didn't expect becoming CEO to feel like much of a leap.
Once I became CEO, the role came with its own set of growing pains. I always saw myself as an operator and executor, not someone setting the strategic vision. I'm a doer and a perfectionist, so it's not always easy for me to give up the reins and let go of the day to day. But being CEO is about building up talent and organization and thinking beyond the immediate to-do list. Probably the most impactful thing I've done at TEAM is to put a really strong leadership team into place to help move the business forward.
What's one big thing you've learned in this role?
I've learned that leading doesn't mean doing all of the work. I like to work fast and be incredibly efficient. When I first started at TEAM, I got feedback that I was literally walking too quickly throughout the office and talking too quickly in meetings. Someone told me I needed to slow down, and that I should take time to walk through the office and to really check in with the team. It turns out that was very good advice. Not only for me as a leader, but for me as a person.
I used to measure my impact by outputs. How many accounts did I close? How many problems did I fix? How many new systems did I implement? Was I the last one out the door and did I clean up the kitchen before I left? Those things are important, but it took me a while to learn that if I looked really stressed out while I was doing all of those things, that was a big deal. The tone I set for the organization mattered a lot. I needed to get my personal Zen under control in order to be a good leader to people.
I needed to get my personal Zen under control in order to be a good leader to people.
Which parts of Alpine's playbook do you find most valuable? And which practices have you developed for your own playbook?
Alpine's one page planning rhythm is really important. If you can see it on one page, you can get it done. At TEAM, we started at the company level, the next year we planned at the department level, and now we even write personal one page plans. Each plan helps us clarify where we want to go and how we'll get there. I've also convinced everyone on my team to ask the exact questions outlined in Alpine's hiring playbook, it's gold. It goes beyond the typical, useless interview questions and really tests how someone will perform in a role.
Our culture is the reason our business works. I'm very metrics-driven, and I consider our employee NPS my report card. I care about the team's happiness because they're spending their life doing this work and I want them to enjoy it. My most important contribution is having a hand in shaping the way we bring folks into the team and the way we make them feel while they're here. Our client NPS is usually above 90 percent because the people providing the service are happy and they believe in what we're doing.
When I first joined, there were things we wanted to change, but there were things that were really important not to change, including that family feeling. We have the most compassionate, kind-hearted, talented, and hard-charging people. We work hard and want to win, and we're very competitive, but we've been intentional about preserving that culture as we grow. TEAM is like my family.
How do you maintain that Zen that helps you lead?
I've learned that my time is my currency. It's what I have to give and it's finite. I've made use of the coaching program at Alpine and my coach has really helped me better understand how to put a value on my time, not because it's more important than other peoples' time, but because there are certain things I need to do for the business that I can't do if I just let my calendar happen to me. I have to be proactive about planning time to get things done.
I also had two children in the past three years which has certainly changed the way I work. Having kids forced some boundaries and prioritization into my life. Parenting is yet another human experience that helps me better relate to the many parents at our company.
What's next?
It's hard to think about doing anything more exciting than what we're doing now. We've more than doubled in the past five years and I want to do that again. That's very achievable to me. We have a really unique opportunity and a great market and business. I'm having so much fun, and there's still so much to be done. I feel like we're just hitting this exciting moment where we've ticked off a bunch of those big, problem-solving things and now we're just flying along. I feel extremely bullish on where the business can continue to grow and I want to be part of that story.
I feel extremely bullish on where the business can continue to grow and I want to be part of that story.
Subscribe to hear more about building businesses through people.