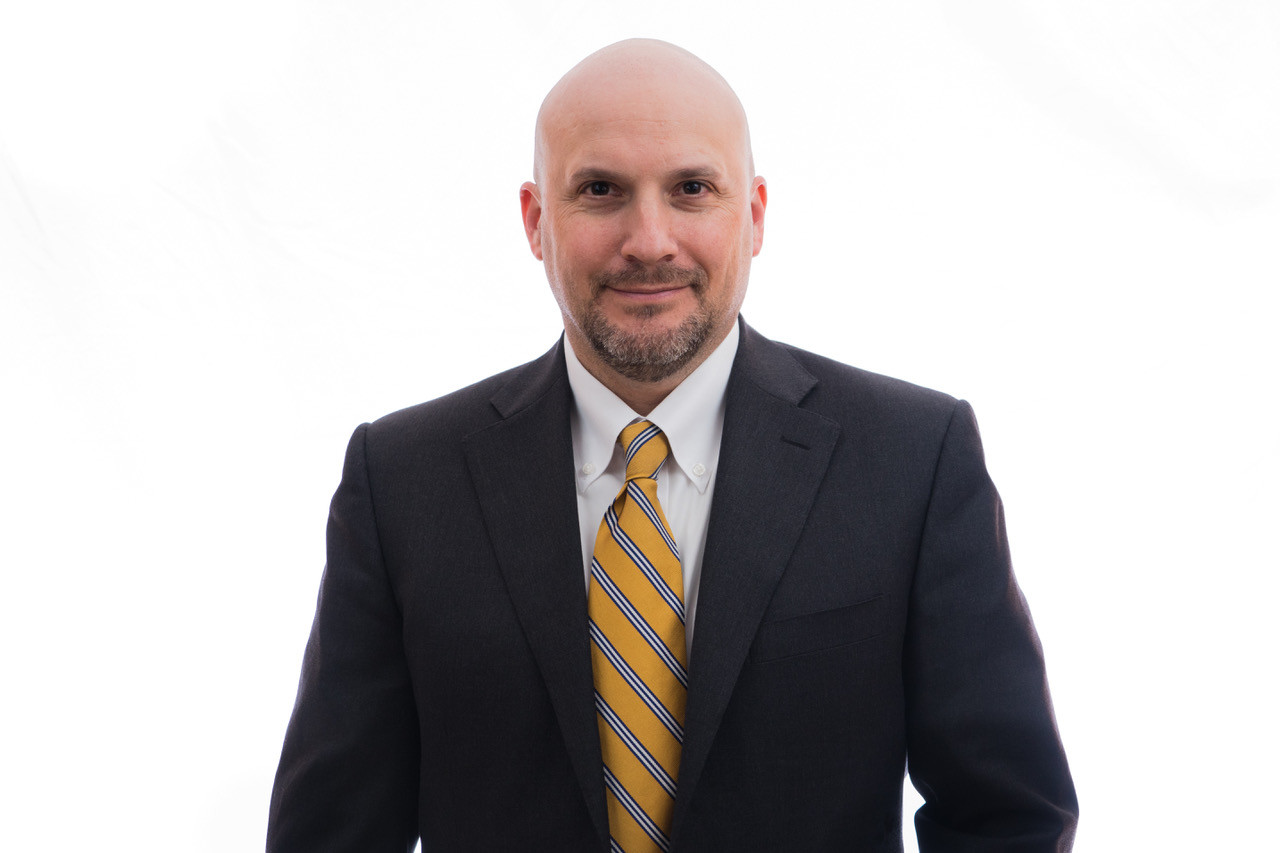 Charles Rutstein operated a public company, achieved a successful PE-backed company exit, published a book, and served on public and private company boards before joining Alpine as a CEO-in-Residence. During a successful stint as CEO of PE-backed RISI, the firm's EBITDA grew 60 percent in three years and in 2017 he and his team orchestrated a sale of the company to Euromoney for 16 times EBITDA, yielding a return of 4.3x invested capital to investors.
Now as CEO of Comlinkdata, a leading provider of telecom data and insights, he's focused on building his team and growing trust—internally and externally. The data-driven leader shares his thoughtful process for choosing Alpine—he interviewed more than 70 funds before choosing us, the power of focusing on people first, and how leading often means making decisions for the business while maintaining values and integrity.
Alpine is a middle market private equity firm focused on software and services businesses up to $500m of EV. We closed our seventh fund at $1 billion in November 2019. Our CEO-in-Residence (CIR) model allows proven operators to step into leadership roles within our portfolio while our CEO-in-Training (CIT) program has helped more than 25 recently graduated MBAs from the world's top business schools accelerate into the CEO chair.
Tell me about your background. Had you ever imagined running a portfolio company for a firm like Alpine?
I left my last role in a public company in 2012 and decided that I wanted to find my next venture outside of the quarterly treadmill of a public company. I'm very data-driven and as I started meeting with investors in private equity, growth equity, and venture, I made a job out of it. I asked everybody a standard set of questions and in the end I met with some tremendous number of funds—I think it was 54 private equity funds and probably 20 or 30 venture funds.
I finished that process with some disappointment and disillusionment: to my surprise, there was very little differentiation among the different firms. They were all smart people and great at what they did, but they all told me some version of: "We love to partner with management and we look to invest in companies with a great track record." They had no thesis about the way the world would be different in the future—and how that might present opportunities for investment.
How did you choose Alpine after assessing so many firms?
After three years as CEO of private equity-backed RISI, a leading provider of data and insights in the forest product space, I started looking for my next step. I knew that I wanted some mix of a great opportunity and the right investors. I got a call out of the blue from Alpine. After all of my research, I thought that I knew most of the important firms in mid-market PE, but I'd never heard of Alpine. To this day, I don't know exactly why I returned the phone call.
I'm skeptical by nature and I consider myself to be sort of an educated consumer, so the first thing I did before I even spent time with Alpine was to call up a bunch of former CEOs in the portfolio. I asked a short series of questions, but the key question was, "Knowing everything you know, would you do another deal with these guys?" The answer was, "Yes, yes, yes, and yes." That was what I needed. Then, before I actually signed on, I probably spoke with two thirds of the current portfolio of CEOs.
As soon as I got connected with [Alpine Partner] Matt Moore, I was just totally grooving on the whole PeopleFirst™ philosophy and the disciplined investing structure focused on only services and software. I really liked that they were only going to focus in places where people could be the differentiator. Alpine had that thesis I had been looking for all along. I read the Alpine thesis to be "Better people make better companies." I fervently believe that to be true, so it was a very good match.
I read the Alpine thesis to be "Better people make better companies." I fervently believe that to be true, so it was a very good match.
How did you match with Comlinkdata and how did you know the company was a good fit for you?
I was in residence with Alpine for six months and we probably looked at 200 or 300 companies before we found Comlinkdata. I believe the industry is less important than the business model. I walked in the door with a sort of formal investment thesis saying, "Look, here's the way the world works, and here is where we have an opportunity to provide a greater return in the market. We need to go and find companies that fit into this box." In the end we found a company that fit the box perfectly.
How have you built and maintained trust with your team at Comlinkdata?
One of the beauties of small companies is that you can actually get to know the people. I took the time to sit down with every employee. I told them, "You're not working for Amazon or IBM here. You can talk to the CEO anytime you want." Creating that relationship is critical to building a feedback loop to make sure that you actually understand what's going on in the company.
The CEO job is, in large part, about putting the right team in place. You have to hire a team that has got it in hand whenever you need to walk away from the moment-to-moment in order to complete a transaction, win a key customer, or whatever. It's not about the day-to-day stuff. The CEO has maybe five to seven key decisions to make in a year, and if you get them right, everything's going to go well. A lot of the job is making sure that you understand the business and the environment well enough to make the right call on those big things.
Tell us about one of those difficult decisions you had to make during your time as CEO? What was the outcome?
Comlinkdata collects a lot of data on consumers, and we take pretty extreme measures to ensure we follow every law and regulation while being the best possible stewards of data. There's a lot of scrutiny right now on location, data, and privacy—and there should be. We can sell data to a variety of people, but they'll do different things with that data, some is ok and some is not.
We went through the three promises exercise that all Alpine companies go through: promise to the employees, promise to the customers, and promise to the world. Being good stewards of personal data is central to our mission. It appears in all three of those promises and employees watch. Our actions speak louder than words. To turn down profitable opportunities because they don't fit with our values draws a firm line in the sand. It increases our employees' faith in the leadership team and in the company, because they feel proud to work here and they know we're going to do the right thing.
We recently turned our back on hundreds of thousands of zero cost revenue because we didn't feel good about selling our data to companies who wouldn't be good stewards of the data. We also felt they could put our business at risk.
The few big decisions you make each year hold a lot of weight. How do you approach difficult decisions?
I'm a data guy, and I've spent my life in data businesses. I tell my team that I always want to hear their opinions, but if they want to convince me of something, bring data.
My playbook is basically starting with the end and working backwards. What's the exit that we want to have? What are the things that we need to do to engineer that outcome? In many ways, that is a force in function to simplify. Mid-market companies can't be everything to everyone. You can't serve all markets. You can't serve all customers. You can't have a million products. You've got to really focus on the few things that will move the needle. Where can we be different from others in the market? Where can we be the best in the market? How can we build a moat around the business? All of that kind of stuff. Then building quality. Imagine what you want the final picture to look like, and then start drawing that picture.
You've now been a member of many leadership teams and this is your second run as CEO. What remains challenging?
We can't do everything, and I'd rather do fewer things well than many things poorly. So that takes us to questions like taking the product to new markets. Comlinkdata is a company full of data scientists and data engineers, and they're all creative people. We've got a million ideas for new products, and you've got to say no to most of them. We can really only invest sufficient resources in three or four products.
I also think a lot about the allocation of scarce resources within our company. If we have a budget to hire one more person, where do we put that person? Engineering, R&D, finance? We could profitably put them in a lot of different places. The challenge is making sure that everyone in the company understands the decision. Our entire team should understand why we make key decisions. To keep communication flowing, we do company all-hands with great frequency, and I'll talk about almost anything in those meetings.
I think that transparency drives loyalty to the company, because people genuinely understand that we have their interests at heart. That's not all charity on the company's part, either. If you believe great people make great companies, you've got to take care of the people and attract more of them. Transparency and culture really matter.
If you believe great people make great companies, you've got to take care of the people and attract more of them. Transparency and culture really matter.
What's next?
Comlinkdata has continued to grow very quickly during the COVID-19 pandemic. We anticipate achieving our aggressive, pre-pandemic growth plan for the full year. Keeping that momentum going will require a continual influx of top-tier talent. We're hiring and encourage those who find our industry and work compelling to check out the open jobs at our website.
Subscribe to hear more about building businesses through people.