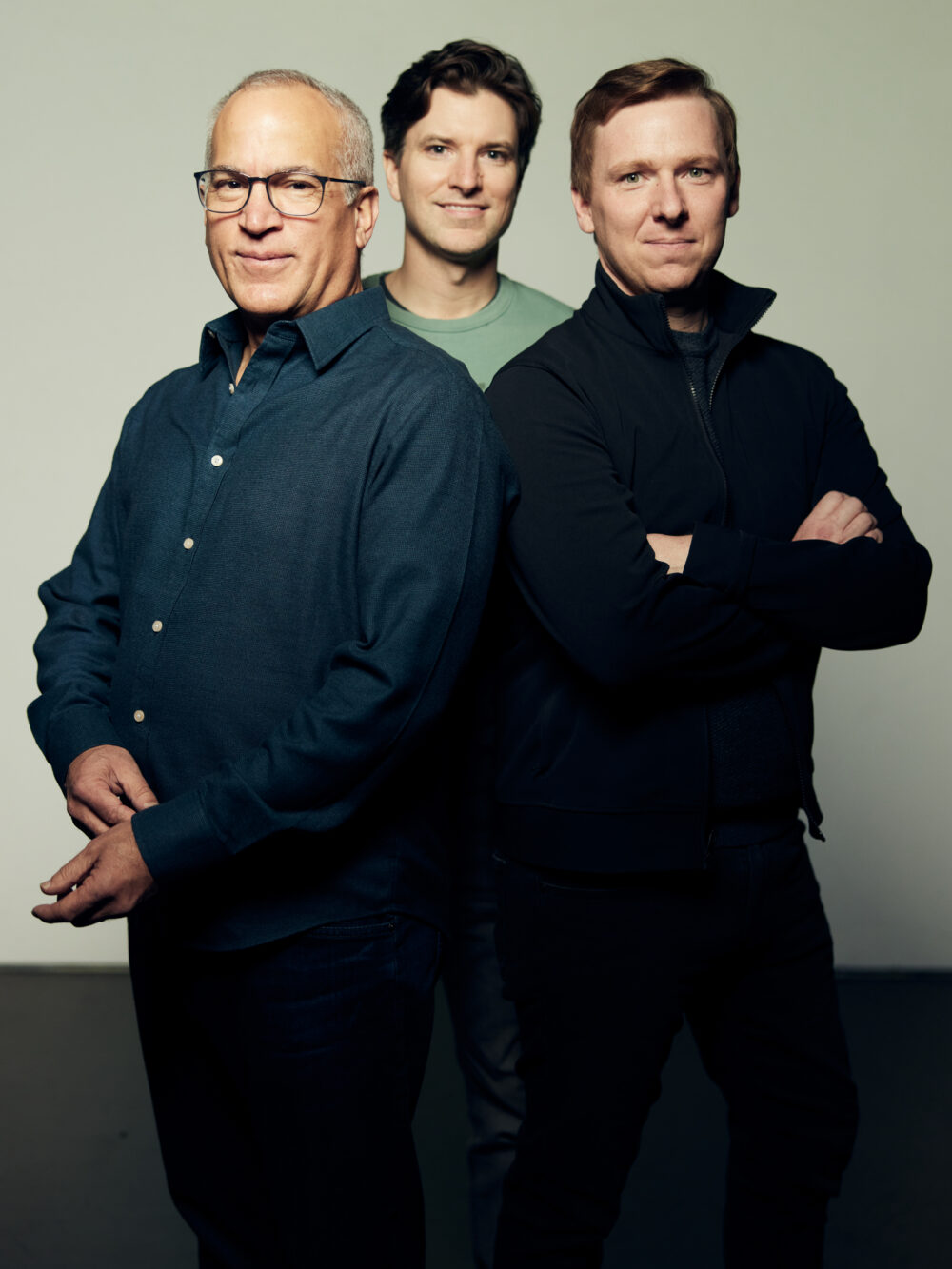 Company
Mindful
Year of Investment
2018
Industry
SaaS
Of the many ways the Covid-19 pandemic changed consumer behavior, use of contact centers and customer service phone lines was top among them and the need for premium technology to support these contact centers followed. Fortunately, customer experience platform Mindful was ready to meet that need– and exceed it– alongside its CEO Matt DiMaria and investment by Alpine Investors. For years, the contact center market had slowly been shifting to cloud deployments and subscription contracts. But the team at Mindful (formerly known as Virtual Hold Technology (VHT)) had spent the past two years prior to the pandemic preparing for the inevitable industry shift, including building out its true enterprise-grade cloud product and new subscription model.
"In March 2020, we had a major potential customer reach out to us about using our callback software and needed to go live in a matter of days. With our existing technology stack, deployment for a project that size typically took nine months," DiMaria says. "But with our new capabilities, this client went live in two weeks' time amid one of the most stressful times in history. It was so meaningful to know that we could help a large company with Covid-related customer service needs and create a better experience for everyone involved."
DiMaria, a software executive that took the role of CEO at VHT when it was acquired by Alpine Investors in 2018, led Mindful's acquisition by Medallia after 4 years of strategic innovation. Adopting Alpine's PeopleFirst playbook, DiMaria and the Mindful team transformed the company, generated over 100% revenue growth for 3 consecutive years from a new SaaS offering and more than doubled overall revenue since acquiring the business in 2018. Under Alpine ownership, Mindful added over 30% to both its employee population and total active clients.
"Mindful's leadership team's courage of conviction on its SaaS transition, ability to inspire followership, and PeopleFirst values is what brought everything together," says Haley Beck, a Principal at Alpine that worked on the deal during Alpine's hold period. "It's almost hard to remember what VHT looked like over four years ago."
DiMaria's Ambitious Vision for Software Innovation at VHT
Alpine started talking about investment possibilities with Akron, Ohio-based VHT, a provider of patented callback technology for large contact centers, in 2017. Founded in 1995, VHT's software automated callbacks for call centers, where callers would receive a direct call back when a representative became available rather than sitting frustratingly on hold if the line was busy. At the time, it primarily operated on a licensing and maintenance business model– businesses paid upfront for the software, then paid a percentage of that license fee as maintenance. Considering this, Alpine's strategy was to sell all of VHT's new customers on a subscription model and flip existing customers from maintenance contracts to subscription, driving a more predictable SaaS business model that would enable the company to invest more in new product functionality. In 2018, Alpine acquired the business and DiMaria was brought in to lead and grow the company.
Right away, DiMaria worked with the leadership team to identify three key objectives for VHT to continue delivering on its mission of delivering a better product and experience for customers. First, there was an opportunity to amplify VHT's existing culture by leveraging Alpine's PeopleFirst program. Second, to transition VHT's business model and technology stack to a SaaS subscription model. And finally, to grow core business for VHT through revitalized sales efforts. The strategy was clear, and DiMaria got to work and aligned his new team on the vision.
First and Foremost, Bringing PeopleFirst to Akron, Ohio
As someone that is people-oriented in his own values, DiMaria knew the importance of PeopleFirst leadership and took transforming VHT's company culture seriously. Just as one might do their due diligence on entering a new international market or office, DiMaria knew he had to do his homework as a leader coming from Silicon Valley to understand VHT's Midwestern values.
DiMaria says there was a distinct local culture that VHT manifested. "There was a high degree of loyalty to one another, a sense of community. The company had employees that had been there for 22 years. When I was in the Bay Area for almost three decades, that's unheard of to be at the same company that long," he says. Not only loyal to their company, VHT's employees had pride for their local community—their schools, sports and traditions. DiMaria knew he could frame that shared bond and loyalty for one another and cultivate that within the office.
DiMaria built a world class executive team, adding Matt Moller, Kurt Nelson, Adam Ragauskis, Chris Loeper, and Nick Kennedy. For everyone on board, PeopleFirst leadership became an invitation and shorthand to bring forth the best version of themselves for the company.
"PeopleFirst is more than a tagline," says DiMaria. "It was how I thought about prioritizing things in the company. I'd think about PeopleFirst before a presentation, a renewal meeting, or before introducing new policies. Before thinking about the brand, the product, or price, I used people as a lens to honor everyone on the team."
The coaching element, DiMaria says, was equally as critical. A key part of PeopleFirst is giving employees access to group coaching and communication workshops, along with 1:1 time with career coaches. He says coaches brought a spiritual component to VHT's work where individuals were encouraged to tap into their authentic selves and make space to ask for help and to recognize one another's perspectives. Through coaching, renewals, leadership approach from VHT's executives and more, these themes of loyalty, transparency and shared success are now embedded and celebrated in the culture of the company.
"That Midwest authenticity is real," DiMaria says, "and we honored that. We didn't want to replace that– we wanted to make that part of what we have become. I'd like to think we have the best of Silicon Valley, Ohio and Nashville "
Innovating the Business Model, Product and Brand
Changing the revenue model of a 25-year-old legacy business was like changing a person's DNA, but the VHT team stayed dedicated to the goal. It took rolling out new subscription pricing and packaging, and even updating the product itself.
DiMaria and Alpine saw an opportunity to enhance the product line along with updating the business model. The team invested in research and development (R&D) and brought VHT's technology into a cloud-based SaaS platform. They also acquired 2 add-on companies to expand product functionality by adding messaging and survey capabilities. While only updating the business model could've been lucrative from an investment standpoint, DiMaria was determined to also update VHT's product, sales, and marketing to make it a stronger business for the long-term—not just during Alpine's investment hold period.
DiMaria was determined to also update VHT's product, sales, and marketing to make it a stronger business for the long-term—not just during Alpine's investment hold period.
"I knew if we could find a more effective way to deliver the SaaS platform and bring the customer base into that future with us, that would be a winning recipe for unlocking a lot of value and to get the business to recurring revenue," DiMaria says.
VHT also rebuilt its sales organization, go-to-market and commission plans to incentivize subscription and grow its total addressable market (TAM). The company re-thought about how they sold the product and aligned the price of the product to the impact callback software had on the customer's brand. And not just the brand– the callback software and all the transition pieces would benefit everyone from the customer to the agent.
In April 2022, VHT rebranded to Mindful to reflect its new SaaS platform and broader focus on seamless customer engagement across omnichannel environments. Mindful also was an identity that better captured the company's value proposition—users of callback software were mindful and considerate of a consumer and their time.
Mindful of a Successful Future Ahead with a New Investment Partner
Amid the pandemic and with its new SaaS product line, Mindful had a significant new client adoption, including some of the biggest name brands from retail, banking and transportation. By 2022, Mindful had profitably doubled the size of the company while transitioning to an almost entirely recurring revenue business model. The results caught the eye of customer experience powerhouse Medallia (owned by Thoma Bravo), which then acquired Mindful in August 2022. Mindful is now part of Medallia's product line that uses proprietary artificial intelligence and machine learning technology to automatically reveal predictive insights that drive powerful business actions and outcomes.
"There is nothing better than winning as a team and this journey is a wonderful illustration of that," DiMaria says. "Together we re-created a business that improved the lives of millions of consumers, saved our clients hundreds of millions of dollars, and established an amazing PeopleFirst culture in which our employees made championship moments happen time and again. Quite the odyssey!"
Case studies presented contain the opinions of past and present Alpine portfolio company executives. Alpine makes no representation or warranty as to the accuracy or completeness of the information presented here. It should not be assumed that the portfolio companies discussed in these case studies were profitable or that future portfolio companies or experiences will be comparable. Past performance is not necessarily indicative, or a guarantee, of future results. Under no circumstances should these case studies be construed as an offer to sell, or a solicitation to buy, any security or as opinions regarding the provision of investment advisory services by Alpine. Please see Alpine's Terms of Use on Alpine's website for disclosures.
Certain statements about Alpine made by portfolio company executives herein are intended to illustrate Alpine's business relationship with such persons, including with respect to Alpine's facilities as a business partner, rather than Alpine's capabilities or expertise with respect to investment advisory services. Portfolio company executives were not compensated in connection with their participation, although they generally receive compensation and investment opportunities in connection with their portfolio company roles, and in certain cases are also owners of portfolio company securities and/or investors in Alpine-sponsored vehicles. Such compensation and investments subject participants to potential conflicts of interest in making the statements herein.
Subscribe to hear more about building businesses through people.