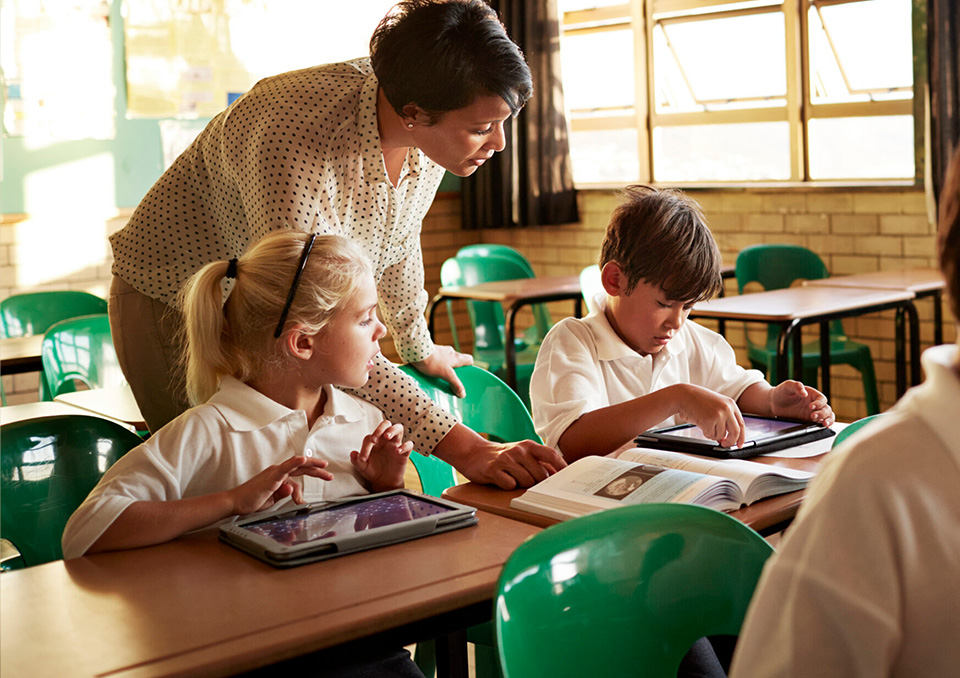 Company
Wilson Language Training
Year of Investment
2022
Industry
Education
This case study was originally published in Alpine Investors' 2023 Force For Good report. Click here to read the full report.
Literacy and improved reading and writing skills are not just educational issues. Rather, they are issues that affect outcomes ranging from the quality of life for individuals to the advancement of communities. There is a compelling need for literacy solutions for early readers—children who do not read on grade-level by fourth grade have a 78% chance of not catching up, according to the United Way. This is particularly alarming given that almost two-thirds of students who cannot read proficiently by the end of fourth grade will end up in jail or on welfare, according to the same research. And according to ProLiteracy, low literacy costs the United States an estimated $225 billion in lost workforce productivity, crime, and lost tax revenue due to unemployment. Figures like these make the mission of Wilson Language Training even more important.
Founded in 1985 by Barbara and Edward Wilson with the goal of improving instruction for students with dyslexia, Wilson Language Training is a pioneer and leader in championing the science of reading and continues to empower administrators, teachers, and students in pursuit of its mission.
For the past three decades, Wilson has advanced its vision of "Literacy for All" through multisensory structured literacy programs and professional learning, backed by a commitment to the science of reading and implementation. Wilson is an industry expert on dyslexia and a forerunner in delivering foundational skill instruction for students in K-3 general education classrooms and for those beyond elementary grades who struggle to read and spell.
The Wilson Reading System® (WRS), Fundations®, and Just Words® programs build a solid foundation for beginning readers and reduce the literacy gap for struggling students, including those with dyslexia. Wilson's certifications result in Wilson Dyslexia Practitioner and Therapist credentials, which have been awarded Accreditation Plus by the International Dyslexia Association (IDA). Over 350,000 educators have participated in Wilson courses and workshops, and over 27,000 have earned WRS Level I Certification. The company serves roughly 3,800 school districts, over 1 million students, and over 40,000 educators through its professional learning per year.
Alpine partnered with Wilson in February 2022 and enthusiastically joined forces with Barbara and Ed to scale the company's mission in providing quality programs, professional learning, and ongoing support so educators have the skills and tools they need to help their students become fluent, independent readers. Since investing, Alpine has brought in Keri Dixon as CEO, a graduate of our CEO-In-Training (CIT) program, and two other executives from the CIT program to continue Wilson's growth.
"Our mission of 'Literacy For All' truly underpins everything we do at Wilson. It has been a tremendous honor to have been selected by Barbara and Ed, who have done so much for our education system, as the right partners to scale our company's impact. We are enthusiastic about continuing our work, focused on empowering our nation's educators to provide best-in-class education and helping their students become fluent, independent readers," says Dixon.
Certain statements about Alpine made by portfolio company executives herein are intended to illustrate Alpine's business relationship with such persons, including with respect to Alpine's facilities as a business partner, rather than Alpine's capabilities or expertise with respect to investment advisory services. Portfolio company executives were not compensated in connection with their participation, although they generally receive compensation and investment opportunities in connection with their portfolio company roles, and in certain cases are also owners of portfolio company securities and/or investors in Alpine-sponsored vehicles. Such compensation and investments subject participants to potential conflicts of interest in making the statements herein. Past performance not indicative of future results. Results may vary materially and adversely. Please see Alpine's Terms of Use for additional disclaimers.
Subscribe to hear more about building businesses through people.