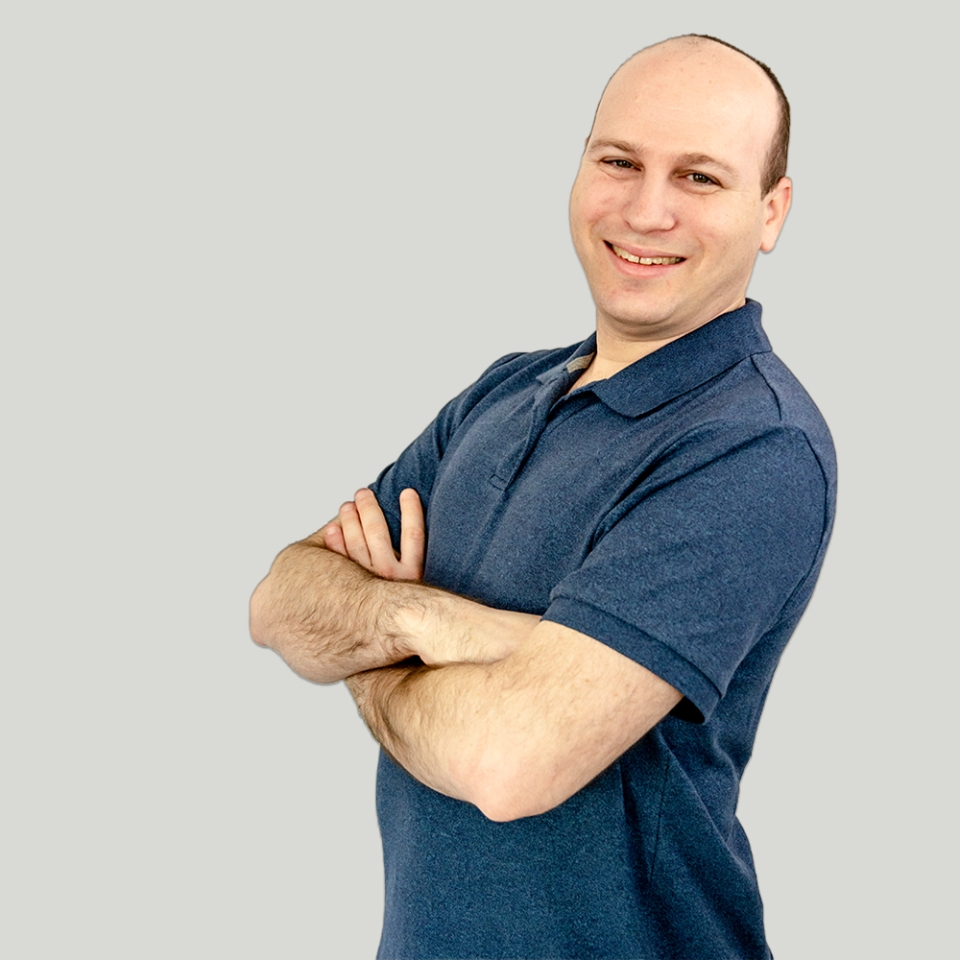 Company
Dion Training
Year of Investment
2023
Industry
Professional education
When Jason Dion created a series of video courses using skills he'd learned in the U.S. Navy, he never expected that he'd create a successful 20-person company that would eventually garner interest from private equity firms. The cybersecurity and IT expert wanted to help others get certified for jobs in the growing technology industry in a cost- and time-efficient way. Just over six years later, Dion Training's on-demand video courses have reached over a million students in 190 countries. In celebration of their recent acquisition by Alpine Investors-backed professional education business Axcel Learning, Dion shares the customer-centric approach that got him this far, and how Axcel and new CEO Sasha LeFlore will catapult Dion Training's growth.
I've known I wanted to work with computers and programming since high school. But, after the terrorist attacks on September 11, 2001, I dropped out of a traditional computer science college program and enlisted in the U.S. Navy as a nuclear reactor operator. During my time in the Navy, I held multiple roles as an officer before ultimately finding my way back to computers for a role as an information professional (IP) officer— someone who runs computer networks and satellite farms, and performs cybersecurity and information assurance missions. I spent eight years doing cyber defense at some of the nation's best cybersecurity organizations, including U.S. Cyber Command, Fleet Cyber Command and the National Security Agency.
In 2017, I decided to use my teaching skills and industry knowledge to help others looking to enter the growing cybersecurity and IT field. I made instructional videos on YouTube before a friend told me about Udemy, an online learning and teaching marketplace. I created a course, added some quizzes and practice exams, and started selling. That move was really the first step towards starting Dion Training; it was a side hustle for me and my wife while I still worked hard during my day job. Fast forward one year and I was bringing in $10,000 per month with my course. It was around that time that I decided to formalize my side hobby and create a real company: Dion Training Solutions, LLC.
I launched Dion Training, an accredited training organization dedicated to helping people get certified in cybersecurity, information technology, service management (ITSM), project management skills and most recently, the cloud. We teach courses that are in high demand for the modern workforce; our certifications will not only provide the essential skills needed in today's digital world, but will also help get students hired.
Last April, I retired from my 20-year career in the navy so that I could commit all my time to growing the business.
Energized by Our Impact on Real People
We are motivated by the chance to help students all over the world. Many people tell me how their entire life trajectory has changed because of the material that we teach. We design our courses based on what the industry is asking for and based on what will get people high-paying jobs. Cybersecurity, IT and project management careers aren't going away anytime soon. We truly stand behind our training— if you take a course from us and you pass our course but fail your exam, we pay for you to retake the exam.
Accessibility is important to us, too. All our courses come with closed captioning added by real people, and materials or graphics that are on the screen are described by instructors. Students have access to our videos 24/7, which allows them to go back and rewatch certain lessons as much as they need. That on-demand element really differentiates us; we have 95 to 100% pass rates for our courses, and a 98 to 99% customer satisfaction rate. That's amazing compared with the general pass rates for traditional, in-person courses that cram 40 hours of content into four days. Plus, our courses cost $300 or $400, while in-person courses can cost $2,000 to $3,000 per week.
many of Axcel's values line up with our own, including the way they focus on diversity, equity, and inclusion, their passion for training the modern workforce and their PeopleFirst approach to everything they do.
Axcel Learning: The Right Partner for Our Next Phase
When I started Dion Training, I never imagined that we would grow it to this size, let alone sell it. My first intention was to make a stable monthly income doing what I love, so I didn't have to get a regular 9-to-5 job when I got out of the military. Meeting that goal turned into excitement to focus solely on running and growing the company. While this has been an incredibly rewarding experience, lately I've wanted to remain in the business as an instructor, not a CEO, to focus on what Dion Training has always been about: teaching.
So when Axcel Learning— a company that specializes in buying, building and operating world-class professional education businesses— and a few other firms came knocking, I knew I needed to choose a buyer who could not only pay the right amount and help us find new leadership, but also maintain and improve the culture we had created.
When we were deciding between two firms, we realized that many of Axcel's values line up with our own, including the way they focus on diversity, equity, and inclusion, their passion for training the modern workforce and their PeopleFirst approach to everything they do. Their focus on revenue and profits goes hand-in-hand with a deep commitment to the people behind their businesses. I spoke with several founders who have entrusted their businesses to Axcel and Alpine to learn about the transition firsthand. After hearing good things, I decided that Axcel was the right partner for the future of myself, my business, and my team.
A CEO to Bring us Further
I'm proud of the success we've reached with our small team, but I believe we need a new CEO to lead us to the next growth phase. I believe that Axcel has the resources, expertise and connections to make that happen. With this partnership, I'll be staying on as an instructor and will continue to record course videos, but we've also added new instructors, a tech team, and Alpine and Axcel helped us find a new CEO.
Dion Training's new CEO, Sasha LeFlore, started this spring. Alpine was a huge help in the hiring process. They found excellent candidates and shared their approach to attributes-based interviewing. Sasha comes to us with an amazing background. She has an MPA from Harvard, an MBA from Stanford and eight years of experience at Goldman Sachs. Business to business (B2B) sales is a major growth opportunity for us, and Sasha understands this space.
As we look to Dion Training's future, we're figuring out how to transfer all the knowledge in my head to the new leaders and instructors. I'm so glad we sold to someone who will take care of our team and enable the company to run without me someday.
Certain statements about Alpine made by portfolio company executives herein are intended to illustrate Alpine's business relationship with such persons, including with respect to Alpine's facilities as a business partner, rather than Alpine's capabilities or expertise with respect to investment advisory services. Portfolio company executives were not compensated in connection with their participation, although they generally receive compensation and investment opportunities in connection with their portfolio company roles, and in certain cases are also owners of portfolio company securities and/or investors in Alpine-sponsored vehicles. Such compensation and investments subject participants to potential conflicts of interest in making the statements herein. Past performance not indicative of future results. Results may vary materially and adversely. Please see Alpine's Terms of Use for additional disclaimers.
Subscribe to hear more about building businesses through people.