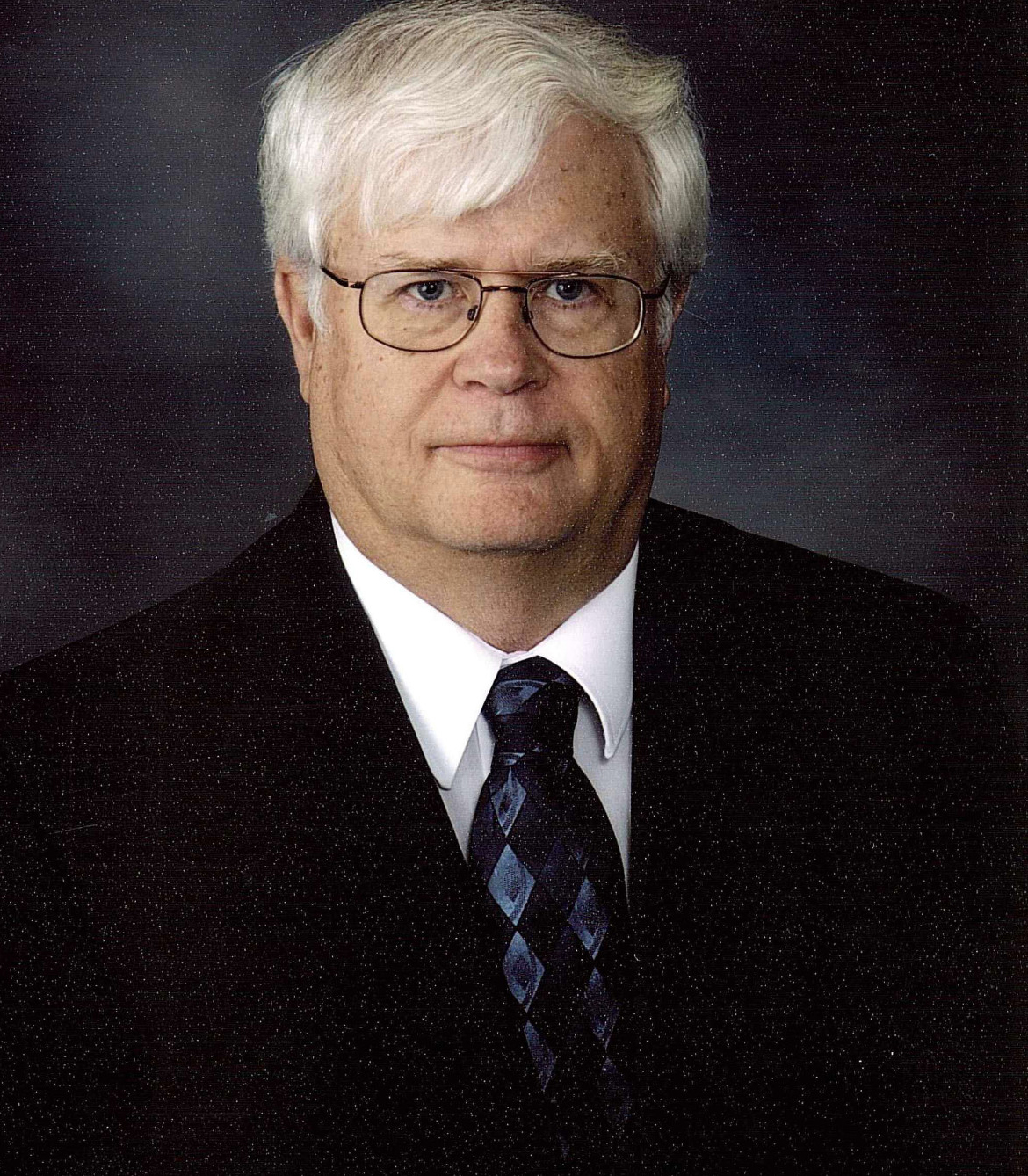 Company
Innovative Systems
Year of Investment
2021
Industry
Telecommunications
Roger Musick is all about connection—with community, customers, and his staff of over 200 at Innovative Systems. After 22 years as CEO and a goal of creating more jobs in his home town of Mitchell, South Dakota, he set out to find a partner to continue the company's impressive growth story. Alpine fit the bill. We caught up with Roger to hear about the synergies he saw with Alpine—namely a focus on people and love for solving challenges with software, lessons learned in the early years, and why building for customer needs will always remain at the heart of Innovative Systems.
How did you decide to start Innovative Systems?
My passion has always been electronics and software. Ever since junior high, I knew I wanted to be an electrical engineer. I started as an amateur radio operator in junior high, got FCC licensed in high school, and then worked my way through college running TV and radio stations while earning an electrical engineering degree. I spent the first seven or eight years of my career designing telephone systems for the independent industry in the Midwest; that's when I learned to really understand what telephone companies needed to operate. When you're building systems, you have to understand them. The telephone companies became IPTV and internet service providers, so I learned what service providers needed and then built hardware and software offerings to support them. That was the beginning of Innovative Systems.
At Innovative Systems, we build cutting edge products that we think the industry will need today and in the future. Our goal is to learn what the customer wants and to try to meet that need with the next generation product. When we started in 1998, our first products were features for voice switches like a local calling name database and Telemarketer Call Screening. We worked with Nortel on their DMS-10 switching platform and then worked with many different switching manufacturers, including Lucent and Siemens, to enhance their switches with our products. We built unified messaging, voicemail, conferencing, and many other voice services. Nortel—now Ribbon Communications—is still an important partner today.
What were your critical moments of growth?
When we started Innovative Systems, we had 10 people and just the Application Peripheral (AP) product line. We gradually expanded into IPTV and OSS over the next six years or so and have grown to over 200 employees today. In 2003 we decided to build our second-generation product, the APMAX, which was about 100 times more powerful than the AP with many different features and the potential to scale.
In 2003, some customers wanted us to offer an operations support system (OSS) and business support system (BSS). We've always solved problems for the industry, so we built a complete OSS and BSS system that we now call eLation, which is now a leading operating system in the rural telecom industry. Today, we have all the software to operate an independent service provider, including payroll, general ledger, accounts payable, and billing, mapping, and automated provisioning applications.
In 2008, we entered the IPTV market with a middleware solution. Our solution has gradually expanded to include a complete IPTV offering for conventional IPTV and Streaming TV for service providers throughout North America.
What philosophy or mindset guides the company?
Our goal has always been: Know the customers, listen to them, build one-on-one relationships, and then build the products they need to run their companies. We're also really focused on building quality products that last.
We make sure that the product works, the customer is happy, and we're helping them in as many ways as we can. It's an iterative approach, and we're never happy until our customer is happy.
Making the transition from the AP to the APMAX was like jumping three levels of technology and also adding three levels of complexity and power. We also design our own hardware, and the two fellows who built the hardware created it all on an 11-by-11 printed circuit board with 8 processors. In their second iteration, the hardware was perfect. Most of the time, when you build a complicated system like that, you have little minor hardware changes that you have to tweak. Their attention to detail produced a high quality product that has held up well over the years, and we have been able to add more powerful software as we grow. Typically, hardware requires a few manual enhancements to fix our mistakes, but in this case there were no mistakes left to correct. That's a testament to our skill and also to the team's focus on perfection. We make sure that the product works, the customer is happy, and we're helping them in as many ways as we can. It's an iterative approach, and we're never happy until our customer is happy.
What sort of feedback loops or communication channels do you use to check in with customers?
Our typical customer is a small- or medium-sized service provider that provides internet service, voice services, TV services, and possibly security services in a fairly defined area. They have anywhere from 5,000 to 50,000 customers within one or two counties. Our average customer is a big business in a small town, a lot like Innovative Systems. They communicate with customers on a daily basis and learn the needs of their customers, just like we do.
We host user groups four times per year and we also have a sophisticated support organization that talks to our customers on a daily basis. When they detect a problem, they can enter a ticket, and then we do some research and figure out how to resolve their problem. I speak to customers on a routine basis and so do our sales people. All of these touchpoints help us understand what the customer wants, the problems they're facing, and how we can resolve those problems as quickly as possible. I've worked with many of our customers for over 40 years, dating back to when we designed their telephone systems, so they've become friends. You never want to let your friends down.
What are you most proud of about your contributions to Mitchell and South Dakota?
Back in the '80s while working for Martin and Associates, we built the first state-wide fiber network for independent companies in South Dakota, Iowa, and Minnesota. That network tied all of the independent communities together and gave them high-speed internet a lot sooner than normal. Then in the early 2000s, we promoted fiber—a broadband connection that enables high speed internet—to every home in Mitchell. At the time, even big cities didn't have that kind of access.
As a community leader, one of the real challenges I have faced is showing our own population the amazing opportunities we have right here in Mitchell. Many citizens didn't realize how lucky we were to have fiber. So when I met a representative from Intelligent Community Forum (ICF), a New York-based think tank focused on job creation and economic development in the broadband economy, it didn't take him long to convince me to enter ICF's contest for the most intelligent community—based on ICF's criteria—in the world. The first and second years we entered [2013 and 2014], we ranked in the top 21, the third year [2015], we ranked in the top 7, behind cities with multimillion-person populations like Rio de Janeiro.
We are a tiny little community, but we have three things going for us: we have a lot of fiber, a lot of jobs in the internet industry, and strong educational systems that prioritize computer science. Innovative Systems has about 200 employees. There's an engineering spinoff of another company I used to be a partner in, Vantage Point, that has about 200 employees as well. So in a town of 15,000 people, we collectively have about 400 employees working to bring high-speed internet to small towns in North America.
How did you decide it was time to find a partner? And how did you know Alpine was the right fit?
For the last two to three years, I've been looking for a successor, somebody to become the CEO and take over for me. I have two sons—Kyle and Kody—who are both active in the business but really don't want the CEO role. So we had to find a CEO from outside and bring them into the company. I was intrigued by Alpine's CEO-in-Residence program and by their focus on people. I agree with their desire to have happy employees and customers, versus just focusing on the bottom line.
Job creation is so important in a small town like Mitchell; there just aren't a lot of other jobs like the ones we provide. We were looking for a partner who would grow Innovative Systems, primarily to create more jobs in the local communities. Alpine has a great reputation for growing software companies.
The Alpine team, including Mark, came out and spent an evening with us. We had a nice dinner and a fire outside at my son's house, and they gave us the Alpine pitch. I could tell they were very sincere and that we shared similar values. After just a few hours, my two sons and I felt confident that Innovative Systems and Alpine could form a strong partnership.
You're leaving big shoes to fill after 22 years in the CEO role. What gives you confidence in Ali Jenab as the next CEO?
We interviewed Ali early in the process, and we were very impressed with him. I was intrigued by his history, too. Coming from Iran as a 15-year-old and having to fend for himself took a lot of hard work and dedication. He never would have been able to get that first job out of school without his work ethic. It felt like Alpine had picked the right CEO for our company and so far, it's working out really well. He's getting to know the employees and the customers, and that's not an easy thing to do. He's doing a great job.
What's next for you?
I plan to help Ali in the transition and keep working on the technology side. I really enjoy coming up with ideas for features and services that I think will go over well in the industry. Technology is my hobby and my livelihood. So whether I'm working, at home watching TV, or reading a book, I'm always thinking about technology. I will pass some ideas to Ali, and he can pick the best ones to implement. I look at this next step as a chance to offload the parts of the business I didn't enjoy, and continue to focus on the parts that I love. I will still be very involved, and my two sons will be equally involved; my family and I are all investors, and we'll continue to invest in the company.
What are your hopes for the near-term future of Innovative Systems?
We have a lot of our products at the 90% level, and I think we can develop them 10% more to completion. The next challenge will be figuring out how to double and triple in size over the next five to 10 years. Scaling is one of Ali's specialties, and not one of mine, so it's a good time to pass on the CEO reins to him. I think we're going to focus on increasing the size of the market and the market share, both in the TV and OSS areas.
I really like working with young, smart, technical people. We hire the nerds and then teach them the communications industry, and they teach me the newest technology, which is a good mix. My leadership style comes from running a small company that grew to become a large one. I have my hands in pretty much everything and I have a huge number of direct reports. I'm excited that a slight change in our structure will create more middle management jobs that employees can grow into. I also really like that Alpine brings in Ali, Amanda Sayigh, and Austin Monahan, seasoned executives who will provide leadership to our team. Everyone on the team will have more rewarding careers than they probably would have had under me.
I'm excited about the future and confident in our partnership. I'm especially ready for this next step because I know we're aligned with Alpine on the core belief that if you keep your employees and your customers happy, everything will work out well.
Certain statements about Alpine made by portfolio company executives herein are intended to illustrate Alpine's business relationship with such persons, including with respect to Alpine's facilities as a business partner, rather than Alpine's capabilities or expertise with respect to investment advisory services. Portfolio company executives were not compensated in connection with their participation, although they generally receive compensation and investment opportunities in connection with their portfolio company roles, and in certain cases are also owners of portfolio company securities and/or investors in Alpine-sponsored vehicles. Such compensation and investments subject participants to potential conflicts of interest in making the statements herein. Past performance not indicative of future results. Results may vary materially and adversely. Please see Alpine's Terms of Use for additional disclaimers.
Subscribe to hear more about building businesses through people.