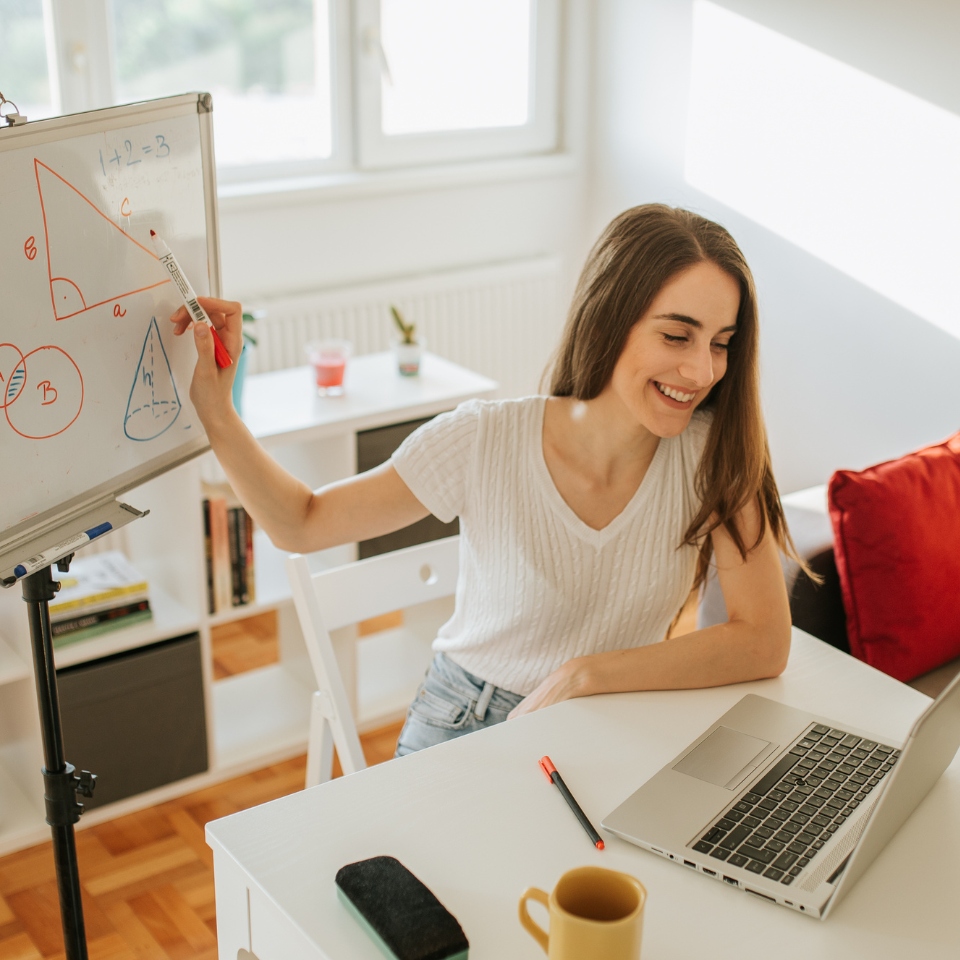 Company
FEV Tutor
Year of Investment
2022
Industry
Education
This case study was originally published in Alpine Investors' 2023 Force For Good report. Click here to read the full report.
The COVID-19 pandemic worsened the rampant inequality underpinning our education system and ushered in disastrous consequences for students around the world. As reported by The Wall Street Journal last fall, unprecedented drops in reading and math scores—the lowest since the 1990s—indicate a post-pandemic learning deficit that could resonate for years and weigh on economic output. Last May, researchers concluded that closing the gap will take years and nearly $700 billion of spending.
Educators, researchers, and the Department of Education have pointed to high-dosage tutoring as one of the strongest interventions we have to combat learning loss. High-dosage tutoring involves students meeting with a tutor for consistent sessions lasting around 40 minutes during the school day. However, offering high-dosage tutoring at scale has proved challenging given the need to staff a base of quality instructors and manage scheduling between schools, students, and parents.
In considering this pressing need, Alpine acquired FEV Tutor in July 2022. FEV Tutor has been providing 1:1, high-dosage tutoring directly to schools and districts across the U.S. for more than a decade through their proprietary online platform. Since inception, FEV has worked with over two million students and maintains a staff of more than 5,000 qualified, college-educated instructors. Most importantly, FEV's solutions drive meaningful, statistically significant impact on student outcomes at no cost to students or their families—at one of FEV's leading partner districts, students who participated in 21+ lessons (termed "FEV Champions") demonstrated 48% accelerated growth compared to nonparticipants in math.
In order to grow its impact over the coming years, FEV plans to expand its relationships with districts across the country, continually assess efficacy in partnership with leading researchers, and preserve a rigorous focus on offering quality tutoring at a market-leading price.
"Joining Alpine Investors' portfolio enables FEV to make further impact by taking its offering to many more schools and districts around the U.S. While the COVID-19 pandemic posed significant challenges to educators, it also proved the importance—and necessity—of online education solutions. The past two years have shown that students can log in and learn outside of classroom hours. Education has changed forever, and I believe that FEV is well-positioned to serve students with consistent, digital learning support today and far into the future," says Jim Tormey, FEV Tutor's CEO.
Case studies presented contain the opinions of past and present Alpine portfolio company executives. Alpine makes no representation or warranty as to the accuracy or completeness of the information presented here. It should not be assumed that the portfolio companies discussed in these case studies were profitable or that future portfolio companies or experiences will be comparable. Past performance is not necessarily indicative, or a guarantee, of future results. Under no circumstances should these case studies be construed as an offer to sell, or a solicitation to buy, any security or as opinions regarding the provision of investment advisory services by Alpine. Please see Alpine's Terms of Use on Alpine's website for disclosures.
Subscribe to hear more about building businesses through people.