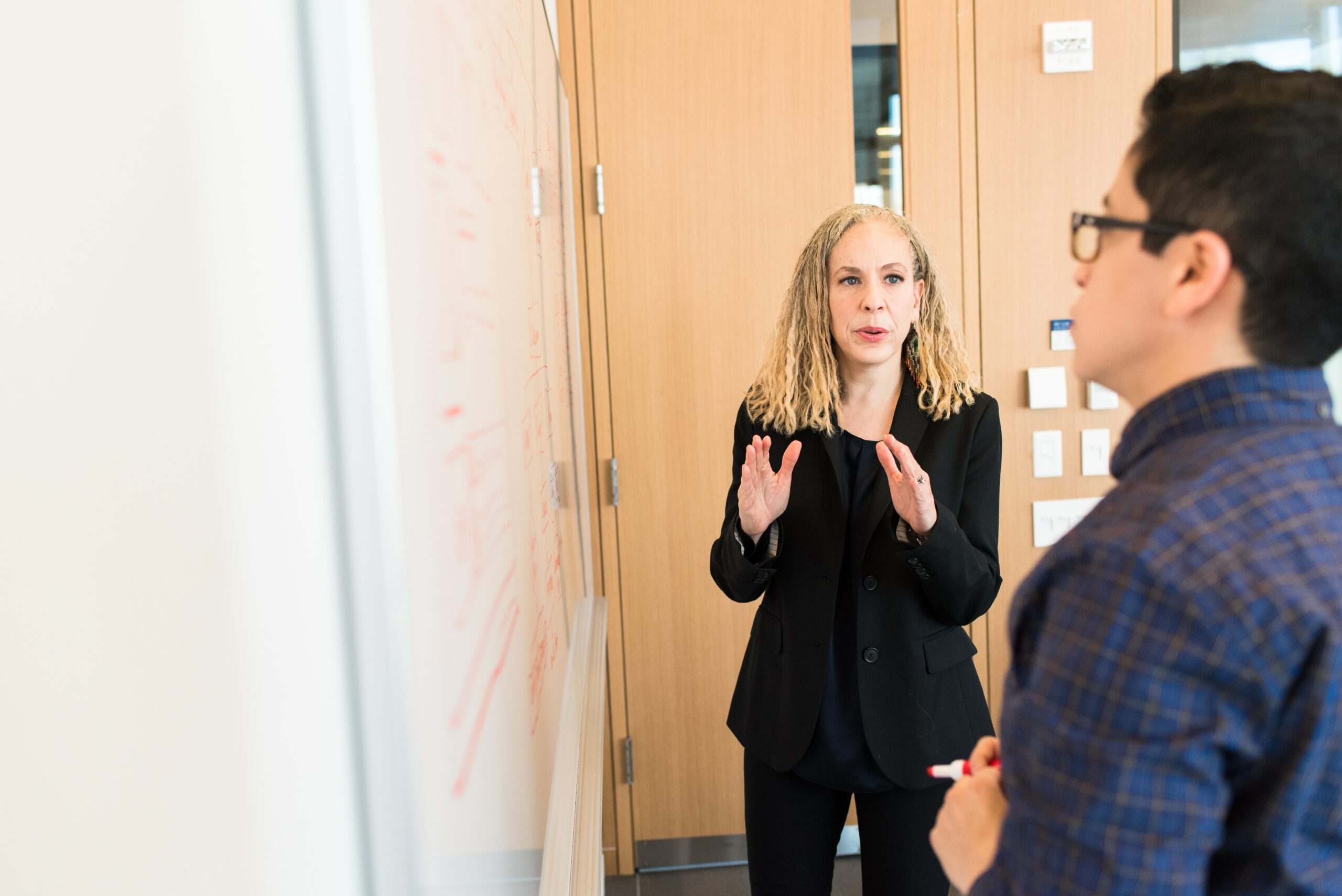 Written by Matt Moore, Managing Partner at Alpine Investors
At Alpine we've spent the past 20+ years honing our recruiting strategy to attract—and retain—the best leaders in the business. Read on for a tactical guide to hiring excellent talent who will help you shift out of defense mode, and drive real results.
What's the biggest threat to your portfolio right now? What is your top goal for 2022?

If you're like the hundreds of VC and PE firms out there, hiring great leaders tops your list.

As a private equity firm that's been around for 20 years, raised 8 funds, and has $7 billion in assets under management, we're reminded again and again: We're not in the deal business, and we're not in the financial services business, we're in the talent business.

And because of our focus on people, we know that not all leaders are ideal fits for all companies. The profile of an Oklahoma City-based services company CEO may look different from that of a hyper-growth startup CEO in San Francisco. And we're not just talking about experience here. We believe that attributes—those "soft" skills like inspiring followership and humility—beat out job experience.

Hiring is hard. It's nuanced and messy, it's a two-way street, and even the most thorough interview processes can break down if you're not thoughtful about every step. And new hires—especially in leadership roles—can feel like the greatest risk of all. An excellent leader with a track record of success at past companies may not thrive in your unique culture. A person who looks good on paper may lack the attributes to shepherd your team through the next stage of growth.

So how can you remove the risk and begin placing excellent leaders at your portfolio companies? And how can you find people who will thrive on day one?
Evaluate: Examine your business needs, keep an eye on the future & evaluate teams as you grow.
Look ahead. Consider: What do the next two to three years hold for you? What are the competencies, attributes, and skills you're going to need to navigate that future? Then make sure you're measuring and hiring people against that criteria. By anticipating the future, you can begin to develop people who will grow alongside your business.

Identify the right attributes for your organization. Different attributes will make you successful as a venture CEO, or a public company CEO, or a family office CEO, or as a CEO of an investment firm. Look across your portfolio and ask yourself, what are the attributes of the very best leaders? Write down the attributes of your very best CEOs. Then look for similar attributes across portfolio companies. Now identify markers of those attributes. What is it about those leaders' backgrounds or mannerisms or styles that make them great? At Alpine, we value followership—the ability to motivate and inspire others as a leader. So we ask ourselves, do people who work for this candidate in one job want to come work for them again? We also look for integrity, character, drive, leadership, ability to sell, emotional intelligence, and persistence. 
Find—and keep—excellent people.
So where do you begin? Look within your own portfolio companies. Who are the rising stars? Unless you're Mark Zuckerberg, everyone had a job before they became a CEO. Now it's time to evaluate your people based on the needs you have today, and the needs you know you'll have in the future.

Invest in your excellent people. Once you define the key attributes needed in your organization, evaluate whether they already exist at your company. Identify more junior employees who have the right leadership traits. Build relationships with them and invest in their growth. They're your best possible future leaders because you have years of data on them, you've seen them operate, and you've seen them under pressure. Over time you'll develop deep trust and authentic relationships. If you do this well, you'll have a strong pipeline of talent for your organization for the next 25+ years.

Remember: Keeping excellent people means treating them right, and supporting their goals, even when those goals lead away from your organization. At Alpine, we have several leaders who grew with us, went on to start a company or explore a different track, then returned to take on even bigger challenges or leadership roles. Take Josh Greenberg, now CEO of TEAM Services Group, who left Alpine to follow his passion in the healthcare space. After founding a business, HealthCPA, then selling it, he jumped at the chance to bring what he had learned in the world of healthcare to TEAM, a business in the risk management and insurance space focused on home health.
Set the bar for experience lower than you think—then set a higher bar for leadership attributes.
It's easy to focus on industries or past experience rather than potential. It's only natural, we've been trained to review resumes and evaluate candidate backgrounds as a sort of formula for success. But we believe in conventional hiring practices, you miss out on some of the top candidates with strong leadership attributes, and perhaps a different set of experiences, or you overlook those earlier in their careers.

Many believe that a security company will only thrive with an experienced security CEO. We disagree. Great CEOs inspire followership. They align behind a vision and hold people accountable. They hire well, and they set the right strategy. Those skills transfer across domains. At Alpine, we believe that domain expertise is learnable, while great leaders have inherent attributes that make them and their teams successful. For example, there's not a lot of difference between great leadership in vertical software for legal or vertical software for dentists.

At Alpine we hire leaders who have the right leadership attributes, enabling them to hit the ground running. We hired Soumya Nettimi to start as CEO of one of our portfolio companies right out of Stanford GSB. She became a CEO on day one and was tasked with running one of our businesses in the legal tech vertical. Together we grew that, and we acquired three more businesses. We centered the strategy around her because we could see she had the necessary leadership attributes to succeed. We helped supplement and grow her team, and we invested in her development. In early 2021, we sold Paradigm to Francisco Partners. It was an excellent outcome built on the trust we had fostered with Soumya over the years.
---
Our approach has served us well over the past 20 years. We've hired more than 60 recent MBA graduates, and supported their development as leaders in our portfolio companies around the U.S. Today more than 40 of those recent MBA hires hold CEO roles. We've supported them in developing skills to complement the attributes they already had. As a result, we have loyal leaders aligned with our values who we trust to run our portfolio companies. And whenever we acquire a new company, our strong bench of talent gives us the flexibility to choose the ideal leaders to help that company thrive. We have confidence because we've seen our leaders operate; we've seen them in boardrooms; and we've seen them make tricky people management decisions.
We have a shared understanding of what success looks like. As a result, in our first months with a new company we aren't worried about whether we made the right hire or promoted the right leader. We're not stuck in the weeds or putting out fires. Instead, we're thinking about how we can grow the company beyond anyone's wildest dreams. We're focused on the big bets and future strategy that will propel us forward quickly. And A players hire A players, so our leaders also continue to hire well, making an exponential impact on our portfolio. 
Are you looking for support designing your own interview process, or just want to talk recruiting?
Alpine specializes in investments from founder-led or VC-backed businesses. Our talent program allows us to supplement management teams to ensure a smooth transition for customers, suppliers, and most importantly, employees. Reach out to Alpine Partner Matt Moore mmoore@alpineinvestors.com to learn more. 
Interested in learning more about Alpine's portfolio? Click here for Alpine's full investment criteria or reach out to peble@alpineinvestors.com,
Subscribe to hear more about building businesses through people.