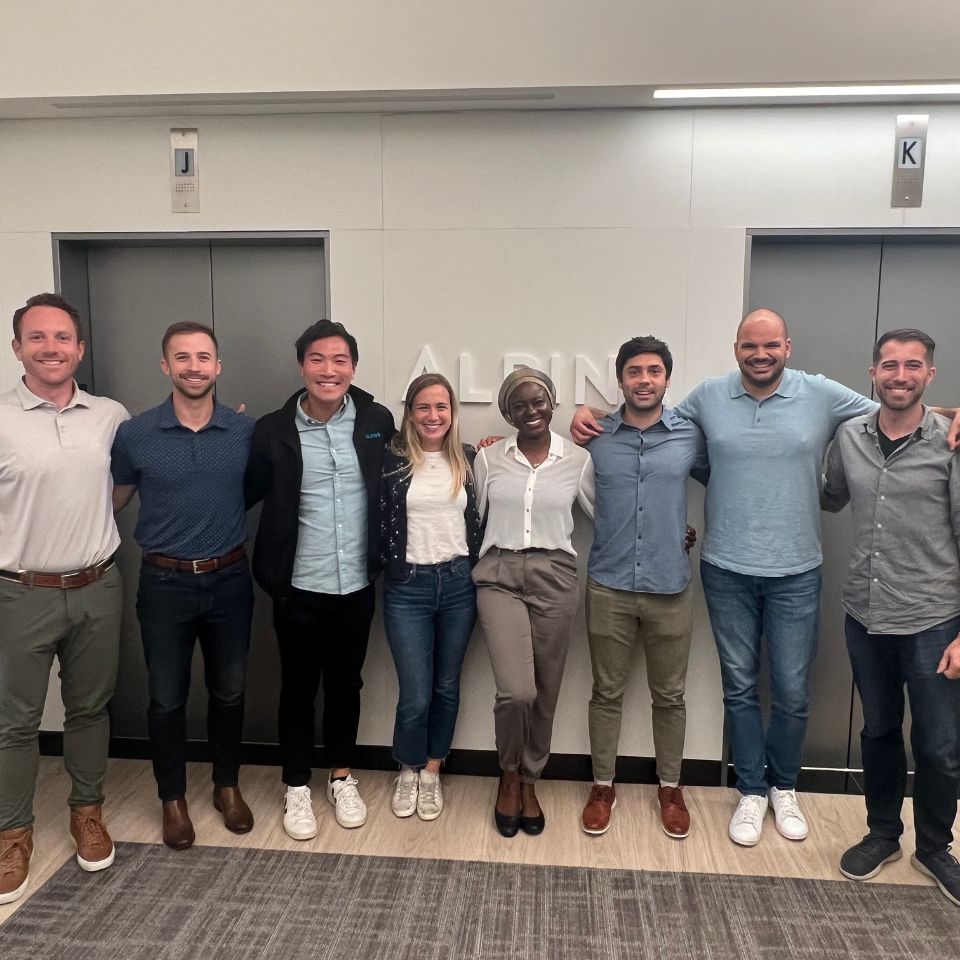 Inspired by the success of Alpine Investors' CEO-in-Training (CIT) program, Alpine's Chief Financial Officer (CFO) program identifies the next generation of finance leaders and places them in CFO positions across Alpine's portfolio. Alpine sees the CFO role as a core, strategic thought partner among any executive leadership team and is invested in accelerating the career of ambitious CFOs by providing the mentorship, support and resources needed to be successful.
What does the program look like in practice?
On day one at Alpine, our CFOs are focused on driving ARR/EBITDA expansion, financial standup, capital structure acumen, capital management and M&A, all in service of helping their business achieve strong results. CFOs receive a crash course into the critical core skills across finance and people and then receive ongoing development to ensure they are set up for success.
Alpine then embeds CFOs into its robust community of other executives and leaders to be allies with a shared goal in driving growth for the portfolio. For example, CFOs can work with financial experts from our Alpine Operations Group (AOG) to receive support on specific challenges and to build key skills. To encourage more intentional and formal connections within the overall community, Alpine organizes CFO community events throughout the year. Each CFO is also matched with another mentor from the community who has been in a similar stage of business or has a similar strategy that can be a resource for that person specifically.
What kind of leader does the CFO program look for?
Across Alpine, we seek to hire A-Players; someone that can inspire followership to lead a team and someone with a strong adversity quotient to get through stressful situations. Additionally, we seek individuals with great emotional intelligence, grit and tenacity. For the CFO program specifically, we seek individuals with a certain level of financial acumen while keeping an open mind about all the varied ways finance experience can look like. Most importantly, we'll be testing your ability to not only understand and interpret numbers, but your ability to then make recommendations and strategic decisions based on the data.
How do I join?
Recruitment season takes place in the fall, followed by a matching process where accepted CFOs are paired with a portfolio company by the following spring. CFOs officially start their role the following August for an onboarding alongside the other Alpine talent program classes, including members from the CIT and the Chief People Officer (CPO) program.
If you are in an MBA program, contact your campus career center for information about campus visits in the fall. If you're not on campus, you can email recruiting@alpineinvestors.com for additional recruitment information.
Irrespective of employment and exclusivity, any FEES, COMPENSATION (INCLUDING INCENTIVE EQUITY), REIMBURSEMENTS OR OTHER AMOUNTS RECEIVED BY Alpine Operations Group (AOG) members (including, without limitation, In-Residence Programs (e.g. CEO-in-Training (CIT), CEO-in-Residence (CIR), Chief People Officer (CPO), Chief Financial Officer (CFO), PeopleFirst, Talent/Recruiting, Corporate Development, Direct Sourcing, Customer Experience, Sales & Marketing, Pricing and Financial Operations, Technology and Artificial Intelligence (AI) and any yet to be formed services) generally will be paid by a portfolio company or prospective portfolio company and/or the applicable Alpine Fund and do not offset such Alpine Fund's management fee. Accordingly, the fees and expenses of AOG members are not covered by the Alpine Fund's management fee and will not otherwise reduce the management fee. There can be no assurance that no other service provider is more qualified to provide such services or could provide such services at a lesser cost. Similarly, there can be no assurance that AOG services will be deployed on behalf of a portfolio company, or if deployed, that they will lead to investor returns.
Subscribe to hear more about building businesses through people.