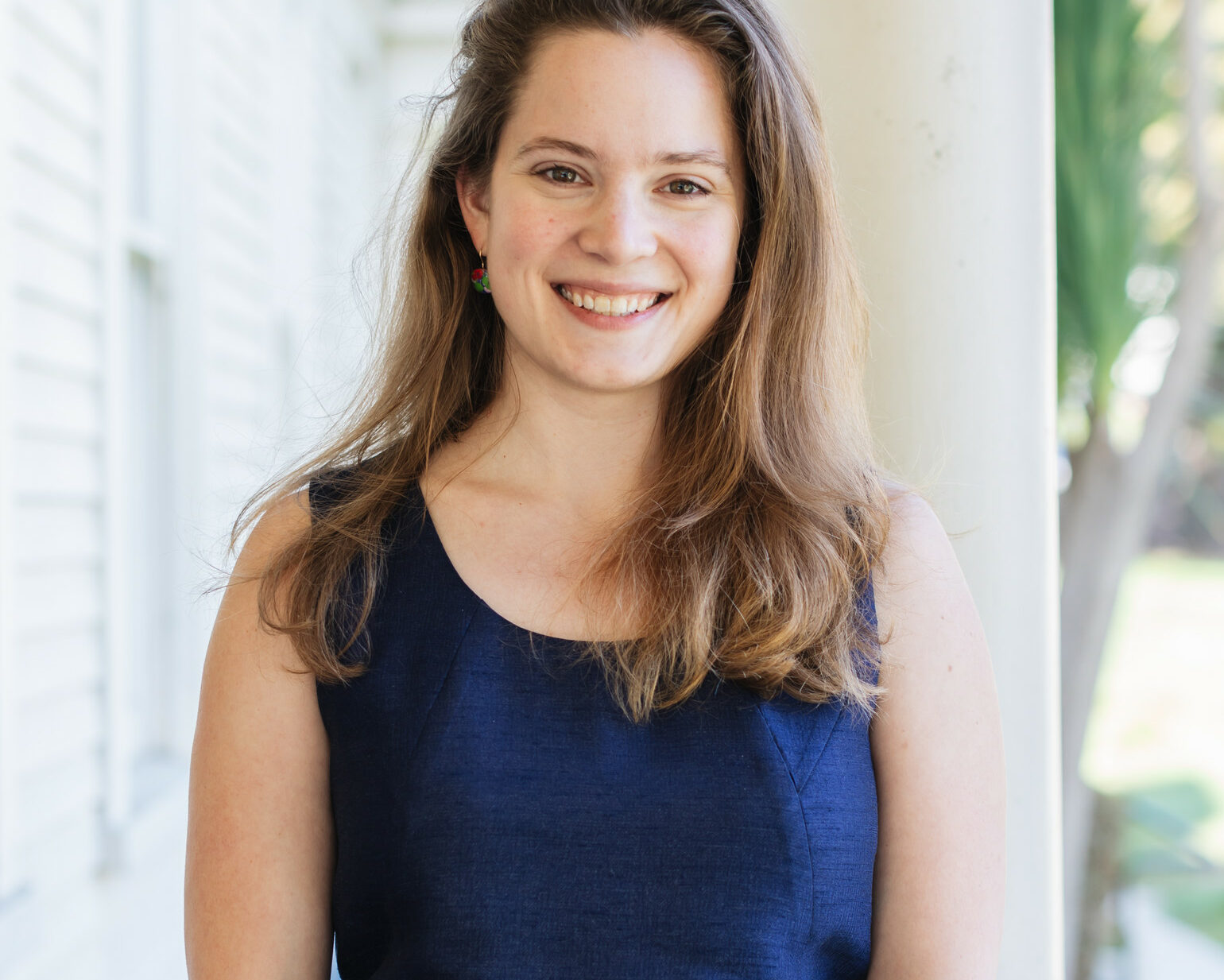 Marlena Slowik believes that operating a business is a team sport. Her passion for building effective teams has inspired the University of Chicago and GSB graduate to tackle ambiguous roles in industries as far-flung as art history, travel technology, construction, and telecom. With a successful Alpine exit under her belt, the Chief of Staff at Comlinkdata talks about the power of a shared vision, how businesses can be a force for good, and her belief that everyone has something to contribute.
Alpine is a middle market private equity firm focused on software and services businesses up to $500m of EV. We closed our seventh fund at $1 billion in November 2019. Our CEO-in-Residence (CIR) model allows proven operators to step into leadership roles within our portfolio while our CEO-in-Training (CIT) program has helped more than 20 newly graduated MBAs from the world's top business schools accelerate into the CEO chair. Alpine has deployed 35 CEOs in total since 2013.
Tell us about your background. Have you always known you would operate businesses?
Absolutely not. When I was 10, I wanted to become an Egyptologist. Most people grow out of that phase…I did not. I taught myself to read hieroglyphs and eventually enrolled at the University of Chicago to pursue my passion. I loved the puzzles that Egyptology presented. How do you piece together bits of evidence to come to a conclusion? I fully planned on obtaining a doctorate on my way to a professorship.
Then one day I heard two professors arguing about a verb form that might have existed for 200 years. At that moment, I knew I had to change course. Egyptology gave me many things I am grateful for: confidence that I can tackle difficult problems, respect for expertise, and a deep-seated belief that with enough elbow grease and the right people, anything is possible. But I was not going to spend the rest of my life fighting over verb forms.
After graduation, I wound up working in the museum world and helped redesign and reopen the New York Historical Society, which reaffirmed my love for collaboration and building things. Then I took a risk. I accepted a role at a New York-based travel technology startup called Zerve.
At Zerve I became a serial team builder. Our founder would come to me with an idea, and I'd have two weeks to come up with a plan, two weeks to build a team, and two months to get it up and running. Then I would do it all over again. I built a business analytics team, a content team, a marketing team, and a sales team. Working for a fast-moving startup exposed me to many parts of the go-to-market cycle. I learned how a business ran. I began to see what worked, and what didn't. And I finally found something I liked: building businesses.
How did you decide to go to business school?
My goal was to one day run my own business, and I knew that I would need expertise beyond what Zerve could offer. Entering business school, I had a thesis about myself that didn't change. I am a B2B software and services person, the nichey-er the better. I like companies where people matter and where new technology is a catalyst. I like companies that have organic as well as inorganic growth potential—companies that can start as one thing and then turn into another with a little imagination. And I like serving customers. I'm particularly drawn to businesses that require a critical go-to-market component to build out and professionalize.
At the GSB, I woke up feeling grateful every day. I was grateful to learn from incredible practitioners of their craft and grateful to learn from my classmates. The GSB also helped me find my center and my voice. I found people who validated what excites me. I was surrounded by a community that believed business could be a force for good. The GSB taught me that if you're passionate, you can truly change the world for the better as a business leader.
How did you discover Alpine? And how did you know it was a good fit for you?
Originally, I hadn't considered private equity—at all. I was an operator with an operating background. So I showed up at the GSB's Alpine info session mostly for the free lunch. But as I listened to the Alpine story, my perspective changed. The presenters talked about placing operators in the kinds of businesses that I loved. Alpine Partner Matt Moore spoke about the importance of good people and how putting people first accelerated business growth. Many of Alpine's portfolio companies were great, niche businesses that needed someone to come in and figure out how to help them grow. Alpine's CITs were doing the work that I wanted to do with companies that fit my specialty. I connected with the team, and I knew I had found the right match.
Once you joined Alpine, you matched with Avitru. What factors helped you decide to make the leap?
I loved Avitru—ARCOM at the time—for two reasons. First, it was a paper-based business turning into a software business with a huge moat around it. There are not many of those left. Second, Avitru was in the construction technology space, which was becoming very "hot" and made for exciting market conditions with VC/PE money pouring in. Avitru gave me ample opportunity to learn while bringing my team building and go-to-market expertise to the table. I knew the combination would deliver value to both parties. I joined Avitru with no job description and sat at the intersection of customers and people.
I started in August and in December I told Jim Contardi, Avitru's CEO, "We have a recurring revenue business with most of our dollars tied up in renewals. We need to build a dedicated customer success engine." It's a testament to the Alpine approach that Jim didn't hesitate. He told me to build the team and solve the problem myself. I went from having no team to ultimately leading HR, project management, marketing, customer success, professional services, and tech support within months.
What makes you a successful team builder?
I genuinely believe that I don't always have the right answer and—at the same time—am completely convinced that the right answer exists within my team. When I think about the leaders I most admire, humility and trust are defining characteristics. Anyone can sit in front of a group and drive them to a predetermined goal. It's much more difficult to drive to a good outcome if that outcome isn't defined. I'm lucky that my background forced me to repeatedly wade into ambiguous situations. Whether building a new team at Zerve or understanding a strange hieroglyphic, I had to get comfortable being uncomfortable, and I had to work with others to find the best path forward.
It's funny, but my time teaching second grade (yet another career foray) may have had the greatest influence on my leadership style. In teaching, it is critical to set the tone and establish rules upfront to create a safe environment where kids can try, fail, and learn. Second graders want to try new things, but they need the right environment. Your job isn't to tell them how to participate, it's to make it possible for them to do so in a constructive way. As a leader, I create safe spaces for my teams by setting the right tone, establishing the rules, and articulating success. Then, I trust that they'll find the right answer. A well-functioning team is the one where no one feels stupid saying, "I don't know."
A well-functioning team is the one where no one feels stupid saying, "I don't know."
Is there a story from your time at Avitru when you motivated teams and built trust?
I had just started managing the existing Avitru customer success specialists when I realized that we were not going to meet our monthly renewal targets. Not by a long shot. Unfortunately, our renewal process was not set up for easy problem identification. Everything was done manually and was poorly documented; we had no automatic billing, auto-renew, or auto-reminders – sometimes the wrong dates. My team had to pick up the phone and remind customers to renew every month.
At the time, I was working in Avitru's Atlanta office, but my team was in Portland, Maine. So I got on a plane on a Monday afternoon, showed up at the office late that night, and rearranged all the furniture. When the team showed up the next morning, I said, "I'm here, and I'm not leaving. And you're not leaving. And we're going to crush this number." I promised that we would do it together, that I would stay as late as anyone else, and that we would hit our numbers by the end of the week. At first, everyone was understandably skeptical. I told them that I would pay for their meals and that we'd take breaks, but we were going to hit the phones hard. I stood in the middle of the room so that if anyone needed me, they could hand me their phone. We were in it together. And we did it. They crushed the target number.
The team realized two things that week. One, she's committed to us. And two, if we put in the work together, we can achieve big goals. When you collaborate to reach seemingly unattainable targets, the challenge becomes a team sport. If you have the right players on your team, working together is fun. As a leader, my goal is to help teams see that it can be fun to win, and it's even more fun—not to mention easier—to win together. I'm still close with many of the team members that were in that room that week.
After selling Avitru, you had a few options. What inspired you to join Comlinkdata right away?
When we sold Avitru in December 2018, I anticipated taking a break. But then I met Charles Rutstein, Comlinkdata's CEO. I knew immediately that I wanted to work with him. I remember the second or third time I met Charles, I asked him about gender diversity (the team at that time was predominantly male). He answered, "Well, clearly, we can do better. Here is our plan." And he laid out point-by-point how he was focused on diversity across the board and shared the team's progress so far. His answer made me instantly comfortable.
The Comlinkdata team is unbelievable—I can't say enough about them. It's a mix of McKinsey, BCG, Bain-type consultants, PhDs, and data scientists who are experts in their field. The business itself differs from Avitru. Avitru was a small, high volume/low price tag, transactional software business focused on SMBs in the construction space. It was a heavy operational lift, so my role was very in the weeds. Comlinkdata, by contrast, is a substantially larger, low volume/high price tag, consultative data business focused on enterprise customers in the telecommunications ecosystem. My role there is weighted strongly toward the strategy.
What have you learned in your time at Comlinkdata?
Being a Chief of Staff, and previously SVP & GM, has been a departure from every role I've had. It's the first time I haven't directly managed a team with a number to hit. I carved out a spot for myself that's cross-functional and strategic. I'm fully focused on big projects that improve the overall health of the business. For example, I'm currently completing a deep dive into our funnel and go-to-market process. I've also led integrations for businesses we've bought, landed our first advertising client, and tackled everything from sizing new markets to rolling out people-first initiatives and one-page plans.
Alpine has been a critical asset to me in both businesses. If I need to understand how to build a pricing survey or how to set up an HRIS system, I can count on the Alpine network. The CIT community, specifically, is unbelievably special. I know that I can pick up the phone and call anyone at any time to help me tackle a challenge. For example, when I was running HR for the first time at Avirtu, I had Celeste Miles, now Chief People Officer at Riverside, on speed dial.
What's next?
We all share a vision for the future of Comlinkdata, and it's exciting to see it come together. We're building a unique asset; you can't get our services and the data we provide anywhere else. I know from talking to our customers that we help them make decisions that impact telco subscribers like you and me across the globe. Seeing a headline in the news and knowing that Comlinkdata played a part in making it possible is incredibly invigorating.
Alpine, too, has given me more varied and fast-paced experiences than I could ever have imagined. I've worked for two companies that couldn't be more different. I've been heads-down in operating positions and at the forefront of outward-looking strategic positions. I've built well-functioning, successful teams from scratch across functional areas, integrated companies, and evaluated new market opportunities. I wrote an Alpine playbook lever and even helped revamp the CEO-in-Training evaluation process.
Three years out of business school, it's been an amazing journey so far. And I feel great knowing that I have many teams to build in my future.
Subscribe to hear more about building businesses through people.