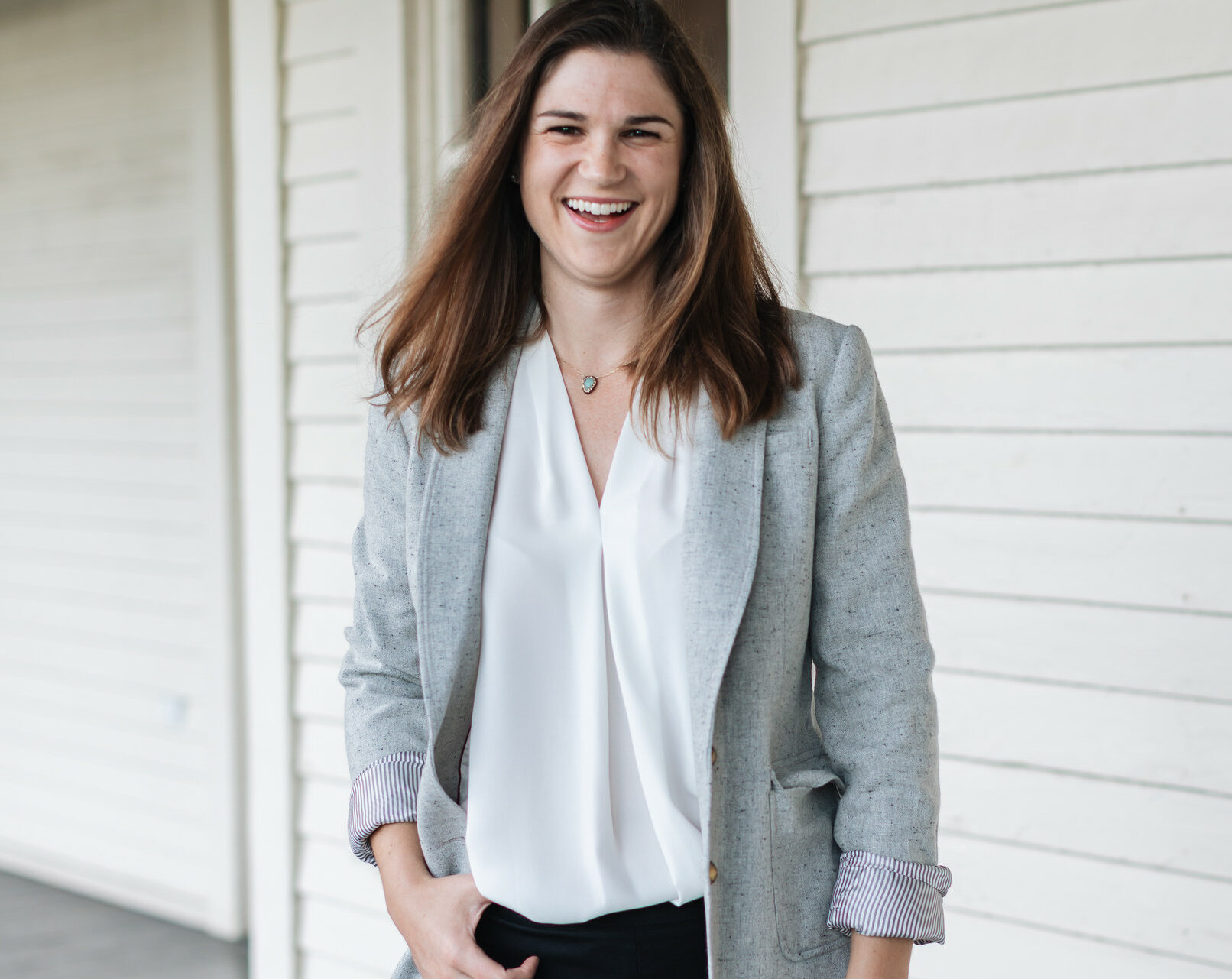 Keri Dixon can speak product, build financial models, and diligence companies. But if she's learned anything from mechanical engineering at MIT, stints in investment banking and private equity, and an MBA from Stanford GSB, it's her desire to jump into the action. After four roles in three years at Fresno, California-based HealthComp, she opens up about building teams, asking the right questions, and leading from behind. Alpine sold HealthComp to New Mountain Capital in 2020.
Did you always know you wanted to be a CEO?
No, prior to business school, I thought I'd build my career in investing. I majored in mechanical engineering in undergrad, but after a few internships in that field, I realized I didn't want to pursue a technical career path. When I considered other options, I was interested in private equity and I heard that investment banking was the way to get there. I didn't have a finance background, so I spent a couple years in banking building up my finance and excel modeling skills. After that, I joined a private equity firm for two years before business school.
During my time in PE, I really enjoyed the stage of the investing process where we met the management team and learned about their business. We would dig in and diligence their team, their business model, their history, how they've grown the company, and their strategies to drive future growth. Unfortunately, as an associate, those parts I loved probably only made up five or ten percent of my job; the rest of the time I was building models in excel.
At business school, after many classes focused on "soft skills" and leadership development, I realized that I wanted to explore something beyond investing. I wanted to be in the business, leading a team and actually pulling the levers to drive growth versus just learning about it. The Alpine CEO-in-Training role seemed like the perfect opportunity.
How did you know Alpine was a good fit?
I wanted to be a part of a firm that focuses more on people than they do on synergies. Alpine was particularly interesting to me because they are using talent as a way to engineer better outcomes for their companies. While they still focus on financial engineering like every other PE firm, they add "talent arbitrage" to the equation as well. Most PE firms do a lot of financial analysis and market diligence but don't focus as much on the team and often assume the people currently running the business will remain in place. Alpine's investment thesis is centered around building a team that will really change the outcome.
Alpine was particularly interesting to me because they are using talent as a way to engineer better outcomes for their companies.
I also knew Alpine would give me an opportunity to join as a senior member of a company on day one. I was completely sold on the notion of getting to work closely with a successful CEO who had experience managing a billion dollar P&L and leading a big team. During my interviews I met with a few CEOs-in-residence and knew I could learn a lot from them.
What stands out about Alpine's interview process?
Alpine uses attribute-based hiring and they really want to understand how you think, who you are as a person, and how you got there. The conversation was less about x, y, z business challenges or what I had already accomplished and more focused on what I could do in the future. Alpine also places a unique level of importance on hiring because they are so focused on building teams of A-players. When I was interviewing, it was clear that hiring is so core to their strategy that interviewing me was exactly how they wanted to spend their time.
When you come across great people that are going to move the needle for your company, you find a way to get them involved.
The Alpine hiring model has shaped the way I hire at HealthComp along with the emphasis I place on finding the right people. I've learned that when you come across great people that are going to move the needle for your company, you find a way to get them involved. I think there's this interesting balance of industry experience and attributes, and also how everybody works together. Getting the right mix has been really critical for my team.
What made HealthComp a good fit for you?
Coming from private equity, it was important to me to review Alpine's investment committee deck and really understand Alpine's thesis. I wouldn't work at a company that I wouldn't invest in.
I also knew I wanted to be in a revenue-focused role and I wanted to join a portfolio company with an Alpine CEO. Jose, HealthComp's CEO, and I connected right away. We both went to MIT, majored in mechanical engineering, and then went to business school. We had a similar background, and I knew I could learn a lot from him. I liked the VP of marketing and strategy role he had mapped out, and was confident he would be a great mentor. After I got the job, he and his wife invited me and Tucker, another CIT, over for a big family paella dinner. It was such a welcoming experience.
Jose understood the program so there was no weird conversation about my goals. We're on the same page about the fact that I want to be a CEO one day so he brings me into conversations outside of my job description so that I can learn from him and see many sides of the business.
How did you build trust in the first 90 days?
My approach was to listen, learn, and be as helpful as possible. Most of my colleagues had been in the industry longer than I had been alive. I had an immediate appreciation for their knowledge and expertise. I also quickly realized that driving results for HealthComp would require mutual respect and effective collaboration. I prioritized getting to know everyone on my team so that I could understand what each person loved doing and where they shined. This helped me position the team for success and ensure that each person had the ability to impact the business.
How did the Alpine network support you through some of those early challenges?
As head of product, I realized that in order to be competitive, particularly for enterprise clients, HealthComp needed to completely revamp and rebuild our member portal. In the early stages of this process, I reached out to Alpine for advice. Alpine Partner Will Adams connected me with some product leaders within the Alpine portfolio. The head of product at Cleo shared their playbook on how they revamped their product experience. I was able to take that framework and apply it to HealthComp. This enabled us to launch a new member portal, build a mobile app, and create a white labeled product experience for HealthComp's enterprise clients. It's been amazing to have the Alpine network to draw on as I work through brand new challenges.
What's been most challenging or surprising in your time at HealthComp so far?
From February to August 2020, I stepped into an interim COO role, managing our operations and 400 people in our organization while we searched for a full-time COO. Only a few weeks after taking on the role, California issued a shelter-in-place order as a result of the COVID-19 pandemic. I spent my first month transitioning employees to remote work. We had only a handful of remote employees before this.
The steps we had to take were more complicated than your average tech company. We didn't have a "work-from-home" infrastructure in place. I initially focused on logistics, getting employees set up to work from home with as minimal business disruption as possible. Once we crossed that initial hurdle, I shifted my focus to maintaining employee success and productivity. I created a training course on managing remote teams, set up productivity dashboards, and established new communication channels. There was no playbook for leading through a pandemic. So, like many other leaders, I had to think on my feet and trust my instincts.
What did you find most important as a leader during those first few months of work from home?
Our top priority was ensuring the safety of our employees. Once we had transitioned employees to remote work, given the general uncertainty around COVID-19 and sweeping layoffs happening throughout the country, we felt it was important to have transparent communications with the company as a whole about the state of the business and plans for the immediate future.
Early on, we hosted our first virtual town hall. It focused on three things: (1) highlighting and celebrating members of our team that most demonstrated HealthComp's values in the face of the pandemic; (2) giving a business update; and (3) providing a transparent breakdown of the leadership team's return-to-work planning. Our goal was to make everyone feel appreciated, informed, and reassured. We received a lot of positive feedback and a number of personal notes and calls from employees thanking us. This reminded us that, in a remote environment, it is more important than ever to take additional steps to make sure employees still feel connected and appreciated for their hard work.
What did you most enjoy about the interim COO role and what have you learned?
Getting to work closely with team members from different parts of the business was the most enjoyable part. In my role as interim COO, I managed over 400 people, close to 10 times the number of people I had ever managed in prior roles. This brought new challenges and exciting opportunities for growth. The position allowed me to develop my management skills and gain a new view of the HealthComp business, in particular the back-end processes and technology. It has also inspired me to completely rethink how to approach a process or system. Instead of fixing a problem with a "band-aid" manual solution, we've started to build a culture focused on creating long-term, technology-enabled solutions. This new perspective has made me a better EVP of product and account management and will be essential for my career going forward.
What's next?
It's an exciting time for HealthComp right now as we continue to grow and build our team. We just brought on a new COO. I've been focused on onboarding him and transitioning out of that role myself. I'm anxious to get back to my role as EVP of product and account management.
I've appreciated the time working with the broader operations team and I now have a renewed sense of the importance of building the right team that blends with the great people we already have. I love figuring out how to mix those two things, changing the culture a bit while maintaining what's working.
Subscribe to hear more about building businesses through people.