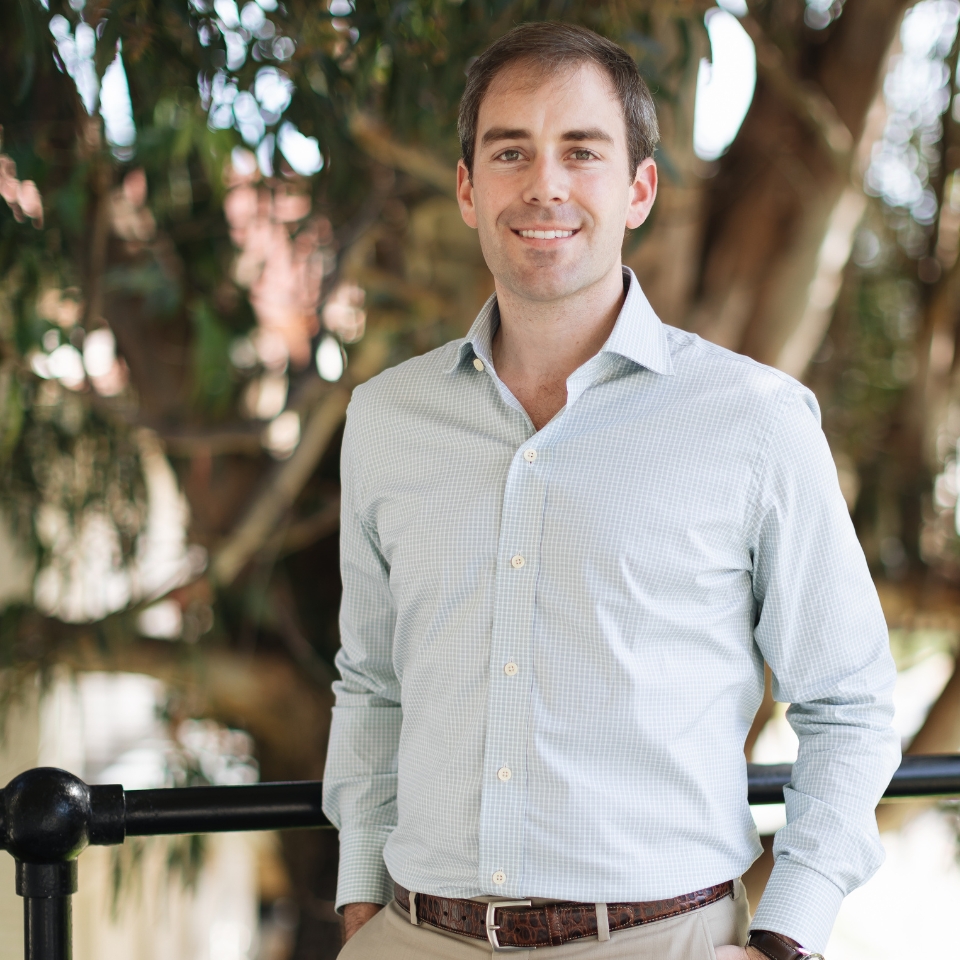 Company
Ascend
Year of Investment
2023
Industry
CPAs
David Wurtzbacher doesn't just talk about putting people first, he lives it. He believes that an excellent business has the power to lift people up and transform their lives. That commitment to building great places to work is what led him to Alpine Investors, first as CFO of Lightwave Dental Management, and now as CEO of Ascend, a platform that partners with entrepreneurial CPAs to usher in their next stage of growth. We caught up with David to learn about the state of the CPA industry, the game-changing platform he's building and the sense of purpose that drives him.
Where does the Ascend story begin for you?
Early in my career I was working in asset management at JP Morgan and living in New York City. I knew that I wanted to use my gifts in my career but I didn't yet have a deep sense of purpose for my career. I was just glad to live in an interesting city, be challenged intellectually and hopefully make some money. However, my parents and a few mentors pushed me to think more about what I thought the purpose of my career is in the context of my faith and greater worldview.
After lots of conversations, reading and soul searching, I realized that excellent businesses are one of the most powerful vehicles we have to serve others and lift people up, whether that is suppliers, clients, employees or the communities they operate in. At the same time, I became passionate about "consolidations," the model of bringing excellence and growth opportunities to smaller firms by combining them in some way to create a greater whole. These realizations on my leadership journey led me to business school.
Business is just people working with people to do stuff for people. If you forget the people in your business, eventually the whole thing falls apart.
How did Alpine come into the picture?
I discovered Alpine during my second year of business school and I was intrigued by their PeopleFirst approach. Alpine truly thinks long-term about positively impacting people and building engaging cultures in addition to business wins. The firm also executes highly acquisitive investment strategies, which was right in line with my interest in consolidations. I participated in Alpine's CEO-in-Training (CIT) program as President and CFO at Lightwave Dental.
What was your experience at Lightwave Dental like?
From the beginning, the Lightwave team knew we would be successful if we cared most about having happy dentists who we viewed as our number one customers. We measured dentist retention, employee engagement and patient satisfaction. We knew that if we could be the best in the industry on those three metrics, financial success was likely to follow.
Business is just people working with people to do stuff for people. If you forget the people in your business, eventually the whole thing falls apart. This is where most private equity firms get it wrong. Sure enough, Lightwave created industry-leading performance in those three people metrics and the revenue, growth and profitability followed.
Why did you choose to focus on the CPA industry?
Five years into running Lightwave, I considered staying or taking on the next challenge with Alpine. I felt very proud of what we had built, but I was eager to recreate the magic of Lightwave in another industry.
We were looking to make a positive difference somewhere and found the CPA industry, which is at a crossroads as a sector. Independent CPA firms struggle to find great people, keep up with rapidly advancing technology and handle succession issues. Many CPAs find themselves choosing between going alone or "merging up," which essentially means dissolving their businesses— name and all— into larger firms. We didn't think either of these were great options for entrepreneurial CPA firms who have big growth potential and care about their legacy. It's essential that the industry doesn't get left behind. CPAs are a bedrock of society.
With these observations, I worked with Alpine to launch Ascend in early 2023. At Ascend, we developed a modern approach to growth, partnership and practice management for the accounting industry that addresses these challenges head on. Our approach is to use our private equity backing to build out the resources of a large CPA firm for smaller firms to plug into, so they have the capital and support they need to chase their growth vision. We're aiming to revitalize the industry so that people have the trusted advisors they need. That's a big calling, but it's one we're very motivated by.
Where did the name Ascend come from?
The name Ascend is inspired by the observation that we're all on a journey somewhere personally, professionally and financially. I want this to be a place where people ascend, where they reach their goals and their full potential because we are there to help and cheer them on. We are looking to build the strongest community of dynamic and entrepreneurial CPAs that has ever been assembled. It will be a very different type of accounting firm.
Four months in, we have welcomed three partner firms (Opsahl Dawson, ATKG and LMC) and already have over 10 people on the Ascend team. We're hiring experts in talent acquisition, people operations, finance, accounting and growth areas like M&A and technology. It's been fun to see everyone energized about our mission because they see that it really matters.
How else will Ascend be different?
We've heard so many people in the industry say that the business model in accounting needs some serious change. One of the ways we help people is with the Ascend Growth Model, which is business model transformation simplified. It starts with Alpine's PeopleFirst ethos and program, progresses to specialized training for leaders to make growth easy and is powered by a modernized path to partnership and equity incentives for key people. All of this is supported by shared services at Ascend that give our firms access to big firm resources.
Tell us more about what makes this personal for you.
When I left JP Morgan and went to business school, my goal was to lead and build an excellent business in order to serve others and lift people up. I wake up excited every day because I feel like I am really living this purpose at Ascend. My job is to make sure we create a place where everyone can be successful at reaching their goals while pursuing our shared mission.
I aspire to be a well-rounded leader. To me, that means doing great at work and serving my colleagues, while also being present at home and in my community as a parent, husband, son, brother and friend. I also strive to take care of myself and be healthy and intellectually curious. It would be a failure to me if we had wonderful success building Ascend, but I wasn't proud of who I was at the end of it. It's hard to do all of that well, and I don't take it for granted. That's the purpose that drives me; to be a high-impact leader for people in lots of different areas of my life.
Certain statements about Alpine made by portfolio company executives herein are intended to illustrate Alpine's business relationship with such persons, including with respect to Alpine's facilities as a business partner, rather than Alpine's capabilities or expertise with respect to investment advisory services. Portfolio company executives were not compensated in connection with their participation, although they generally receive compensation and investment opportunities in connection with their portfolio company roles, and in certain cases are also owners of portfolio company securities and/or investors in Alpine-sponsored vehicles. Such compensation and investments subject participants to potential conflicts of interest in making the statements herein. Past performance not indicative of future results. Results may vary materially and adversely. Please see Alpine's Terms of Use for additional disclaimers.
Subscribe to hear more about building businesses through people.