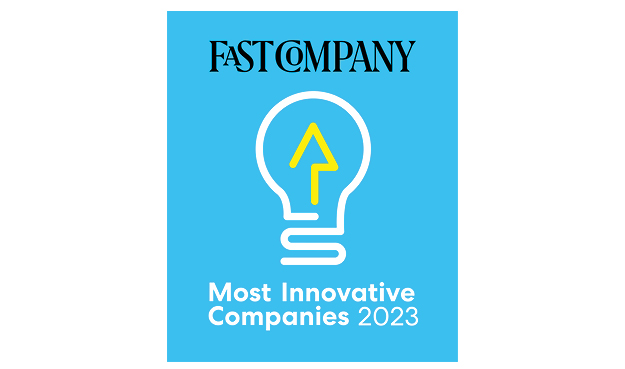 SAN FRANCISCO – Alpine Investors ("Alpine") is pleased to announce its placement on Fast Company's prestigious annual list of the world's Most Innovative Companies for 2023. To determine its ranking of businesses of all sizes across 54 industries, Fast Company's editorial staff reviewed submissions demonstrating how applicants' innovations from the past year have impacted their business, their industry, and the broader culture and selected those making the most profound impact. Alpine earned the standing of #1 in the Finance category and is the first private equity firm to be included on this list by Fast Company.
Since 2008, Fast Company's annual World's Most Innovative Companies list showcases businesses that are making the biggest impact on their industries and culture as a whole—ultimately thriving in today's ever-changing world. These companies are creating the future today with some of the most inspiring accomplishments of the 21st century. Honorees on this list include household names that have changed the world of business such as Microsoft, Nike and Apple.
Founded in 2001, Alpine Investors is a people-driven private equity firm that is a certified B Corp¹ specializing in majority buyouts in the software and services sectors. With a mission to build enduring businesses by investing in people, Alpine uses a distinct PeopleFirst philosophy to create engaged, thriving workforces across the company and its portfolio. With 2023's Most Innovative Companies list, Fast Company specifically recognizes Alpine's PeopleFirst Leadership Program and its executive talent strategies as innovative approaches that are leading the financial industry forward and redefining diversity in the c-suite.
Alpine's PeopleFirst Leadership Program is a distinct program designed to implement an operating rhythm and invest in employee development that drives engagement, retention, and high-performance teams and cultures. Supported by a team of over 20 coaches and consultants, the program drives employee engagement scores significantly above the average for the software and services industries.² Alpine measures the average Employee Net Promoter Score ("eNPS") – a metric for tracking employee engagement – and as of 2022, 60% of its portfolio company employees had "great" scores.³ Conversely, a 2022 Gallup study reported that only 32% of the U.S. workforce was engaged at work.⁴
Alpine's executive talent strategies hire leadership roles into its portfolio companies with a focus on hiring for attributes over experience. This approach to hiring brings talented people with diverse backgrounds into leadership roles at our portfolio companies and within our firm and seeks to remodel the talent pipeline in finance. One of Alpine's executive talent strategies, Alpine's CEO-in-Training (CIT) program™ has hired over 100 high-attribute leaders directly out of business school and supported them in their pursuit of becoming first-time CEOs. As of 2022, over 50 CITs have been promoted to CEO, including 18 women CEOs and 17 BIPOC CEOs. Alpine's CIT Program is the #1 most applied to job among graduating MBA students at Stanford Graduate School of Business, Harvard Business School and the Wharton School of the University of Pennsylvania.
"We are thrilled to be recognized as one of the most innovative companies in the world," said Graham Weaver, CEO and Founding Partner at Alpine Investors. "This is an honor that is not often bestowed upon investors, and we're proud to see our distinct approach recognized alongside other brands that are making an impact as a force for good in the world around us. We're well aware that our focus on developing people and building diverse teams to drive great outcomes is what helps us stand out today, but at the same time, we hope to be joined by many others in future years who share our belief that there truly is such thing as a win-win in business. By bringing purpose to private equity, we see an opportunity to continue making a tremendous impact."
Fast Company is a New York City-based publication and media brand that covers business, innovation and creativity. Alpine is not affiliated with Fast Company. As part of the application to be considered for this award, Alpine paid a fee and filled out a nomination form to be reviewed by Fast Company's editorial staff. For more information about the selection criteria and process, please visit Fast Company's website.
About Alpine Investors
Alpine Investors is a people-driven private equity firm that is committed to building enduring companies by working with, learning from, and developing exceptional people. Alpine specializes in investments in companies in the software and services industries. Its PeopleFirst strategy includes a talent program which allows Alpine to bring leadership to situations where additional or new management is needed post-transaction. Alpine has over $8b in assets under management and has three offices in San Francisco, New York, and Salt Lake City. For more information, visit www.alpineinvestors.com.
About Fast Company
Fast Company is the only media brand fully dedicated to the vital intersection of business, innovation, and design, engaging the most influential leaders, companies, and thinkers on the future of business. The editor-in-chief is Brendan Vaughan. Headquartered in New York City, Fast Company is published by Mansueto Ventures LLC, along with our sister publication, Inc., and can be found online at fastcompany.com.
¹ B Labs is the global non-profit that runs the private certification of for-profit companies. Alpine pays an annual fee as part of its certification. For more information about the selection criteria, please visit: https://www.bcorporation.net/en-us/find-a-b-corp/company/alpine-investors.
² Software and services eNPS data compared to average scores across the U.S as defined by Culture Amp. Among U.S employees broadly, average eNPS scores is 28. Among software employees in the U.S, average eNPS is 35. Among services employees in the U.S, average eNPS is 30. Methodology for Culture Amp's benchmark insights can be found on its website. The comparable data was selected by Alpine based on information available to Alpine and represents Alpine's opinion as to potentially comparable companies. Such companies are not directly comparable to the indicated verticals based on a number of factors, including that some are public companies. Comparable data is not a reliable indicator of future performance.
³ Bain & Co developed employee Net Promoter Score (eNPS) metric to measure employee engagement. eNPS is measured by asking employees on a scale of 0 to 10, how likely they are to recommend their organization as a place to work. It is calculated as (Promoters – Detractors) / (Total Respondents), where Detractors score 0 – 6, Neutrals score 7 – 8, and Promoters score 9 – 10. eNPS may not be representative of any one employee's experience because the rating reflects an average. eNPS ratings are not indicative of future funds. To learn more about what is considered a "great" score, visit https://www.gallup.com/workplace/468173/workplace-findings-leaders-need-navigate-year.aspx
Subscribe to hear more about building businesses through people.