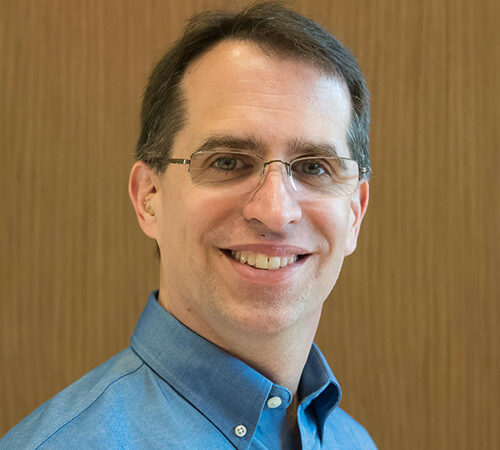 Company
Web Age Solutions, Axcel, Alpine X
Year of Investment
2023
Industry
Professional education
When Accelebrate founder Steve Heckler took his first call from Alpine Investors in 2021, it wasn't the right time for a partnership. But over the next few years, we kept in touch—and learned a lot from each other in the process. Now, the Accelebrate team is joining Web Age Solutions, an operating company of Axcel, which is a professional education vertical within the Alpine Investors-backed services platform Alpine X. Below, Steve shares one of the lessons he learned (more than once!) as a founder, recounts Accelebrate's winding path to Alpine, and discusses why he's excited to stay on full-time as the Axcel family grows.
I've been interested in computers since I was a kid. Growing up, it wasn't in my family's budget—but then when I was in seventh grade, Texas Instruments marked the TI-99/4A down from more than $500 to $49 and my dad brought one home. I remember it took five hours of coding just to display a smiley face on the screen. Six years later as a freshman at Stanford, I ended up in Roble Hall, the first dormitory with wired connections to the internet, which I thought was the greatest thing ever. Some people went to parties; my friends and I were nerding out in our dorm, chatting and sending files back and forth via FTP.
After graduation I worked for an organization charting software company and then a new IT training firm—I was the second employee. We scaled to 60 people before the dotcom crash hit. I enjoyed working in training, but I realized our business model had a couple of flaws: One, the instructors were teaching full-time, which made it hard to keep up with new technology. Two, we were paying for big training facilities in expensive locations.
So in 2002 I left, spent a year working as a contract instructor and learning as much as I could, and then launched Accelebrate. The vision was to eventually build a pool of instructors who split their time between teaching and working outside the classroom, so they could share real-world expertise—and to travel to clients and teach them on-site. I was confident it would give our students a better experience, and give us a more variable cost structure that could expand and contract with the economy.
Learning to Delegate
I'd learned about search engine optimization at my previous company, so one of the first things I did was buy a $30 Dreamweaver template, build a website, and try to get people to link to it. I reached out to anyone and everyone who had a list of resources for the subjects I could teach, which were ColdFusion, Active Server Pages, Microsoft .NET, and HTML. It worked! The phone started ringing. But I made the entrepreneur's classic first mistake: Rather than take the leap to hire additional instructors, I tried to do it all, and booked myself to teach every one of those initial classes.
By the time I got home at the end of the second week, I was sick. But I was scheduled to leave that Sunday for another class, so I got on a flight, and ended up with barotrauma in both ears. I went to the ER for antibiotics and got through the next few days—that's the difference between 23-year-old me and 50-year-old me! But within a couple of months, I had a screaming sinus infection I couldn't shake and a full calendar of travel.
So I started calling instructors I knew, asking them to take on classes, and I noticed something interesting: Where my student evaluations had been fine, theirs were excellent. They were specialists in their topics, and were offering our clients better training than I could have even if I hadn't been spreading myself too thin. Of course I had to learn the same lesson a few more times, with everything from printing and shipping manuals to sales.
The Start of a Beautiful Partnership
Over the years, I got several calls about whether I wanted to sell the business—usually from investors who didn't know a thing about us. Liam Flaherty was different. He had obviously done his research. After that initial call in early 2021, we started talking every few months, and I could tell this was someone I would really enjoy working with. I also knew Alpine had the resources to grow Accelebrate much more quickly than we could on our own.
Most importantly, it was clear in every conversation how much Alpine cared about the durability of Accelebrate and the quality of our services. There was also a real focus on retaining talent, which was critical to me—I'd seen other private equity firms strip businesses they acquired of everything clients loved, including experienced employees. The last thing I wanted was to see people I'd worked with for more than a quarter of a century lose their jobs.
There was also a real focus on retaining talent, which was critical to me—I'd seen other private equity firms strip businesses they acquired of everything clients loved, including experienced employees. The last thing I wanted was to see people I'd worked with for more than a quarter of a century lose their jobs.
The only problem was the COVID-19 pandemic had hit Accelebrate hard, and our numbers weren't where they needed to be for an acquisition. But with guidance from Liam, along with help from a consulting firm and the advice of some fellow founders, we worked on the business, making strategic adjustments in marketing, pricing, and more. Within a couple of years, we were able to improve dramatically.
In the meantime, Alpine partnered with Web Age Solutions, a competitor in our space with whom we'd been friendly with for 20 years—and when I asked people I knew at Web Age about life as part of Axcel, it was clear things had been going very well. My discussions with Liam and Axcel CEO Jono Zeidan picked up steam, and in early 2023, the team at Accelebrate officially joined Web Age.
Part of the Alpine Family
As we begin this new chapter, I'm excited for Accelebrate's clients, who will be able to leverage the broader services Web Age offers to build new skills and further boost productivity. I'm looking forward to putting our heads together with our new colleagues—in Axcel businesses Interskill, Michael Management, and EduMind as well as within Web Age—to uncover even more ways to serve those clients. And I'm delighted for Accelebrate's team members, who because of the thoughtful and deliberate work of Web Age CEO Tim Toomey are now being empowered to focus on the parts of their work they enjoy most.
I'm also eager to see what the future holds for me. Though I didn't insist on being kept on as part of this partnership, I did make it clear that I was very interested in staying involved, and I am pleased to be continuing full-time with Accelebrate/Web Age and potentially taking on a broader role within Axcel. I want to continue learning from all the smart people I'm working with—but also let them do their thing while I lean into my own strengths and focus on the technology, educational, and client-facing work I love. I think it's going to be a heck of a lot of fun.
Certain statements about Alpine made by portfolio company executives herein are intended to illustrate Alpine's business relationship with such persons, including with respect to Alpine's facilities as a business partner, rather than Alpine's capabilities or expertise with respect to investment advisory services. Portfolio company executives were not compensated in connection with their participation, although they generally receive compensation and investment opportunities in connection with their portfolio company roles, and in certain cases are also owners of portfolio company securities and/or investors in Alpine-sponsored vehicles. Such compensation and investments subject participants to potential conflicts of interest in making the statements herein.
Subscribe to hear more about building businesses through people.