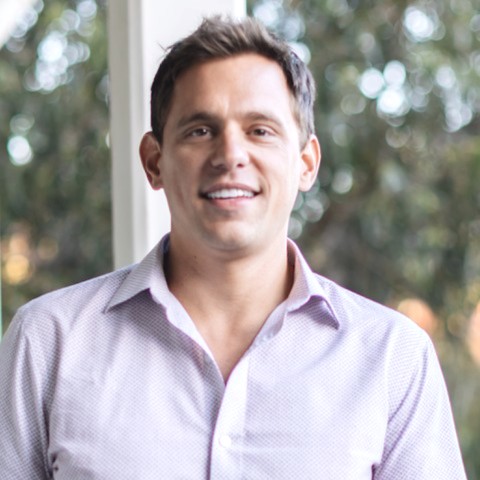 Through years of building successful, purpose-driven companies, Alpine Investors has identified strategic value creation levers that lead to enduring businesses. Our Alpine Operations Group (AOG) has codified these best practices into a playbook to help CEOs build organizations for long-term growth. AOG then partners with the leadership teams on strategic projects and delivers programmatic coaching to help put these best practices into action.
In an article series for our website, we introduce to you the strategic levers that make up the AOG Playbook and why we believe they come together to create growth for any business within our portfolio. The second in this series, AOG's customer experience expert, Matt Beaudette, shares why a proactive customer success strategy is vital to any company's sustainable growth and what's behind the adage of "creating raving fans."
By Matt Beaudette, Vice President, AOG
If done right, customer success proactively drives product adoption so that leaders can accurately predict retention and expansion of existing customers.
Leaders often conceptualize that investing in marketing can be a catalyst to more sales and investing in sales results in closing new opportunities. However, it's less intuitive to think about how to approach your existing customers and get the most out of them—but understanding the customer's perspective is one of the most important things a leader can do.
In many organizations, customer success is conducted as a highly reactive effort that fills in the product and process gaps that exist in other departments. A team is only created in response to overwhelmed sales and support teams facing waves of customer complaints. Customer success leaders are then forced to solve real-time pain and problems that customers experience due to inefficiencies in other parts of an organization.
However, when done well, customer success leaders primarily focus on being proactive; intentionally guiding and driving the customer journey instead of having to catch mistakes and issues inevitably faced along the way. Leaders must anticipate and understand how value is delivered to the customer and ensure that the customer truly receives the value of the product or service that they bought while solving for pain points.
Within AOG, I specialize in customer experience (CX), which includes all post-sale departments, including customer success, professional services and customer support. CX owns the entire customer journey after a sale, but the crown jewel of CX is oftentimes considered customer success. If done right, customer success proactively drives product adoption so that leaders can accurately predict retention and expansion of existing customers.
In my current role, I work with Alpine's portfolio leaders and bring over a decade of executive experience and expertise in customer success to life through a variety of approaches. The work ranges from coaching, one-off conversations, quarter-long projects where we bring together multiple CX leaders from different companies (we call these projects "Intensives"), or multi month-long engagements where we analyze customer segmentation, customer health scoring, the broad customer journey, the organization design and the tools necessary to bring all of that to life.
Using Customer Success to Transform Cleo
My first experience with CX at an executive level was when I was Chief of Staff at Cleo, a global SaaS provider of enterprise data integration solutions that Alpine Investors invested in from 2012 to 2021.
When Alpine first acquired Cleo, the company operated on a license and maintenance business model before the team transitioned it to a subscription model. We went from having to sell a single large license to ensuring that the customer was getting enough value day-to-day so that they'd continue to renew with us on an annual basis. During that period, we realized how important customer success strategies would be for the transition to be successful. We needed to be intelligent about our customers, and how they were using and adopting our products so that our team could be more predictive and maximize the potential of forecasted revenue.
I studied every single function within the global software company and started the CX department from scratch– a team that grew to about 140 people dedicated to customer success, professional services and customer support. With these efforts, the Cleo team and I were able to drive customer net revenue retention (NRR), which is often considered the most important metric for success in CX. We strategized, drove our retention metrics and it ultimately led us to transforming our existing customer base into the most strategic asset to our growth.
Since then, I've worked with dozens of companies across the Alpine portfolio as part of AOG and have been a partner in helping software and services companies apply best CX and customer success practices to their own businesses. Whether from my own personal experience at Cleo, my time as a submarine officer and aide to a Navy admiral, or from working with others, I've learned to think analytically in complex situations– and to empathize with and anticipate preferences of executives and customers.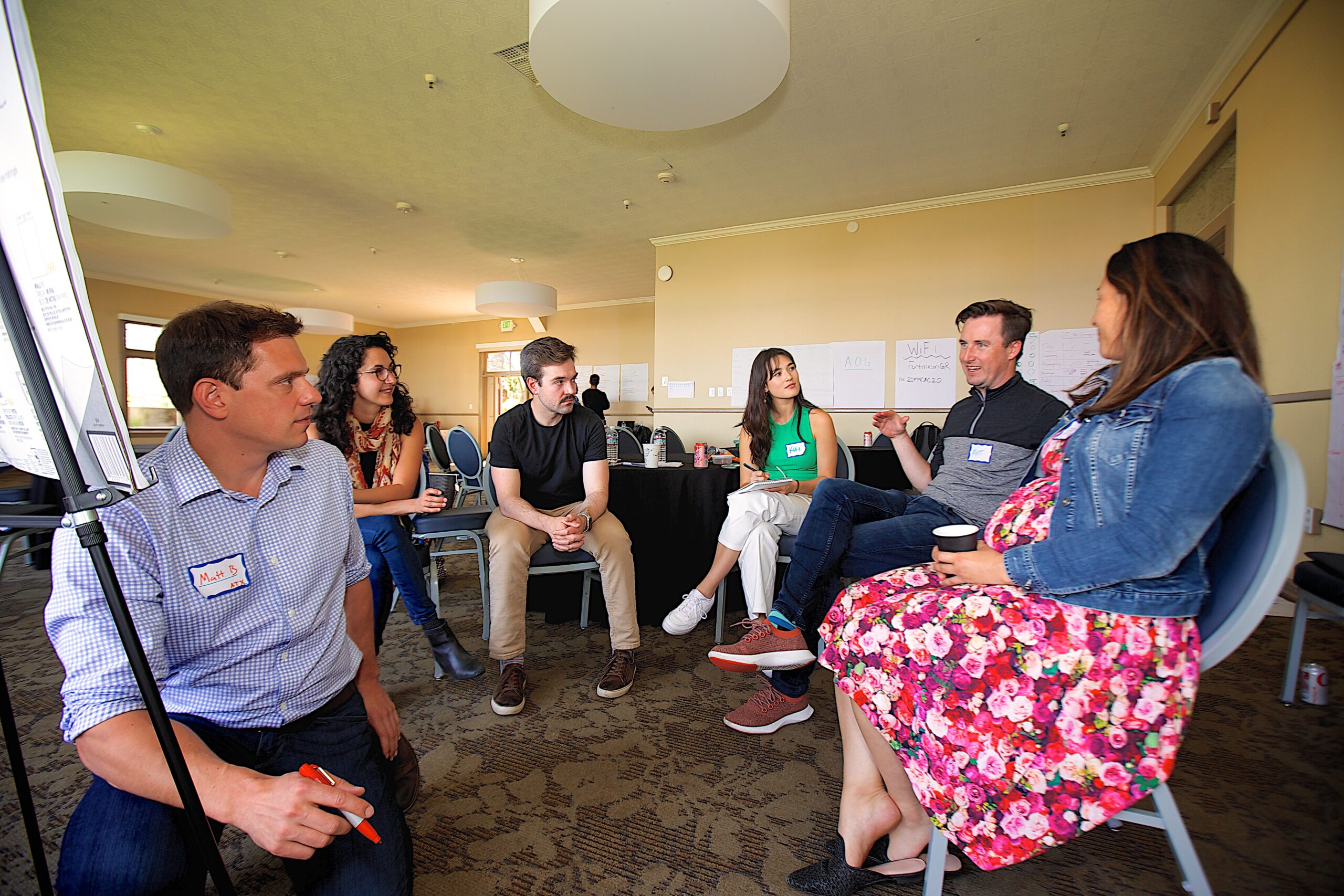 Matt Beaudette (left) working alongside AOG and Alpine colleagues in 2022.
Customer success is not just about the result—it's about building a flywheel of strategy centered around creating value for the customer or user.
How to 'Create Raving Fans'
You may have heard customer success summarized as "creating raving fans" and "delighting the customer." Ultimately, however, that is a trailing indicator for leaders doing customer success properly. Customer success' job is to drive and measure adoption and value delivered along the way throughout their entire customer journey so customers predictably become raving fans. Customer success is not just about the result—it's about building a flywheel of strategy centered around creating value for the customer or user.
Oftentimes, the ship has sailed on creating raving fans if you start thinking about this goal while the customer is already part-way through their experience with you. Leaders need to implement talent well– plus drive and measure adoption, usage and value delivered, so that by the time the customer gets to a renewal, it's a foregone conclusion. You already know what they're going to do—and you've known it for months because you had enough time to course correct to achieve an inevitable outcome. They can't afford to leave you because you're adding that much value to their business or life.
Be an Early Adopter and Long-term Advocate of Customer Success
I once read that a customer success leader should be one of the first six hires within a business—and I couldn't agree more. If you have recurring revenue and are able to measure a customer's return on investment (ROI), it's never too early to start investing in customer success. While a customer success team needs to generate at least their costs in expansion revenue in addition to the retention that they're owning, you can start investing in customer success even before you onboard your first customer.
In a tough macro environment like the one we're currently in, business leaders are forced to rationalize costs. But customer success should be the last place to cut if you're doing it right—and I'm not just being biased. Customer success is your first line of defense in retaining the existing customers you have, and an existing customer is far more valuable than a net new customer since there's a significant cost associated with acquiring a new customer. Customer success is not a cost center—it is the essential lifeline of any company. It generates incremental revenue for the business and safeguards the revenue a business already has. With the right strategy, processes, talent and support in place, customer success is the most important tool that unlocks long-term growth in any business.
Interested in learning more about Alpine or have a specific question for our team? Please reach out about investment opportunities, career opportunities or press inquiries.
Alpine Operations Group ("AOG") is an affiliate of Alpine and AOG personnel are not employees or partners of Alpine. AOG is compensated separately for their services by portfolio companies, or the funds managed by Alpine, and such amounts do not offset the management fee. Please see Terms of Use – Regulatory Disclosures for more information.
Case study information contained herein is for informational purposes only to illustrate the companies' strategies and the types of investments previously made by Alpine, and do not purport to be a complete list of all investments. It should not be assumed that investments made in the future will be comparable in quality or performance to the investments described herein. Past performance is not necessarily indicative, or a guarantee, of future results.
Subscribe to hear more about building businesses through people.