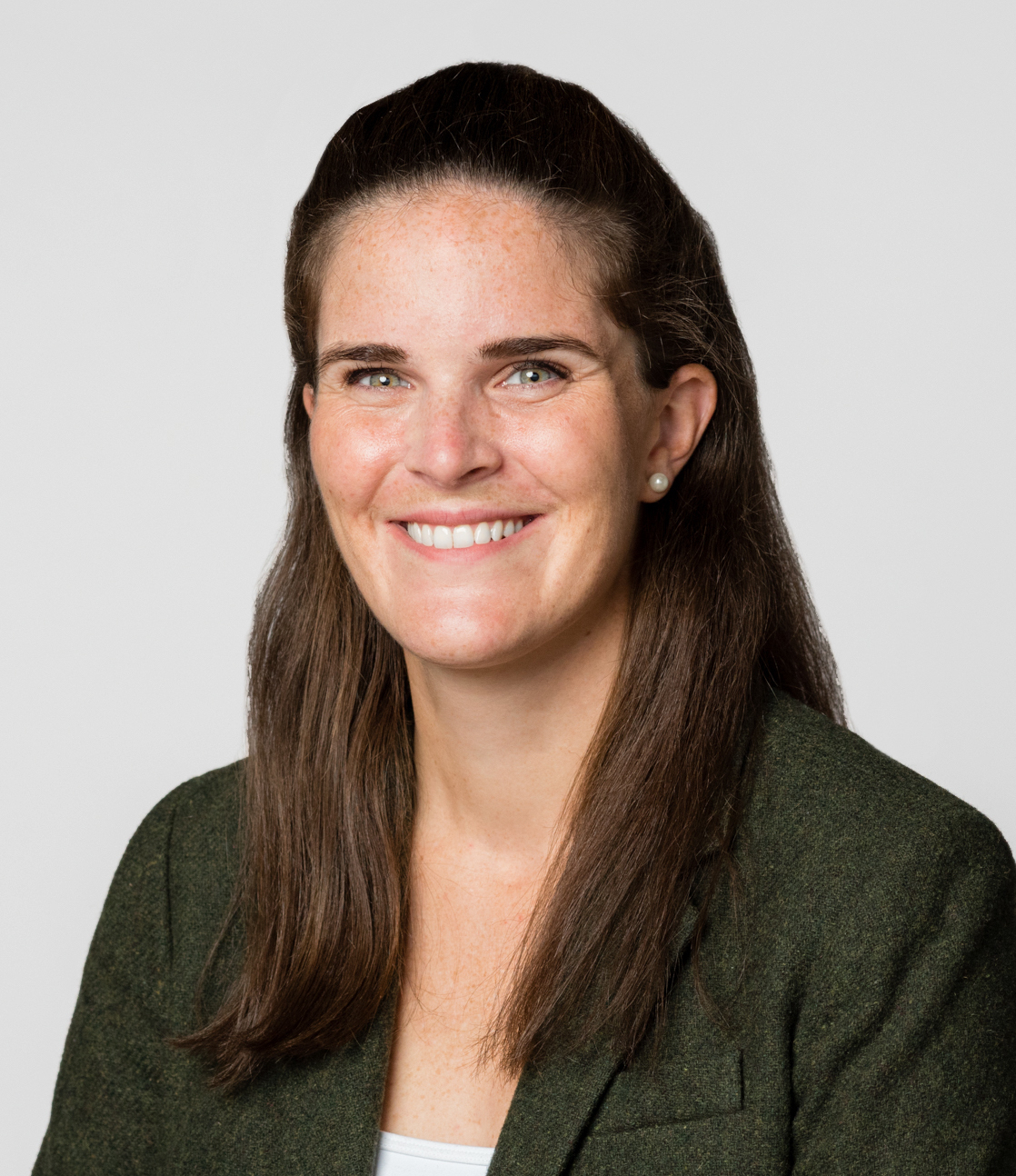 For Kary Jablonski, becoming a successful CEO means putting lessons learned over the course of her life to work. Before becoming the CEO of Trucker Tools, a logistics software business acquired by Alpine Investor's software platform Alpine Software Group (ASG), she learned a valuable lesson from a manager when her office shuttered while she was 10,000 miles away from home. While stressful, it was experiences like this that prepared her to later join Alpine's CEO-in-Training (CIT) program to launch her executive career by leading a growing SaaS company. She shares stories from her journey so far and key lessons learned from the days she spent at a childhood summer camp all the way to leading a 50-person company.
I grew up in the suburbs of Boston with an older and younger brother. Although I'm sure sister dynamics have their own challenges, being the only girl in a male-dominated family challenged me to speak up and hold my own since I was not a naturally outgoing kid. However, that changed when I started going to a summer camp in Maine. It was an all-girls camp with cabins and zero electricity—you can easily compare it to the camp in The Parent Trap—and for nine years I went each summer for seven weeks. Being taken out of my day-to-day life where my brothers ran the show and into an all-girls environment was nurturing. I really learned what leadership and leading authentically looks like by understanding how to live and work in a group.
As I grew up and I left for college, I wanted to bring those team-building lessons with me. I went to Georgetown University and joined an organization called The Corp my sophomore year, which is a student-run business that manages the grocery stores and coffee shops on campus. Over the three years that I spent working there, the other students became my friends and they inspired my interest in small business. As the general manager for the catering arm, our team fulfilled orders for events on campus. As you can imagine when working with other college kids, we often had to think on our feet if we realized we had misplaced an order or were short a team member. That experience taught me how to problem solve, what it takes to deliver a successful product, and to take risks in a safe space.
I loved The Corp. So, when I was deciding what to do after college, I looked to my friends from the organization who already graduated. Many had gone into management consulting. I remember hearing that for anyone interested in business, consulting is a good generalist first job to teach analytical skills, give exposure across a range of different experiences, and build necessary skills. So, upon graduation, I became a management consultant at Deloitte.
How My Early Career Informed My Leadership
I knew consulting wasn't a good fit for me within the first few months. To be fair, Deloitte was a great first job since I got to work on interesting projects with people I enjoyed, and I learned how to execute complex projects and be accountable. But I kept thinking that I wanted to have more skin in the game as an operator, making decisions each day, rather than serve as an advisor. At the same time, I grew interested in ride sharing. I had a personal interest in building community and thinking of place as a concept, and I loved how ride sharing could help open access to that. I was growing interested in consumer tech and how it could create more connectivity and open opportunities in a community. Leaving Deloitte, I acted on these interests and joined Uber as an operations manager.
I mainly worked on big questions around Uber's efficiency. How do we improve our operations at airports? How do we create efficient driver and rider incentive programs? How do we improve ride reliability in college markets? How do we improve our onboarding process for drivers? I absolutely loved this new role because I was given a problem and access to incredible amounts of data, and I could propose a solution that would be implemented within a matter of days. I could see the impact of what I was doing in the real world.
After a year and a half of working in Uber's Washington D.C office, I had the opportunity to do a short-term assignment where I'd be working for a few months in Jakarta, Indonesia. I sublet my apartment and moved my life across the globe. Then during my first day in the Jakarta office, Uber announced they were selling their Southeast Asian operation to a competitor and they were going to shut down the office I just set foot in that same day. Learning crazy news while 10,000 miles from home in an office with employees I'd ever met before was an emotional experience that I'll never forget.
I also experienced an impactful lesson in management and leadership that day. The person who would've been my boss on that assignment found me immediately after the announcement, told me to give him my WhatsApp information, and assured me that we'd figure everything out. I think he connected with everyone on the team, but he made me feel seen individually in that moment. Leaders need to make people feel seen and taken care of. The experience was intense, but formative to my leadership approach. Luckily, I was reassigned to Mexico City on another assignment where I spent a year and a half working on Uber's Rides and Eats strategy teams across Latin America. There, I worked across product development, organizational development, and budgeting, and got to work closely with regional leadership.
Discovering the CEO-in-Training Program
After my experiences with Uber, I decided to come back to the U.S. to invest in myself as a leader. I pursued an MBA at Kellogg at Northwestern University and it was the perfect school for me. I loved the program's focus on being a leader with both high IQ and EQ and on developing an engaged, supportive community. When I was going into my second year of business school, I started thinking about life after graduation. I knew I wanted to work at a growing enterprise where I could have a huge impact on not only the business, but on people. At the same time, I learned about Alpine's CEO-in-Training (CIT) program from a campus visit and knew it offered the experience I was looking for—so I decided to apply.
I talked to other CITs during the interview process and all of them were so responsive, honest, and easy to talk to. They had all ended up in well-matched companies. I understood that success for Alpine looked like me getting placed in the right business, so I decided to trust the process. Although I was nervous about not knowing which company I'd be matched with, I remembered my experience in Jakarta where I learned that you can't hang your hat on a specific plan. Having absolute certainty was not nearly as important to me as being confident about the ethos of the program, the people, and the types of problems I would work on. To my delight, I was accepted.
Having absolute certainty was not nearly as important to me as being confident about the ethos of the program, the people, and the types of problems I would work on.
What Being a CIT Has Done For My Leadership
Going through the CIT program, I learned that having a leadership opportunity at an Alpine-backed company right out of business school is one of the coolest, biggest swings you can take after graduation. You're trusted with this massive duty of running a company, and the program has absolutely delivered on its promise of developing me as a leader.
Being a CIT is an accelerator for understanding how systems and processes come together, and it's a great program for people willing to bet on themselves. Regardless of what business you step into, your success will come down to how you build relationships with others and how you influence them to get on board with you and your vision.
Regardless of what business you step into, your success will come down to how you build relationships with others and how you influence them to get on board with you and your vision.
I've been impressed by how much support I've received as an ASG company, as well. If I have a question there's always someone for me to talk to, whether at Alpine, ASG, or within my CIT cohort. I've leaned on the resources made available to me, like frameworks and lessons built by the Alpine's team of experts. The Playbook (as we call it) has been a grounding framework that helps me make decisions with my business, especially in areas like hiring, building processes, and developing a strong culture. I've also received a ton of support from my executive coach through Alpine's coaching program.
Being a CEO can be lonely, but it's been so valuable for me to lean on my CIT peers alongside my prior experiences. I can say, "Hey, I'm having this problem. How do I approach it?" Or I can ask if anyone has gone through a similar situation. Other CEOs and CITs genuinely want to help and want to see me succeed.
As for Trucker Tools, the business that I've been at for a year now, I'm proud of how we've built on our founders' incredible vision and product to scale faster than before. We have a massive opportunity to digitize the freight industry and looking ahead I'm excited about the impending launch of our loyalty program, our deepening integrations across the freight tech stack, and continuing to develop a world-class team. All that builds off our momentum we've had recently. Q2 2022 was one of Trucker Tools' best quarters yet, and the future is even brighter.
Subscribe to hear more about building businesses through people.