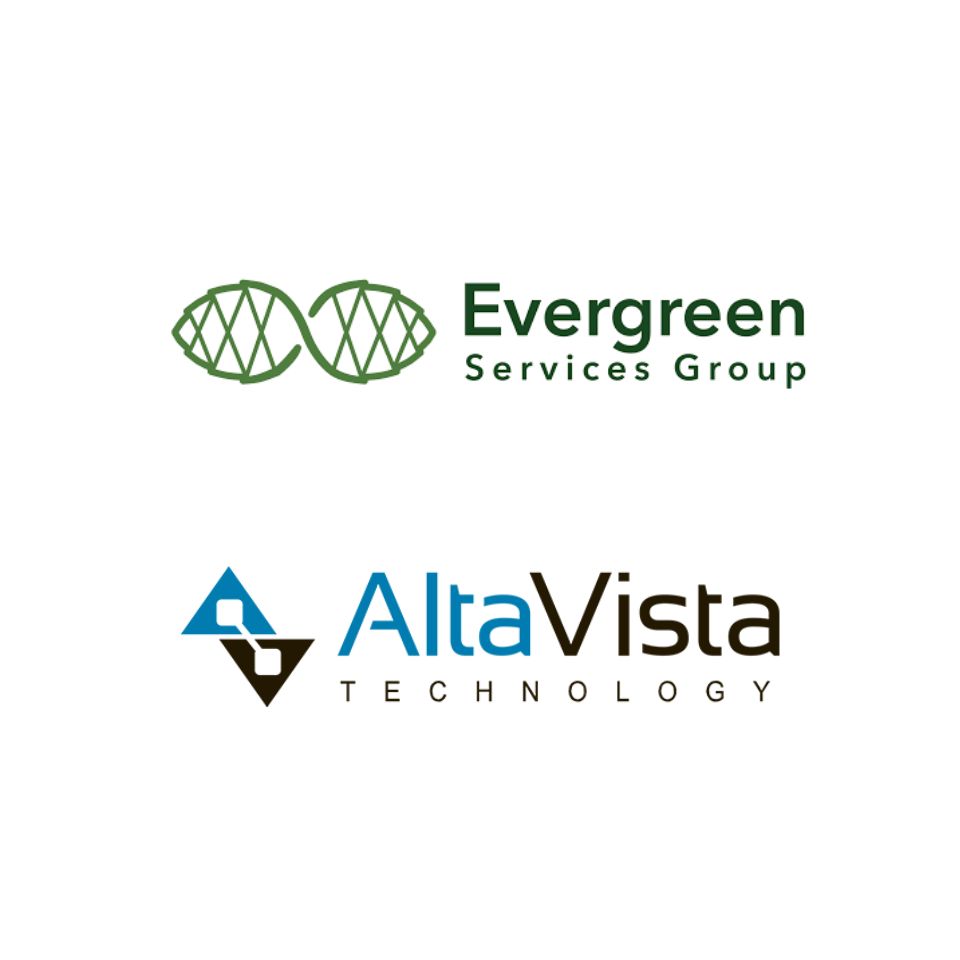 Company
Alta Vista Technology
Year of Investment
2022
Industry
Enterprise resource planning (ERP)
A great partnership is about pairing exceptional individuals to achieve something greater together– an adage no better embodied than by Evergreen and Alta Vista Technology. Evergreen, an Alpine Investors-backed platform of leading services and software companies, acquired Alta Vista, a nationally-recognized and fast-growing enterprise resource planning (ERP) software partner, in March 2022. The transaction marked Evergreen's first entry into the Sage Intacct and Microsoft Dynamics ecosystems and continues Evergreen's ongoing strategy of partnering with application-focused service providers alongside its 70+ managed service provider (MSP) businesses. Together, the partnership between Evergreen and Alta Vista has set the business on a faster trajectory to long term growth, fueled by a community of best-in-class MSPs and industry leaders.
Based in Royal Oak, Michigan, Alta Vista was founded in 2014 on a people-oriented philosophy. Alta Vista works with clients as varied as solopreneur startups establishing accounting or manufacturing administration to large enterprises going through digital transformations with involved processes like cloud migration. When working with clients, Alta Vista embodies their people-driven values by establishing close relationships and proactively participating in client's goals.
"Some people forget that people buy from people, and people work for people," says Alta Vista's President Scott Jackson. "We founded Alta Vista with the vision that we'd improve people's lives through technology. If it wasn't improving people's lives, it made no sense for us to do it."
The company grew to specialize in providing ERP, customer relationship management (CRM), business intelligence and collaboration solutions from Sage Intacct and Microsoft Dynamics as well as technology based on Microsoft Office SharePoint Server. With these implementations, Alta Vista provides benchmarking and future planning to clients because the team believes in creating long-term, sustainable value through its solutions.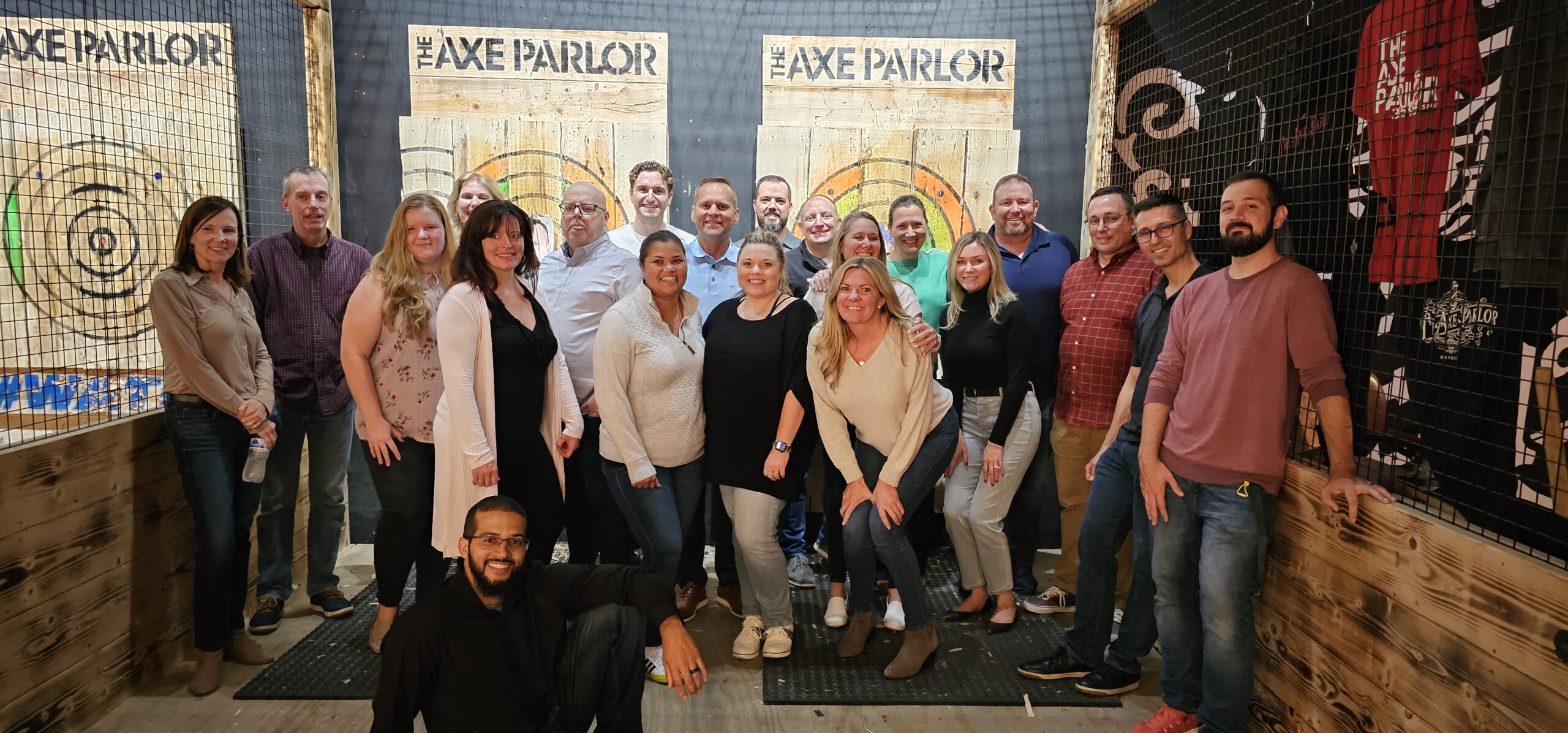 The Alta Vista team at a recent event.
I grew to trust Evergreen over time because of their actions, including putting commitments described in the courting process in writing.
Taking the Business to the Next Level
The impetus to take Alta Vista to the next level came in September 2021 when a large industry competitor was acquired by an accounting firm. While Alta Vista's leadership team had long term ambitions to grow through acquisitions and to bring in outside investment on their radar, their competitor's deal put pressure to accelerate those plans. Not wanting to partner with a CPA like their competitor did, the Alta Vista team started discussions with Evergreen and sensed a clear value alignment with its PeopleFirst approach.
"I enjoyed Evergreen's strategy of 'buy and hold,'" says Jackson, of the holding company's business model to buy businesses and hold them indefinitely. "This was truly a long term partnership, not a typical roll up deal where you'd lose your culture and they'd quickly sell the company off. Evergreen gave us the opportunity to keep our culture intact, while building the company. I grew to trust Evergreen over time because of their actions, including putting commitments described in the courting process in writing." Some of those commitments include staying autonomous within the Evergreen portfolio—working as an independent brand while having the opportunity to grow through acquisitions.
Additionally, the Alta Vista leadership team leveraged Evergreen for resources and support that didn't feel accessible to them on their own. Particularly, Evergreen gave insight into best practices for hiring and creating scorecards—a tool used to better identify what attributes and experiences lead to a successful match between a candidate and a role—alongside best practices on compensation for the industry. For Alta Vista, these insights felt valuable and trustworthy as the community of 70+ service partners feels sufficient to give a real standardization of best practices within the industry.
Jackson recently connected with Chris Milan, the CEO of Third Wave Business Systems, another business within Evergreen, to find ways they could lean on one another for support. Jackson is currently working on building a sales development program at Alta Vista, which is an initiative that Milan created at Third Wave, and the two leaders have been able to trade insights on how to make it succeed. Similarly, all companies within Evergreen can refer talent and business contacts to each other, which Jackson says has resulted in better matches for people.
A Long-Term Commitment
Almost a year and half into the partnership, the future for Evergreen and Alta Vista is just beginning. Through the growing network of Evergreen, Alta Vista has more and more referral business available for granting organic growth to supplement their existing connections and has a new community of executives to collaborate with. And just as Alta Vista's leadership team once envisioned for themselves, Evergreen brings the resources and support for Alta Vista to make acquisitions to grow the business. Jackson says he's able to bring the connections through his own network and his growing one, and then Evergreen can step in to support on the due diligence, funding analysis and other administrative parts of a deal.
"We believe we're going to continue to grow, get more sophisticated, and be a better company," says Jackson. "I'm very excited for that."
Certain statements about Alpine made by portfolio company executives herein are intended to illustrate Alpine's business relationship with such persons, including with respect to Alpine's facilities as a business partner, rather than Alpine's capabilities or expertise with respect to investment advisory services. Portfolio company executives were not compensated in connection with their participation, although they generally receive compensation and investment opportunities in connection with their portfolio company roles, and in certain cases are also owners of portfolio company securities and/or investors in Alpine-sponsored vehicles. Such compensation and investments subject participants to potential conflicts of interest in making the statements herein. Past performance not indicative of future results. Results may vary materially and adversely. Please see Alpine's Terms of Use for additional disclaimers.
Case studies presented contain the opinions of past and present Alpine portfolio company executives. Alpine makes no representation or warranty as to the accuracy or completeness of the information presented here. It should not be assumed that the portfolio companies discussed in these case studies were profitable or that future portfolio companies or experiences will be comparable. Past performance is not necessarily indicative, or a guarantee, of future results. Under no circumstances should these case studies be construed as an offer to sell, or a solicitation to buy, any security or as opinions regarding the provision of investment advisory services by Alpine.
Subscribe to hear more about building businesses through people.