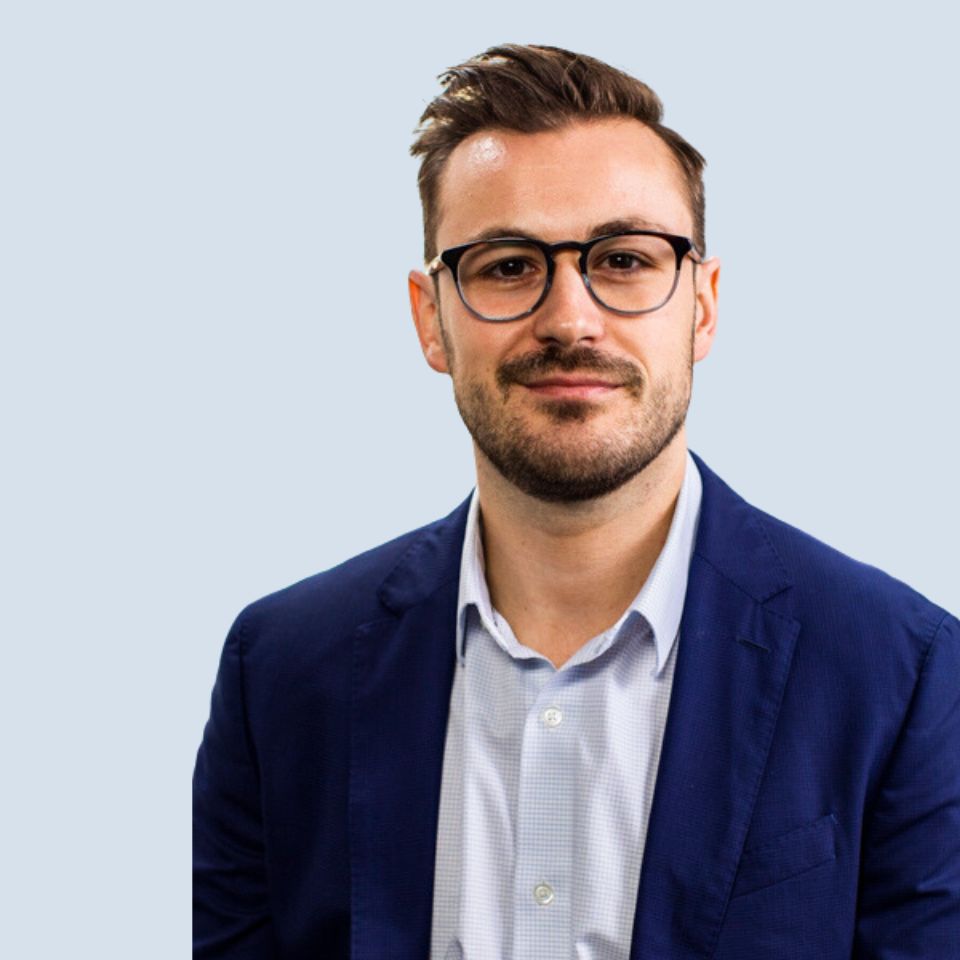 Alpine Investors' Head of Capital Markets Jack Armstrong is a relationship builder at his core. Although his years of corporate restructuring and business expertise doesn't hurt, Armstrong is a strong believer in creating long-term relationships with financing partners to grow the firm and its capital markets team to new heights. In reflecting on his path to Alpine and creating a distinct way to fuel the firm's deals, Armstrong shares why his passion for the people side of business and Alpine's PeopleFirst approach stands out in the market.
I grew up in the north of England, in a small town called Keswick. It's like the Tahoe of the U.K—there's mountains, lakes and a big outdoors focus. Most of my time was spent in the outdoors as part of my local scout group or teaching people to canoe and kayak. As for my parents, neither went to university but semi-retired from prior careers to run a bed and breakfast in town. Sitting in my mom's office as a kid and watching my dad interact at work inspired my love for business.
I was most intrigued by the people side of things; including how people can use businesses to drive real change for themselves and the world. I saw the connection between business and the outdoors—both are great levelers where grit and determination can take you a long way. Just as we all succumb to mother nature's natural elements, business leaders face just as many challenges, no matter if you went to the best business school or if you're self-taught. In both environments, those who succeed are those who put in the effort to address obstacles effectively and creatively.
I applied for my first professional role as part of a gap-year program with a consulting firm when I was 17. I would work for a year with the firm before starting university, and they'd then sponsor my tuition and have me rejoin the business upon graduation. Leaving Keswick behind for London, I was ready and raring to go. But two weeks in, I received some test results from my previous school year that pulled me just below what I needed to stay in the program—and I was fired. Feeling defeated, I questioned my next move. Do I retake my exams and still go to university? Do I change directions and become an outdoor instructor? I was leveled– a little earlier than I had ever expected. It was like falling out of a canoe before even getting to the first rapid.
Learning in the Field
Weeks later, I got a call from someone who I briefly met during my short time in London. He told me that he got a job in media, and he needed someone to help with some Excel work for two or so weeks. He offered to let me stay on his sofa, and he'd teach me everything I'd need. So, I got on a train the next day to meet with him. We turned his dining room into my bedroom, and two weeks of work turned into a full-time job. He instructed and mentored me, and suddenly it felt like a career in business was on the table again for me.
At 19, I then joined PricewaterhouseCoopers (PwC) as an apprentice. While working full-time, I studied in the evenings and on weekends and completed my CPA accounting exams. Fast forward five years, I qualified as an accountant and I received my bachelor's degree after submitting essays to a governing body. A friend of mine decided to pursue an MBA, which sparked my own interest. I Google-searched for top MBA programs and found a published list of the top 10 programs, and I applied to the top three. One of them was Stanford's Graduate School of Business (GSB)—I was later accepted and decided to go for it.
Learning in a Classroom
At Stanford, I took a class with Alpine Investors Founder and CEO Graham Weaver and he taught me the fundamentals of private equity. I also learned about Alpine and its CEO-in-Training (CIT) program that places recent MBAs into executive roles within its portfolio. I thought it was fantastic and I had friends who became CITs and raved about the experience. I pursued another job for the summer and my first year after school, but Alpine stayed on my mind.
As I explored my next steps, I reached out to GSB alum and Alpine's own pricing expert Ian Clark who put me in touch with Alpine's talent team. They had a strategic finance job description that was only three bullet points long, but they encouraged me to get on the phone and learn more. That simple suggestion ended up changing my career path.
I chatted with Alpine's Partner and CFO Dorothy Walter, and thought she was inspiring. The role she described felt almost too good to be true—I am a cynical British person, after all—but I believed in Dorothy as a leader and Alpine as a firm. Dorothy described the role as flexible and with a lot of room to grow into. At the same time, there was a separate job in Chicago that offered what was my dream job in the description—the security was tempting, and I almost accepted. But my partner Eddy made a convincing argument that helped my final decision. Clearly, Alpine was going places, and I had total faith in the leadership between what I knew of Graham and Dorothy. There is a saying that people don't leave their jobs, but they leave their bosses. In my case, it was important that I joined more than a firm or a role, but I joined a great boss. Isn't that reason enough to take the leap?
At Alpine, we're building our function from scratch based on what I've learned from others, and I'm not afraid to be different.
Joining Alpine and Growing with the Firm
When I joined, I was the first in this role at Alpine and worked with Dorothy and the partners to define my path. I work on the leverage side of any leveraged buyout that we do; it's my responsibility to get the best debt deal that we can when we're acquiring a company. When I think about the role, there's three necessary skills—relationship building, understanding commerciality and business, and understanding the technical side of deal processes like credit agreements and leveraged finance. It keeps things interesting, and I love each side of this role, all for different reasons.
Alpine has a distinct edge because of how it works with capital markets from the top down. Many firms have one person working within the fund and one person working within portfolio company finances. Instead, I sit in a unique position where I look across both sides of financing and can optimize across both. I'm also thankful that coming into the role with a blank slate and a mandate to be innovative means I can build the infrastructure and strategy behind capital markets differently. Leveraged finance is an established field with rooted processes—a lot of people in my seat typically rinse and repeat what others around them are doing. At Alpine, we're building our function from scratch based on what I've learned from others, and I'm not afraid to be different.
Additionally, Alpine's PeopleFirst approach prioritizes people at the heart of what we do as a firm, and it helps us stand out. Debt finance is a relationship game. It's not transactional, contrary to what some may think. At Alpine we don't bang our fists on the table and make outrageous demands—that simply isn't sustainable. Instead, we build long-term relationships and, turns out, people actually want to work with people they enjoy and who work with them to find mutual winning agreements. Imagine that!
Over the years, I've learned the importance of relationships in getting ahead of challenging situations and keeping communication open between teams and key stakeholders. Because of rising interest rates, inflation and the broader macro uncertainty, the market is going to be tough this year—but it doesn't worry me. Instead, I sense opportunity. The relationships that we forge with our financing partners, how we show up, and how they show up this year are going to have a lasting impact on partnerships for the next 20 years. One of the things that's exciting to me is that I'm not going anywhere anytime soon. I have an opportunity to go through the tough times in our economy early in my career with Alpine and get to know people before we get back to the good times.
From over 11,000 sourced deals, we closed on over 150 deals across software and services industries in 2022—so safe to say that my first year here felt like baptism by fire at times. To secure the financing on most of those deals last year was a career-defining moment. Sure, I can look back to my earlier jobs as important, but taking this position at Alpine has felt like I have found my true career path.
It's been my defining year so far and wherever I go from here, it will be driven by the success of this role. I didn't know this role existed 16 months ago, and I finished out 2022 closing on all those deals and won the company's Gameball award—Alpine's quarterly recognition for an impactful Alpine employee– for Q4. It all feels so rewarding. At the start of 2023, I hired a senior associate, Isabelle Fitzgerald, to continue building out the capital markets team. Together, and with the rest of the Alpine team, I'm confident that we'll take this firm and grow it to new heights. I can't wait to see what that looks like.
Subscribe to hear more about building businesses through people.