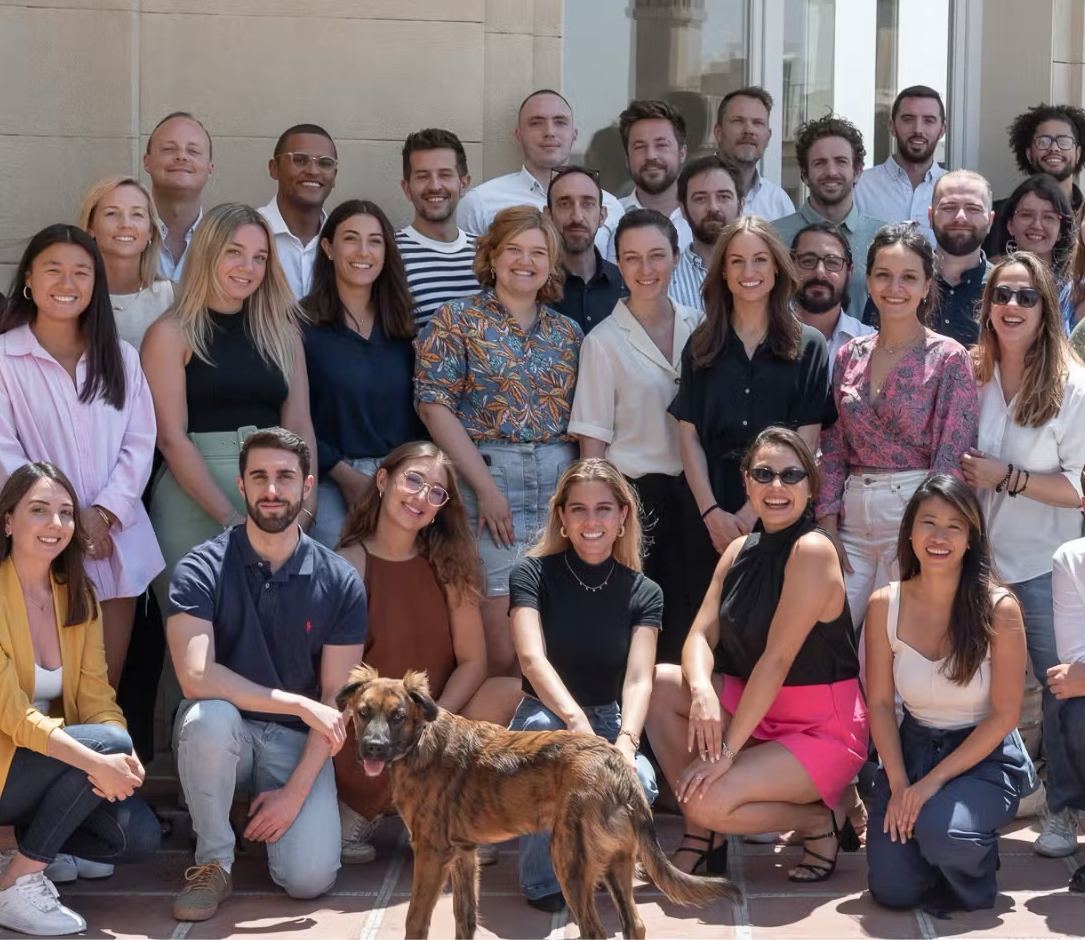 Company
predictis
Year of Investment
2022
Industry
Short term rental data analytic software
This case study was originally published in Alpine Investors' 2023 Force For Good report. Click here to read the full report.
AirDNA, a leading provider of global short-term rental data and business intelligence software, partnered with Alpine in early 2022 and welcomed Demi Horvat into the C-suite. With the recent transaction at AirDNA, the organization had a perfect opportunity to take a breath and take stock of how things were going. Discovery work is a phase of Alpine's PeopleFirst Leadership Program within the first 90 days after acquisition, when a CEO and PeopleFirst consultant establish the plan for the portfolio company's engagement by learning about the company's culture and organization design, assessing talent, and building relationships. Discovery is an important way to draw out a company's culture and the perspective of its people.
As companies grow due to demand and acquisitions, complexity also increases. To ensure that the organization is at its best and ready to hit the next level of execution, its leaders must ask themselves, "Where are we now, and how do we do what we do?" The goal of discovery is to foster insights that help the leadership team target how best to use PeopleFirst and related resources to optimize the chances of success.
With AirDNA, perceptions across the organization differed in terms of what was important to the company's teams and culture. To create a shared vision and strategy, or even think about further developing the company, the team wanted to dedicate significant time and attention to bringing everyone onto the same page. A key benefit of doing Discovery work is being able to get these differences in opinion, as well as opportunities for growth or improvement, on your radar as soon as possible. This creates clarity around what to prioritize with your board, leadership team, and employees.
One of the greatest things about the Discovery process is that it's not just an interview of the leadership team; rather, it's an assessment of employees from different functions, geographies, and levels. AirDNA's Discovery work included surveys and interviews of their two offices in Denver and Barcelona. After collecting data, AirDNA's PeopleFirst consultant assembled a Discovery Stakeholder Report, which highlighted key bright spots as well as challenges. It was abundantly clear that AirDNA was well positioned for growth. Employees were passionate about the culture, emphasizing that the company's values ran deep and true across all teams. There was also confidence in the future of AirDNA's product and faith and trust in senior leadership. On the other hand, the report identified several key challenges. Without a clear and compelling vision, there was a sense that investment decisions were made in a vacuum and the full team wasn't bought in. Though initially seen as challenges, Discovery work provided an early opportunity for the team to transform these differences into growth areas. If they had gone undetected, such discrepancies in organizational direction could have hurt the business and its culture in the long term.
Based on the learnings during Discovery, AirDNA was able to make some key A-Player hires and up-level in key functional areas that previously had noted underinvestment and prioritize alignment. Discovery work helped Horvat and the leadership team determine what to look for in new hires to make the executive team a high-functioning group and to take AirDNA to the next level.
"Between our first survey in May and our second in October, we've driven a nine-point increase in our eNPS* (from 56 to 65) and a five-point increase in our score for Company Vision. We also drove increases of 15-20 points along questions like 'I believe that leadership understands that diversity is critical to our future success,' 'I feel my unique background and identity are valued at AirDNA,' and 'AirDNA values diversity," says Horvat.
Case studies presented contain the opinions of past and present Alpine portfolio company executives. Alpine makes no representation or warranty as to the accuracy or completeness of the information presented here. It should not be assumed that the portfolio companies discussed in these case studies were profitable or that future portfolio companies or experiences will be comparable. Past performance is not necessarily indicative, or a guarantee, of future results. Under no circumstances should these case studies be construed as an offer to sell, or a solicitation to buy, any security or as opinions regarding the provision of investment advisory services by Alpine. Please see Alpine's Terms of Use on Alpine's website for disclosures.
*Bain & Co developed employee Net Promoter Score (eNPS) metric to measure employee engagement. eNPS is measured by asking employees on a scale of 0 to 10, how likely they are to recommend their organization as a place to work. It is calculated as (Promoters-Detractors) / (Total Respondents), where Detractors score 0–6, Neutrals score 7–8, and Promoters score 9–10. eNPS may not be representative of any one employee's experience because the rating reflects an average. eNPS ratings are not indicative of future fund.
Subscribe to hear more about building businesses through people.