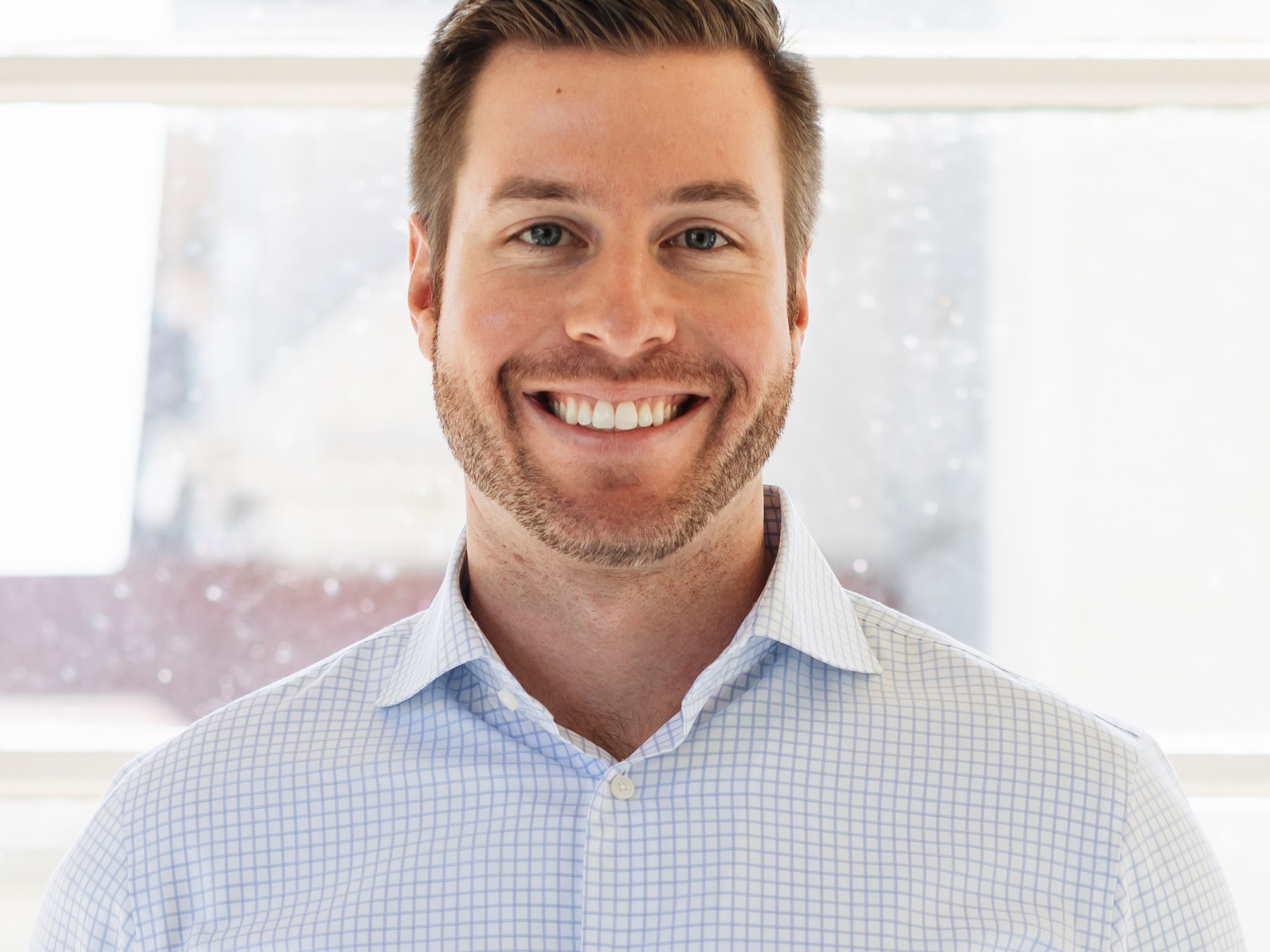 Jim Tormey used his time at Stanford GSB to pivot from investment banking to a role with greater impact. He never expected to discover his dream job through a private equity firm in a city far from home. The Tampa-based CEO of MidAmerica expands on making choices based on geography, community support at critical moments, and prioritizing people—at work and at home.
Alpine is a middle market private equity firm focused on software and services businesses up to $500m of EV. We closed our seventh fund at $1 billion in November 2019. Our CEO-in-Residence (CIR) model allows proven operators to step into leadership roles within our portfolio while our CEO-in-Training (CIT) program has helped more than 25 recently graduated MBAs from the world's top business schools accelerate into the CEO chair.
Have you always known you wanted to become a CEO?
Growing up I used to visit my dad—an equity sales trader on Wall Street—on the trading floor. I admired him and the camaraderie and office vibe felt more like a game than like work; I decided that's what I would do with my life. After a few finance internships in high school, I went to Yale to study history and row crew. Then the 2008 financial crisis hit and I graduated into an entirely different world. Things looked dicey on Wall Street so I took some good advice from my dad and other traders and opted for a role in investment banking at Morgan Stanley, where I could build a broader skill set.
My time in banking was incredibly formative and I built some strong relationships there. I've noticed that theme throughout my life, whether it was long hours in banking or early mornings at crew practice, some of the most challenging times of my life produce the strongest bonds and greatest friendships.
I've always derived the most energy from being a leader— whether as captain of a rec league basketball team or the co-chair of a philanthropic board. I've just always loved bringing people together, especially in a competitive environment where we can win together.
Funnily enough, during a parent-teacher conference, my third-grade teacher told my parents that I would be a CEO one day, but it took my initial conversations with Alpine to realize that being CEO was the dream role for bringing my passion to work.
Why did you decide to go to business school and how did your path surprise you?
At Morgan Stanley, I used to tell people that it was a win if you left the office the same day you got there. After three years I realized that senior guys were missing buddies' weddings to work on pitch decks. One guy was back in the office the same day his wife gave birth. I knew that I didn't want to miss out on key life events and while I knew perfect balance was impossible, I wanted to set a few priorities and to really make an impact. I wanted to make a pretty major pivot and business school felt like a good place to do that, so I applied and was accepted to Stanford GSB.
I wrote my admissions essay about starting a financial literacy program for professional athletes. I focused a lot of my time there on the startup garage class, managing growing enterprises, and other coursework to help me grow my own business while breaking into the sports industry.
Somewhere along the way I realized I was really interested in the nitty gritty, operational side of businesses. I had caught the Silicon Valley tech startup bug, so I joined a real estate technology startup founded by a GSB classmate. I went from an 80,000-person company to a 12-person company before ultimately realizing I would probably thrive somewhere in the middle.
How did you decide to join Alpine?
A former classmate of mine from Stanford—Rachel Green, CEO of TEAM RMS, whose perspective I value deeply—reached out and told me I would be a really good fit. Graham Weaver had been the subject of a case during business school so I knew about Alpine, but I considered private equity to be investment banking 2.0., and I still had my eye on startups.
I started looking for skeletons in the closet, anything to prove that Alpine wasn't the right fit for me. The more I researched, the more Alpine's values held up. Their focus on building a PeopleFirst culture, talent, and growth rather than simply financial engineering appealed to me. Everyone I met seemed to really live the Alpine values. When you see an organization where the leader just lives, eats, and breathes the culture, and then all the people surrounding that leader are just as excited and motivated to live that culture, it's unlike anything I've seen anywhere else. It's something I just had to be a part of.
When you see an organization where the leader just lives, eats, and breathes the culture, and then all the people surrounding that leader are just as excited and motivated to live that culture, it's unlike anything I've seen anywhere else. It's something I just had to be a part of.
Rachel explained that taking an operational role at an Alpine portfolio company required a high level of analytical rigor and the ability to effectively communicate with and relate to people of various backgrounds, experiences, and world views. If connecting with many different types of people was essential to a role, I wanted that role.
If connecting with many different types of people was essential to a role, I wanted that role.
I wanted to connect with and learn from those who may not have had the same homogenous experience as my 400-person Stanford MBA class or my colleagues in investment banking.
How did you know that MidAmerica was the right opportunity for you?
I almost missed out on joining MidAmerica completely. I was living in San Francisco, my wife Gwen and I were dating at the time, and she was very established in the Bay Area. Neither of us envisioned leaving our networks and I didn't want to ask her to leave her job. Early in my conversations I told [Alpine Partner] Matt Moore I wasn't willing to be geography agnostic, I needed to stay in SF.
Matt told me it could be awhile before they found an SF-based company and mentioned an opportunity to help lead growth efforts at a portfolio company in Tampa, Florida. The role matched my skills and recent responsibilities and he said the CEO running the company would be a great mentor. He asked if I would consider Tampa.
I initially shrugged it off because of location, but then I talked it over with Gwen and she encouraged me to interview—it would be a good experience if nothing else, she said. I kept hoping something local would come along; I never thought we would move to Florida. Fast forward a few months, a few trips to Tampa, and several meetings with the team, and my excitement kept building. I was in constant conversation with Alpine, Gwen kept supporting me, and we were nearly over the finish line. But moving as a couple meant we both had to be on board with our future city.
The Alpine team really went above and beyond. They understood that the decision was a shared one and that we weren't just uprooting one life and career. Matt learned that Gwen was a big foodie, so he came up with this elaborate plan to sign the offer letter at French Laundry, a bucket list restaurant in the Bay Area for anyone who loves food in the Bay Area. We surprised her with an incredible dinner and midway through we stepped outside to talk over our decision one more time. We decided to go for it.
I joined MidAmerica in October 2016 and moved to Tampa. Gwen followed several months later and we've never been happier. We got married in Florida, recently had our first child, and have discovered a whole world of incredible beaches, restaurants, and a community down here that we never could have imagined.
How did you build trust during your first 90 days?
I was very honest about how much I had to learn and my commitment to learning from the team. I told them I wanted to be a sponge, especially early on. My biggest goal was to improve how we worked to make things better for everyone. I contributed where I could (providing Excel help proved a fruitful first step), but more importantly, I brought a curious outside perspective. I asked a lot of questions rather than coming with solutions that weren't well thought out.
You encountered some big challenges early on. How did you lean on Alpine as you navigated the transition from VP of business development & strategy to CEO?
Early in my time with MidAmerica, it became clear that we had to make some pretty major changes to our leadership team and that we had work to do to improve our culture. After I became CEO, I started speaking with Alpine Partner Will Adams every single week. Having a partner's ear for an hour each week was incredibly helpful. He mentored me through a lot of difficult decisions and scenarios in the first year. In 2018 our motto was "back to basics." If an initiative wasn't driving value for our end customers, we wouldn't focus any time on it. We tried to eliminate any distractions and just keep moving in the right direction.
I also leaned on the PeopleFirst team to run initiatives for the team. They helped us with our first company-wide renewal to remind the team of the culture that everyone had been excited about a few years earlier. That workshop laid the foundation for a new tone, new culture, and renewed focus for the team.
One of our primary issues at the time was a lack of transparency that caused distrust among employees. We needed to improve our communication so no one felt surprised or out of the loop. Will and I came up with the idea for Five Bullet Fridays, a weekly email from me to the entire company where I shared my perspective, company updates, and team or individual wins—anything that was top of mind for me heading into the weekend. People seem to love it. I'm 120+ weeks in and I've never missed one, including holidays. The email helps everyone feel connected and we're able to celebrate individuals while building connective tissue, both vertically and horizontally across the company.
Tactically, Alpine led the CFO search for us and helped find a VP of people & culture. Six months into the role, I was working through a debt restructuring without a CFO; Alpine served as a great partner throughout the process—something that would have otherwise been a daunting task without a CFO. My first year as CEO was pretty stressful, but I didn't feel alone knowing I could call Will or others in the Alpine network. We've done a lot to turn the ship around in a short time.
How has Alpine's coaching program helped you lead?
When Alpine first offered the coaching program, I jumped on it. I was pretty early in my tenure as CEO and I knew I would benefit from a resource like coaching as I learned on the job. I signed up for three consecutive six-month sessions.
Each coach I worked with pushed me to explore different areas. Alpine is nothing like a traditional private equity firm. They really go out of their way to invest, build, and create simply to build people up. Of course there are downstream positive results that come from that, but the focus, first and foremost, is on building people up, helping them be successful, and working through challenges.
I relied on coaches for much more than the touchy feely stuff. We looked at leadership capability and areas for growth, but we also attacked tactical situations. They would ask me to consider how I'd handled a situation in the past, why I didn't like how it ended up, and how I could change my own actions to drive different results. There were times where I saw different results unfolding in front of me because of ideas that I'd co-created with coaches or things they had pushed me on. I absolutely became a better leader as a result.
What's next?
Last year, I hired Alpine CIT Steve Barber to take over as VP of business development & strategy. It was such a no-brainer for me to hire someone from Alpine because I was just consistently blown away by the caliber of people they hire and bring into the community.
Since I had his same role when I joined, it's been really interesting to balance letting Steve figure it out for himself—which he's done an amazing job of—with providing my perspective on different situations or people. Whether it's external partners, people internally, or different ways to be successful, he's been a fantastic thought partner to me and hopefully, I've been able to be the same for him. I've valued our collaboration so much.
With a strong team in place, the fun really begins. I love being able to collaborate with high caliber people to go after big challenges and grow the business in a way that hasn't been possible to date.
Subscribe to hear more about building businesses through people.