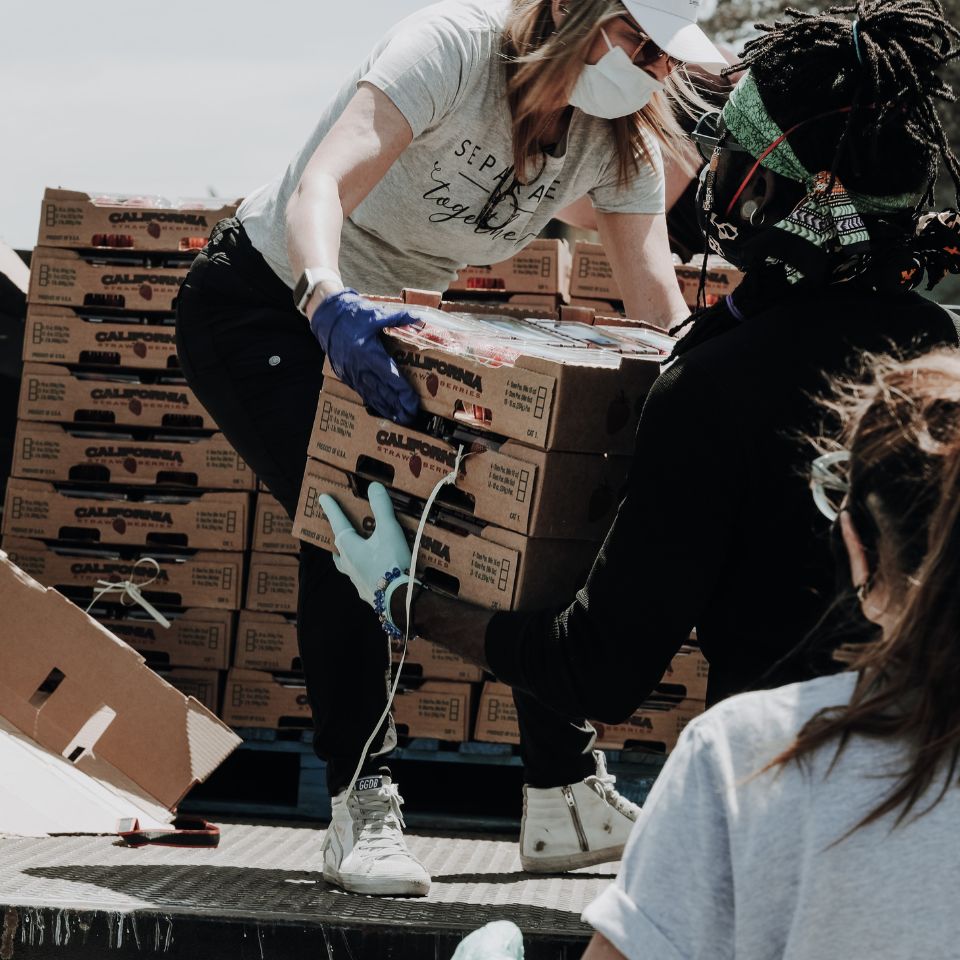 Company
ASG, Aplos, Raisely
Year of Investment
2023
Industry
Vertical SaaS, Nonprofits
This excerpted post was originally published on Alpine Software Group (ASG)'s website. As Alpine Investors' software platform, ASG buys vertical SaaS companies and takes them to the next stage of growth.
When Murray Bunton and Tom Maitland, Co-Founders of Raisely, talk about scale, they don't just mean scaling their team or their tech. With decades of experience serving clients in the nonprofit industry — first as an agency, and now as an innovative fundraising software company — the two have big goals around the impact they want to create.
Since 2016, Raisely has helped nonprofits and charitable organizations raise $250M. In their next chapter working with Aplos and ASG, the next milestone they have their sights on is helping nonprofits raise $1B online.
We sat down with the pair recently to hear more about their founding story, their thoughts on how software can empower nonprofits to do more good, and what they're most excited about in this next chapter
Finding a partner was necessary, but finding the right partner who shared our values and ethos, and who would build on what we've built rather than change our core values, was imperative.
Tell us about Raisely's founding story. How did the business come to be?
Tom: Raisely was founded out of Agency, which was a creative studio for social change that Murray founded. Through our work there, we were seeing that our nonprofit and charity customers weren't really able to access digital fundraising because it was slow and expensive to set up.
Plus, many of the platforms out there didn't give charities any control over their own data or space for their own brand and style.
We started Raisely to try to make online fundraising accessible to charities all over the world. We wanted to build a platform that was white-label, and something charities could build and innovate on, where they could own the full supporter experience. Today, you can get started with online fundraising in minutes, for free.
We did this because as individuals we wanted to use our technical skills for good.
To be able to scale out this technology meant we wouldn't just support 10 or 20 charities who had the ability to work with us as an agency. We could potentially support thousands, or even tens of thousands of charities all across the world to create these campaigns.
Murray: As Tom mentioned, we'd developed an understanding of nonprofits from our work with them as customers at Agency. I think it's worth mentioning that a lot of the people we have on our team today — over half — also come directly from the nonprofit sector, which gives us shared, firsthand empathy for the challenges these organizations are facing.
That's certainly my background too, as my first job was working for the 40 Hour Famine, which is a World Vision international peer-to-peer fundraiser. Building tools the 40 Hour Famine uses today through Raisely feels like coming full circle for me personally.
What did the shift from services to product mean in terms of your leadership of the company and the team you built?
Tom: Culturally, not much changed. The agency was built on a very strong values foundation and always worked for incredible purpose-driven clients.
It's freeing that you're charging for your product, instead of your time and that you can set and control your direction. We did learn over time that to support our customers best in a product structure, we needed to shift our way of thinking and prioritize things that will scale and grow with our business.
We've made Raisely as accessible as possible for as many organizations as possible through our pricing model, we just needed to make sure we had an incredible team who were equally impact driven to make that sustainable.
Murray: Our agency background actually served us well since it was all about working lean, hustling, and being ambitious about what we could get done on a limited budget.
Nonprofits don't have huge budgets, and investing in large software is just not something many charities have the luxury of doing. I think the attitude of working within those constraints served us well. If we had completely started over with a by-the-book product management philosophy, we would probably still be in beta.
You both just mentioned culture — it's been so clear every time we've talked to you how important that is to both of you. How have you approached building the Raisely team and intentionally creating your culture?
Tom: We're a remote company. You have to be very intentional about culture when you're remote, otherwise, you have none, and there's a risk of it being a soulless place to work. We pay attention to both the smallest details — like making it the norm to have cameras on during calls — to the biggest times where we interact as a team on our staff retreats.
We can't spend our entire days on Zoom calls, so we're a team of good writers. Fundamentally, building a great culture means treating everyone like adults — offering the trust, flexibility and space for everyone to bring their best and whole selves to work. With this approach, we quickly ended up with a team full of incredible people who are well-connected and work together towards our shared mission.
Our structure is very flat, and we try to make sure that decisions are owned by the team. We have a lot of transparency at Raisely, including transparent books, and open chats about product strategy and frank conversations about our growth with our whole team.
Our culture is built on a foundation of improving the wellbeing of people and planet, which includes our team and customers. It's been very logical for us to implement policies such as flexible work, sharing Australian entitlements with our global team, and allowing our team to choose when they take their public holidays.
We also started a four-day week, which has been going incredibly well for a year. We're so proud we can offer this, but it only works because our team takes ownership over their work and our culture at Raisely. It's a very productive four days!
Tell us a little more about meeting the ASG and Aplos teams. How did you decide we would be your best partner for your next phase of scaling, considering there were many options available?
Murray: We went into that process intentionally, knowing that we couldn't achieve the breadth of product we wanted to scale to on our own. We recognized that building a Salesforce challenger, an email automation tool, and an accounting tool for charities all in one product was beyond our capacity as a bootstrapped company.
Although there is an opportunity in the market for an all-in-one product, the incumbents who offer them don't do things optimally, so there's room for improvement.
It's evident that ASG and Aplos have an incredible group of people who have done this before, who are familiar with the industry and scaling companies of our size to the next phase of growth.
So, finding a partner was necessary, but finding the right partner who shared our values and ethos, and who would build on what we've built rather than change our core values, was imperative. That's why a values match was so important to us.
You've been very candid about having some concerns around American work culture. How did you gauge that when you were interviewing us or other potential partners?
Murray: You just seemed different from our assumptions of what a firm like ASG would be, as well as our assumptions of what American workplace culture would be.
My sister lives and works in America, and the lack of leave that you get from many companies for the year is tough, especially by European or Australian standards. You miss out on a lot of life just by doing that.
So yeah, I think meeting you all and knowing that there's a genuine commitment there, and knowing that you are humans outside of work with hobbies and interests, is really important. We got to know that with everyone we met across the teams from early on. That plus your people-first culture has certainly shown through.
Let's talk about the nonprofit sector. You've both worked deeply in this space for more than a decade, and you've been vocal about it being a sector that's underserved by technology. What are the challenges you see nonprofits facing today and what are the gaps you still see in tech to address them?
Tom: I'd still say nonprofits are underserved by technology, but the world has come a long way. Certainly, we've played a large role in that, and there are other software companies like Aplos serving the nonprofit world that are doing incredible things, too.
One of the challenges is that nonprofits are often forced to use scraps of commercial tools that weren't designed for them.
This held nonprofits back because the back-of-house team at a nonprofit are always time-poor generalists, responsible for everything from finances to website development. They need tools to help them achieve more, in a short period of time, without being an expert in everything.
We're focusing on online fundraising because it should become the majority source of revenue for nonprofits. All of the other fundraising sources are very expensive, time-consuming or unreliable. I think that's important for the sustainability and growth of the industry as a whole.
Let's talk more about fundraising specifically. Peer-to-peer fundraising has exploded in recent years, and there are so many well-deserving causes pulling for people's attention. Do you feel like that's shifted how nonprofits do fundraising work?
Murray: I was talking to a charity in Ireland, and they were discussing this very issue. They had launched a large peer-to-peer campaign, but then a much larger charity came out with a very similar campaign.
While competitiveness can add noise, charities have always had to navigate significant challenges. During COVID, everyone had to reinvent their operations to be virtual, and now they need to reinvent them again as people want to meet up.
Even before the internet, peer-to-peer fundraisers had a lifecycle, often lasting three years before losing momentum. The 40 Hour Famine, which I mentioned earlier, has been going since the mid-70s, which is an impressive feat for any fundraiser, but reinvention and regular refreshes are always core business for charities.
Tom: I'd add that having an incredible donor experience is crucial to the success of fundraising, much like any kind of marketing.
If a business invests in getting customers to visit their website but the website is terrible and none of them convert, it's a lot of wasted effort. On the other hand, if the website is amazing, the customers get a huge amount of value from the effort.
Charities are trying to do the same thing — they're trying to find people who care about their cause and convince them to get involved in some way, whether it's signing a petition, participating in a fundraiser, or making a donation. But if the experience isn't good, people won't do it.
If we can get that software in front of thousands of charities and iteratively improve it, even small improvements in things like average gift or conversion rates can significantly amplify the impact of that technology across the entire user base.
For example, when we introduced Apple Pay and Google Pay to our donation flow, we were able to improve the mobile conversion rate for our customers overnight. This kind of change would be much harder to achieve without the support of unified software.
We're currently working on some donation form upgrades to increase regular giving and average donation amounts, and the fact that we can test and roll out those changes to all of our 2,000 customers is a significant lever of change. We're excited for that to be 10,000 or 20,000 customers as we grow in this next chapter.
Let's talk about the next chapter. What are each of you most excited about?
Murray: For me, we've had ambitions to grow in America, and joining Aplos in ASG's nonprofit vertical gives us a chance to accelerate that. Knowing that there's a great opportunity down the line with Aplos means that we're able to serve the biggest charity market in the world.
We've got a great product, but we're not very well-known. We were talking to a potential customer yesterday and they were like, "How come I haven't heard of you guys?" But once we show our product, by the end of the call, they're planning their first campaign. So, I think there's a huge opportunity both with Aplos, and generally in America for this kind of software to make a significant impact on charities.
Tom: I'd echo Murray, and for me it's also the chance to be part of a bigger community. It's evident that ASG and Aplos have an incredible group of people who have done this before, who are familiar with the industry and scaling companies of our size to the next phase of growth.
I think we have a lot to learn from those people. I know we could figure it out ourselves, but it would be harder, and it would take longer. I don't want to miss the opportunity that we have in front of us to serve tens of thousands of charities globally.
I'm excited that joining this community will help us access that quickly and effectively, and we can learn from the mistakes of past companies and past careers of everyone in that community. So, I think it's a huge opportunity here.
Certain statements about Alpine made by portfolio company executives herein are intended to illustrate Alpine's business relationship with such persons, including with respect to Alpine's facilities as a business partner, rather than Alpine's capabilities or expertise with respect to investment advisory services. Portfolio company executives were not compensated in connection with their participation, although they generally receive compensation and investment opportunities in connection with their portfolio company roles, and in certain cases are also owners of portfolio company securities and/or investors in Alpine-sponsored vehicles. Such compensation and investments subject participants to potential conflicts of interest in making the statements herein. Past performance not indicative of future results. Results may vary materially and adversely. Please see Alpine's Terms of Use for additional disclaimers.
Subscribe to hear more about building businesses through people.