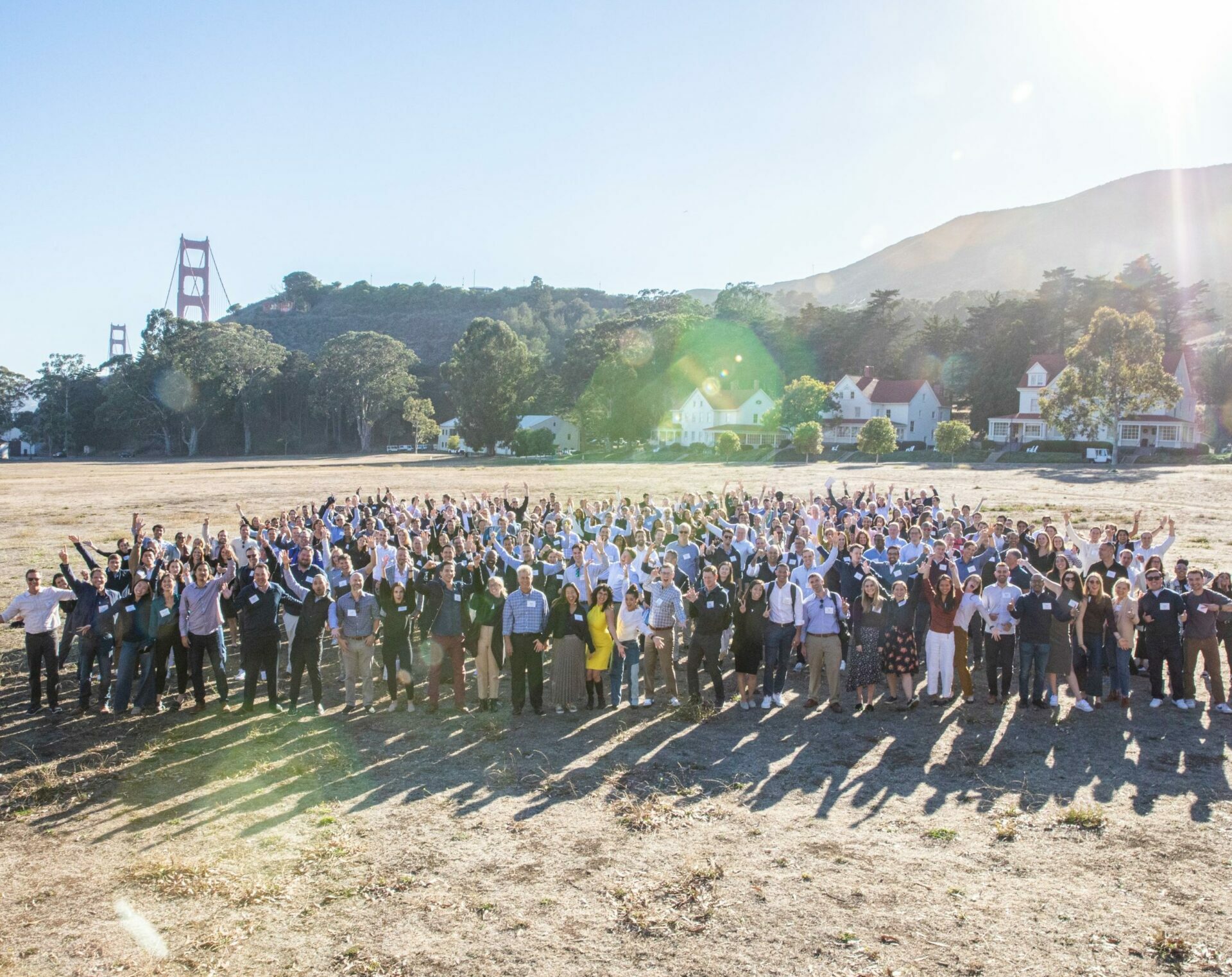 What magic we experienced together over the past few days at our annual Growth Summit in the Bay Area! The Growth Summit was born from a shared commitment to continuous improvement, to investing in community, and to celebrating our amazing portfolio companies and leaders. Over the course of three days, leaders from across our portfolio reconnected, learned from peers and thought leaders, and participated in action-oriented workshops that will help take our businesses—and our people—to the next level. We're so thankful for the many memorable moments of connection, celebration and play that will strengthen the fabric of this community after nearly three years of holding the summit remotely.
The theme of this year's Growth Summit was "The Four Most Powerful Levers for Value Creation." Through 20 years of investing in and building exceptional businesses, Alpine is excited to scale our most valuable learnings across our portfolio. While each of Alpine's portfolio companies are unique in their investing thesis, structure, and operations, we believe mastering M&A, talent, strategic vision, and exit planning will drive exceptional value creation. At the summit, we dove deep on each of these topics—learning from our community of highly experienced professionals in order to help portfolio leaders chart a clear path to success for their businesses.
Finally, a special shout out to the following award winners among our portfolio, who we recognized at the summit for exceptional demonstration of Alpine values and our Playbook in the prior year:
Playbook Award: Homebot
Exit Award: Ingenio
Transformation Award: Riverside Insights
Growth Award: Apex
Force For Good Award: ASG
Subscribe to hear more about building businesses through people.