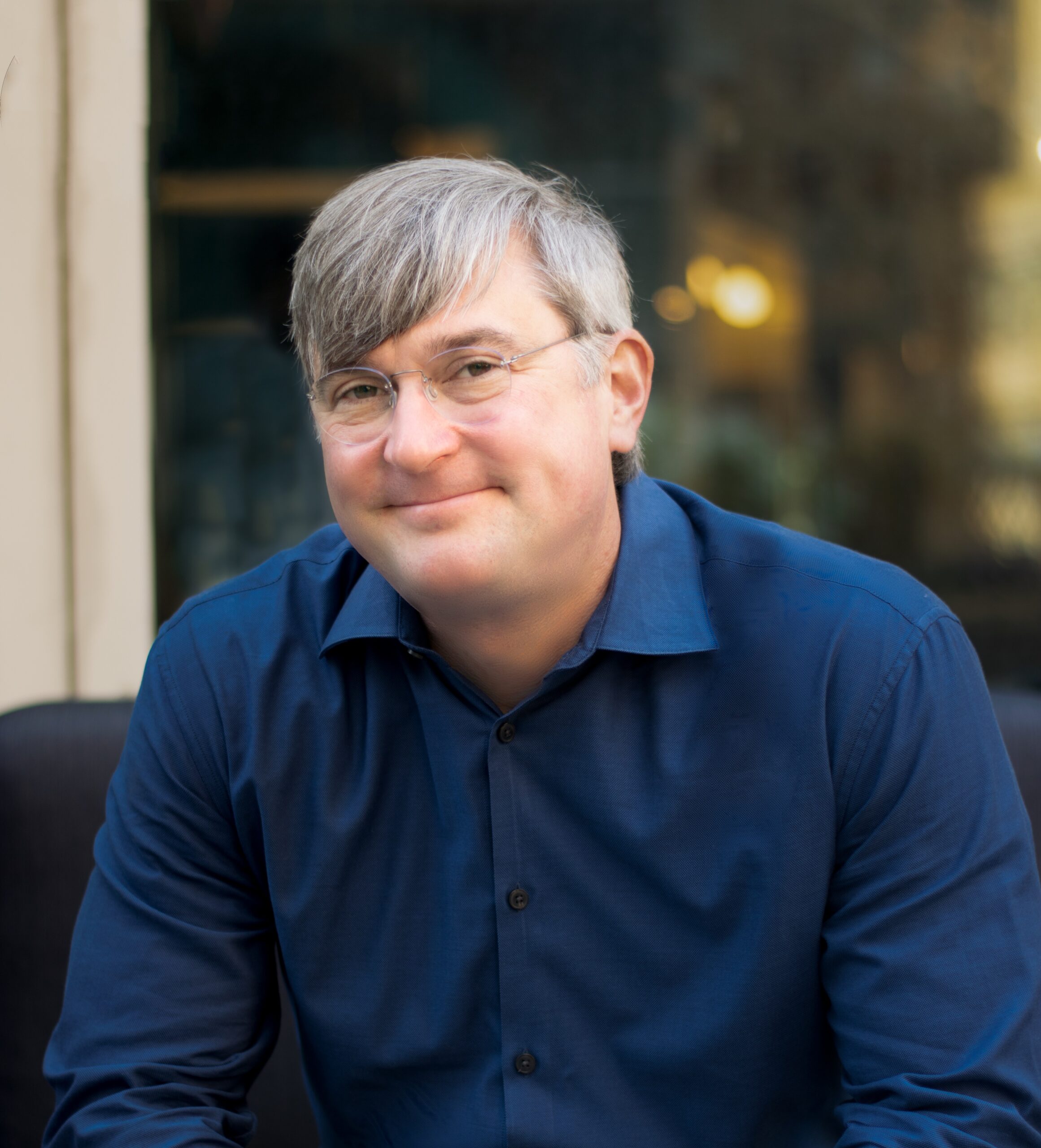 Company
Arrivalist
Year of Investment
2023
Industry
Tourism and hospitality data
Cree Lawson spent his childhood summers traveling around the country in his family's station wagon, stopping to read every historical marker along the way—and later turned his love of travel into Arrivalist, a platform for comprehensive tourism and hospitality data. As Arrivalist joins short-term rental data leader AirDNA, part of Alpine Investors' data software platform, predictis, Cree reflects on a pivotal bus ride, what led to this new partnership, and why he's excited about the future of travel.
In 2011, I boarded a bus from New York to Atlantic City—not in hopes of hitting the jackpot, but because I was fixated on an idea. I had long worked at the intersection of travel and data and had recently sold my first business, which measured the impact of website impressions on travel transactions. I was proud of the work we'd done. But I also knew there was impact we couldn't measure. Travel planning takes time; most of us don't click a banner ad and immediately book that trip to Singapore. And many of us travel without buying a ticket or making a reservation at all.
But what all travelers do have in common is movement—and thanks to the rise of smartphones, movement was getting easier to measure. What if we knew not only that a travel ad had appeared on thousands of phones, but also how many of those devices actually showed up at the destination? To test the concept, I hopped on the bus armed with my smartphone, my son's iPad, and my own tablet, all loaded up with ads for Atlantic City.
It worked—and Arrivalist was born. After years of relying on proxy metrics like clicks and dwell time, suddenly we could offer travel marketers definitive data. It was exhilarating—and as someone passionate both about measuring the previously overlooked and about the power of travel, it was incredibly rewarding, as well. The business grew quickly to serve hundreds of clients in 46 of the 50 states, from tourism boards to some of the world's largest amusement parks.
Successes and "Scribble-Scrabble"
Part of what's made Arrivalist successful is our ability to adapt to clients' needs. While we don't always get things right on the first try, we do have the humility to learn and grow. At first, for example, every visualization was designed in response to a specific customer question—and eventually, that grew to a complex collection of dozens of charts. So we challenged ourselves to rebuild our entire visualization program. The result is Arrivalist Horizon, which simplifies insights and delivers them via not only charts, but also plain language and tabular data. (Some credit for inspiring Horizon goes to my son, who when he was younger once explained to a friend, "My dad sells pictures of scribble-scrabble.")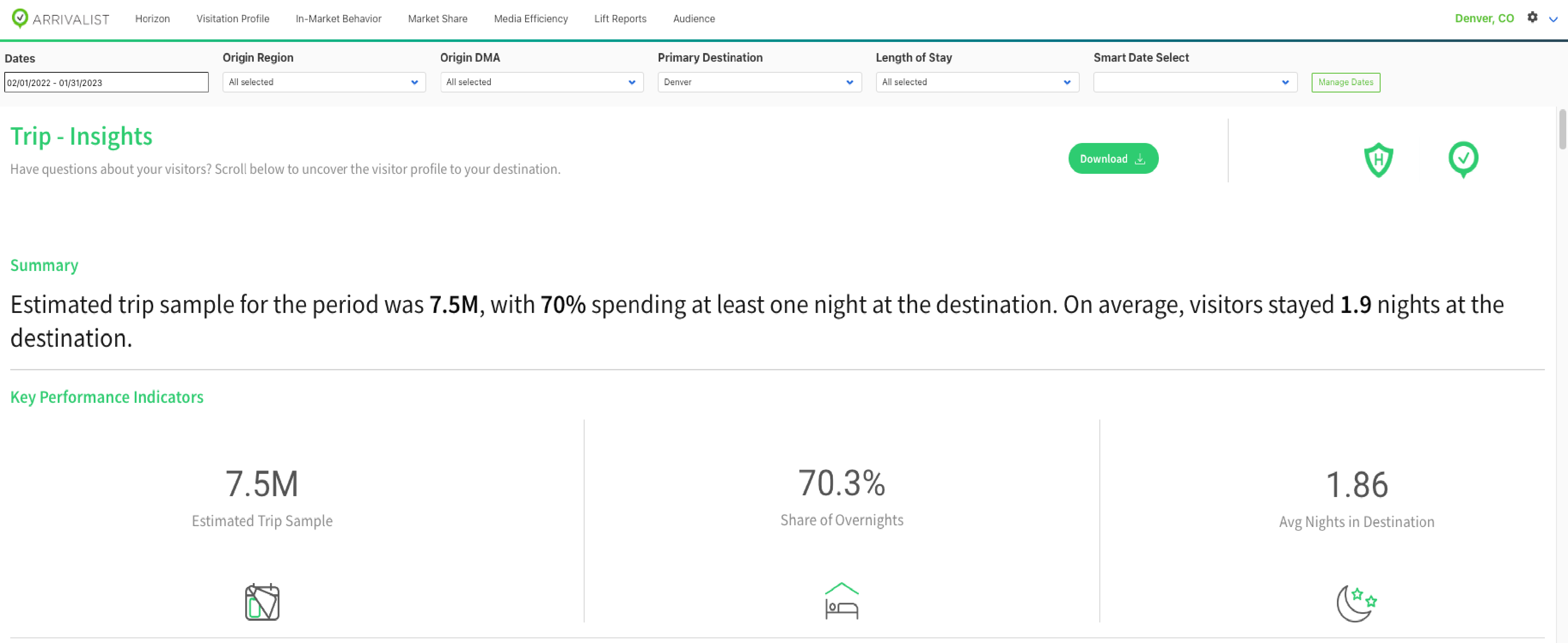 Arrivalist's user-friendly Horizon platform.

Most important to our success has been our extraordinary team. I believe when people invest their time with us, we should make it as fulfilling as possible—which also encourages them to stay. We are fortunate to have an average tenure of more than four years at Arrivalist, and while we weren't immune to pandemic-related hardship, we were able to weather the storm without layoffs.
Tourism marketers have a once-in-a century opportunity to "move the magnets" on where travelers go, and this partnership will allow us to provide them with more and better data
Teaming Up
During those difficult times, I found solace in talking with other travel CEOs, including AirDNA's Scott Shatford. Scott and I discovered our organizations had much in common: shared values in terms of data integrity and supporting customers, and a shared interest in figuring out how to measure the total overnight economy. We had great datasets on vacation rentals, and on hotels, but no one was marrying the two.
So we struck up a partnership and used AirDNA data to build Arrivalist Lodging, which provides insights on hotels, vacation rentals, and even travelers staying with friends and family. Combined with Horizon, it has spurred another stage of massive growth for our company.
Then last year, AirDNA joined predictis. I thought it was a perfect match—I'd talked with Alpine several times over the years and had seen the PeopleFirst values in practice. I reached out to Scott to congratulate him, and a partnership grew naturally from there. We saw an opportunity to reinforce the leadership positions of both Arrivalist and AirDNA, and grow together more quickly than we could alone. I'm happy to say my impression of Alpine turned out to be correct, too: Throughout the deal process, they have delivered on every promise, and walked the talk at every turn.
The Road Ahead
We are embarking on this journey at an incredibly exciting moment. The shared economy continues to disrupt overnight stays, prompting a wave of innovation in the industry. Also transforming travel are electric vehicles and billions in funding for charging infrastructure, with EV sales projected to reach 40% or higher in the U.S. by 2030. Tourism marketers have a once-in-a century opportunity to "move the magnets" on where travelers go, and this partnership will allow us to provide them with more and better data—they'll be able to identify trends, measure the impact of their campaigns, and gain valuable insights into traveler preferences in one integrated, comprehensive platform, so they can optimize their strategies and effectively target their designed audiences. As inspiring as it was to unlock device-based measurements on that bus trip all those years ago, I am even more inspired today about what Arrivalist and AirDNA can do together.
I will continue in an active role and am excited to work with the brilliant Demi Horvat, AirDNA's CEO, to help take the business to the next level. I also look forward to seeing how members of both teams stretch their wings as part of this larger organization, with more resources at their disposal and new like-minded colleagues with whom they can collaborate. With this opportunity to grow comes an opportunity to better serve our customers—and that is what drives everyone at Arrivalist, AirDNA, and Alpine.
Certain statements about Alpine made by portfolio company executives herein are intended to illustrate Alpine's business relationship with such persons, including with respect to Alpine's facilities as a business partner, rather than Alpine's capabilities or expertise with respect to investment advisory services. Portfolio company executives were not compensated in connection with their participation, although they generally receive compensation and investment opportunities in connection with their portfolio company roles, and in certain cases are also owners of portfolio company securities and/or investors in Alpine-sponsored vehicles. Such compensation and investments subject participants to potential conflicts of interest in making the statements herein. Past performance not indicative of future results. Results may vary materially and adversely. Please see Alpine's Terms of Use for additional disclaimers.
Subscribe to hear more about building businesses through people.